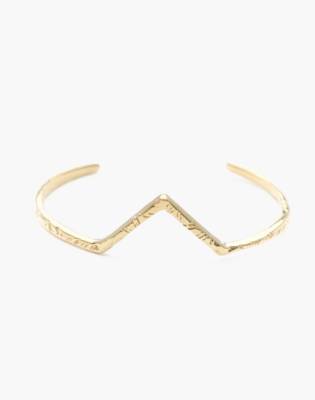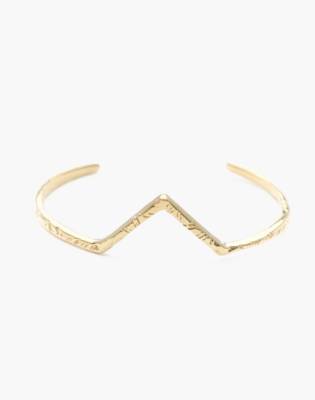 Product Details
Launched in 2006, Odette New York is a Brooklyn-based jewelry studio known for its signature sculptural pieces (former fine artist Jennifer Sarkilahti carefully carves each design by hand into wax before casting it in metal). Subtly etched, this cuff bracelet has a cool geometric shape.
Shop more Odette New York styles.
Width: 2 1/2".
Slightly adjustable.
Brass.
Made in the USA.
Please note: This item is only available for ground shipping to the contiguous United States.
This item will ship directly from the seller in a separate package. All orders are still processed through a secure payment platform on our website. Only your shipping information is provided to the seller so they can prepare and ship your order. All returns must be sent back directly to the seller and will not be accepted at Madewell stores or distribution center.
Madewell Insiders qualify for free shipping and free returns on all orders, including items from this seller. However, not all shipping methods may be available for this seller. Available shipping methods for this seller can be seen at checkout. For complete details, see our Shipping Policy and Return Policy.
Odette New York® Summit Cuff Bracelet