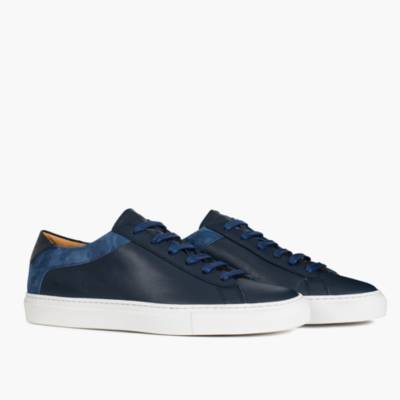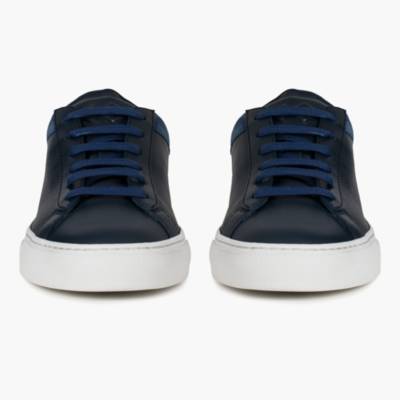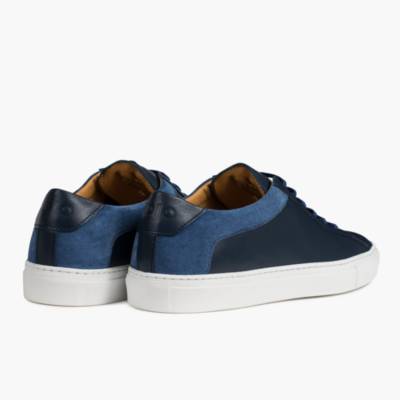 Product Details
Koio founders Johannes Quodt and Chris Wichert bonded in grad school over their shared home country (Germany), height (supertall) and love of luxury kicks (sneakerhead level). Together, the duo traveled to the legendary Le Marche region of Italy, aka shoe country, seeking the world's most skilled cobblers to hand make the streamlined sneaks of their dreams. The result? Understated designs like their signature low-tops crafted of smooth Vitello leather and fine suede (the bold cobalt accents were inspired by a trip to colorful Buenos Aires).  
For the best fit, we recommend that half sizes and narrow feet size down.
Leather, suede upper.
Leather lining.
Rubber sole.
Made in Italy.
Please note: This item is only available for ground shipping to the contiguous United States.
This item will ship directly from the seller in a separate package. All orders are still processed through a secure payment platform on our website. Only your shipping information is provided to the seller so they can prepare and ship your order. All returns must be sent back directly to the seller and will not be accepted at Madewell stores or distribution center.
Madewell Insiders qualify for free shipping and free returns on all orders, including items from this seller. However, not all shipping methods may be available for this seller. Available shipping methods for this seller can be seen at checkout. For complete details, see our Shipping Policy and Return Policy.
Unisex Koio Capri Vento Low-Top Sneakers in Blue Leather