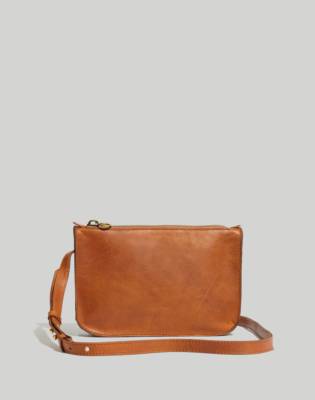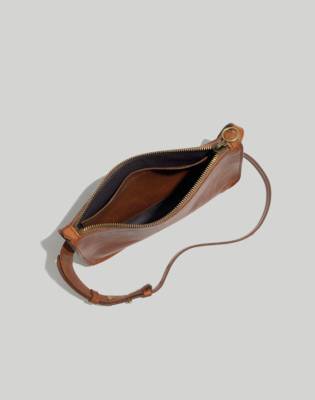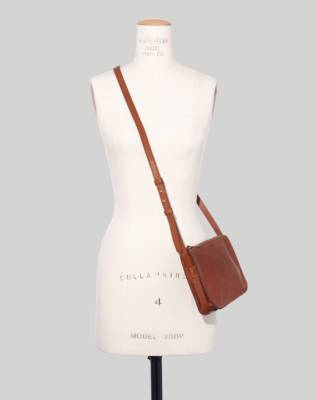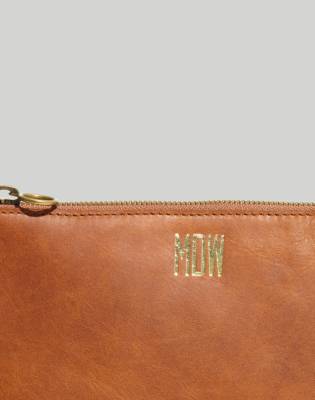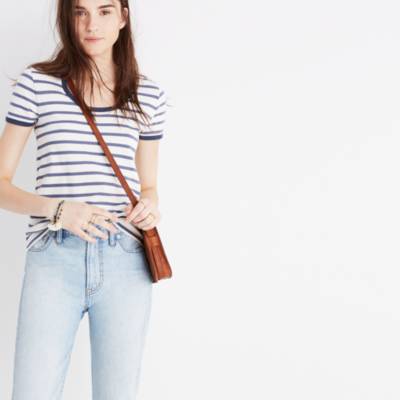 Product Details
The kind of take-everywhere-stash-everything leather crossbody you'll want in every color (and, at this sweet price, why not?). Because we're all about the details, we outfitted this one with a sleek adjustable strap and a zipper pull that can handle a bag accessory (or two).
Made of semi vegetable-tanned leather with a softly worn waxed finish that deepens into a distinctive patina.
Please note: As it is made of a natural material, each bag varies slightly in texture and color.
Zip closure.
Interior pocket.
21 5/8" removable shoulder strap.
6 5/16"H x 9 7/16"W x 1 3/4"D.
Import.
The Simple Crossbody Bag
is rated out of
5
by
33
.
Rated

5

out of

5
by
Goddess9
from
The bag I have waited for all my life :)
For a petite girl who has uncompromising style, design and quality standards, and for whom ALL purses, bags, clutches, crossbodies have come up short (or fat, or squat, or unwieldy) THIS bag, with its utterly simple, clean, haute lines nails it- in every good way possible, leaving me wondering WHY it took so long to make such a piece. Thanks Madewell, you are my insiders forever!
Date published: 2017-04-18
Rated

5

out of

5
by
Devin
from
THE perfect crossbody bag
I was a little nervous ordering this bag after reading reviews about it "sitting weird" on the hip if you have a taller built. I'm 5"8 and have to say I absolutely love where it sits on my hip and am SO happy I took the plunge and ordered this bag. Madewell has done it once again!
Date published: 2017-03-26
Rated

5

out of

5
by
Saraya
from
Beautiful, Timeless Classic
I initially ordered this bag in black. When I received it, it became an instant favorite and I ordered it in the saddle color as well. Some people have mentioned that they cannot wear it as a crossbody, but I'm 5'7" and have had no problems with it on the longest setting. You can also take the strap out to make it a clutch, so it's a two-in-one. For me, it's become my go-to bag for all occasions and the style is timeless.
Date published: 2017-03-06
Rated

5

out of

5
by
famousaymos
from
My favorite gift to myself
I'm so happy I purchased this little girl. I absolutely love my Transport tote for work and errands. It's my life saver for getting things done. But THIS! I just love the perfect simplicity of this bag for date night. I got mine monogramed. And being able to be free of the strap and make into a clutch just makes it the ultimate winner. Love love love love.
Date published: 2017-01-31
Rated

5

out of

5
by
Richmond
from
Perfect everyday bag
I loved this bag so much that I bought it in two colors. It's the perfect small everyday bag that holds my wallet, phone, and keys, and looks great without being flashy.
Date published: 2017-01-27
Rated

5

out of

5
by
LaBrea
from
More than a crossbody, it's also a clutch!
I bought this bag a few days after Christmas at a Madewell store. I could not be happier with it! The quality is excellent. The leather is alittle stiff but I like a bag with structure. It's the perfect size to carry essentials, the strap is comfortable to wear across my chest or on my shoulder. Best thing is that you can actually remove the strap and use the bag as a clutch! This makes a perfect travelling bag for me. Well done Madewell!
Date published: 2017-01-09
Rated

4

out of

5
by
heathermd
from
Can't Be Perfect Everytime
This bag is, of course, beautiful, and the quality is, as usual, top rate. However, I must agree with the other reviewers - the strap is WAY too short, especially if it's labeled as a crossbody bag. There is a simple solution, though: grab a leather hole puncher and punch some new holes in it yourself. Bam. That's the beauty of leather - it can be altered like that. One other small complaint: it came out of the box (I ordered it online) a bit scratched up, and there is some dried up glue that you can see along the seam in one of the corners. But I was able to pick and scratch off most of the glue, and as far as the scratches go, well, I guess that's the nature of leather - it's prone to scratches and stretching. Overall, it's still a beautiful bag, and after being a dedicated Madewell shopper for about three years, this is the first time I've ever been even mildly disappointed, and I'm keeping it becuase I got a good deal on it.
Date published: 2017-04-07
Rated

4

out of

5
by
SREGO
from
GREAT PURSE... but DON'T monogram!
I was so excited to get this crossbody! I am 5'1" and it certainly functions as a crossbody for me. I love my monogram on my other Madwell bags, so of course I also had this one monogrammed. Unfortunately the stamp they use on this bag is SO large. My other bags it's small and subtle but on this tiny purse, they use a large stamp???? Really wish I hadn't had it monogrammed! So, the purse is GREAT! Just don't monogram!
Date published: 2017-01-21
Rated

3

out of

5
by
wellingtoncanary
from
So close to being a great bag!
I read the reviews on this bag but wanted to see for myself if the strap was long enough. Sadly, it's not. At 5'6, it sort of bounces off the top of my hip. Not a great look. Love everything else, so it was hard to rate it. As a cross body, which it's billed as, I'd have to give it a low rating. As a shoulder bag, I'd rate it higher. If Madewell fixes the strap issue, I would totally re-buy it.
Date published: 2017-03-15
Rated

3

out of

5
by
LBH2016
from
So small
I would have loved this bag so much if it were a little bit bigger. Quality and style are great! It would have been my everyday bag! But I could only fit my wallet (the post wallet from here) and an iPhone 7 plus. That's it. That's not enough :(. I love the post wallet and have been looking for a small crossbody bag with same type of leather and style big enough for it. I was disappointed that the Manchester bag wasn't quite wide enough, so when this bag came along, I thought it would be it! But sadly, even though the wallet does fit, the bag can't hold anything else. I'm probably going to return it.
Date published: 2017-03-07