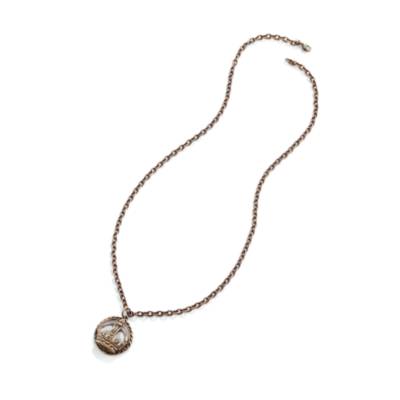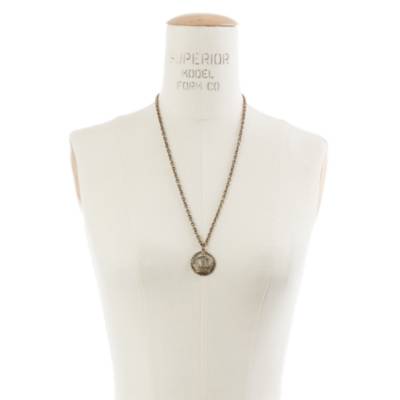 Product Details
Each of the faithfully replicated objects in Aaron Ruff's jewelry line, Digby & Iona, feels like a hidden treasure—a subject that has fascinated and inspired the Brooklyn-based designer since he was a kid growing up on the coast of Maine. We love this beautifully worn medallion—it looks so authentically Old World.
Length: 24".
Lobster clasp closure.
Oxidized-finish brass charm.
Handmade in Brooklyn.
Digby & Iona Crown Crest Medallion Necklace