Blue Jeans Go Green
Posted on May 14, 2018
blue jeans go green
RECYCLE YOUR OLD JEANS WITH US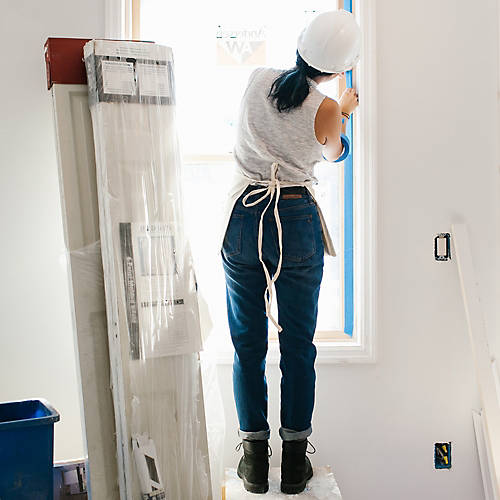 Stop by one of our stores with your pre-loved pairs (bring in a whole pile from any brand: the low-rise bootcuts, the bright-pink skinnies, your dad's relaxed fits). We'll turn them into housing insulation for communities in need—and give you $20 off new ones.*
HOW TO HELP OUT?
IT'S AS EASY AS 1, 2, 3.
Step 1
Bring your old jeans into any of our stores, year-round.
Step 2
We'll send them to our friends at Blue Jeans Go Green™ to recycle into housing insulation.
Step 3
You'll get $20 off a new pair of jeans (yay!).*
For a limited time, we're enclosing a postage-paid mailer with every purchase you make at madewell.com. It's basically a handy-dandy Jeans Transformer. Simply pop a pair into the envelope and send—zero legwork required (we'll take care of the rest). Plus, you'll get $20 off a new pair in our stores.* Win-win.
Denim Recycling By The Numbers
pairs
of your jeans recycled since our partnership began—and counting! That's a bunch of bedazzled back pockets.
Percent
of the Blue Jeans Go Green™ housing insulation is made of post-consumer recycled denim.
HOUSES
built with insulation made from your passed-on pairs (in places like New Orleans, Charleston and Los Angeles).
TONS
of waste saved from a landfill because you recycled instead of tossed (that's a lot of closet space).
good vibes from giving back.
see a house built with recycled jeans
#DENIMMADEWELL