Blue Jeans Go Green
Posted on May 14, 2018
OUR DENIM
RECYCLING PROGRAM
In partnership with Blue Jeans Go Green™ and Habitat for Humanity.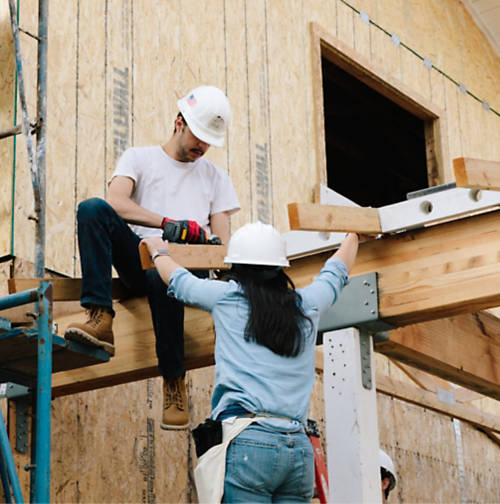 Stop by one of our stores with your pre-loved pairs (from any brand: the bootcuts from high school, the baggy ones from your skater girl/skater boy days, the bright pink skinnies from who knows when). We'll turn them into housing insulation for organizations like Habitat for Humanity—and give you $20 off new ones.*
HOW IT WORKS
Step 1
Grab an old pair of jeans.
Step 2
Bring them into one of our stores.
Step 3
We'll turn 'em into housing insulation.
Step 4
You'll get $20 off a brand-new pair.*
Denim Recycling By The Numbers
pairs
of your jeans recycled since our partnership began—and counting! That's a bunch of bedazzled back pockets.
Percent
of the Blue Jeans Go Green™ housing insulation is made of post-consumer recycled denim.
HOUSES
built with insulation made from your passed-on pairs (in places like New Orleans, Charleston and Los Angeles).
TONS
of waste saved from a landfill because you recycled instead of tossed (that's a lot of closet space).
good vibes from giving back.
WATCH THE (SUPERCUTE) VIDEO HERE
#DENIMMADEWELL