WHAT ARE YOU MADE OF?: OUR CHAT WITH CHLOE FINEMAN
Posted on Aug 12, 2021
It's hard to keep a straight face around Chloe Fineman. That's because she's just so damn funny. Our crew couldn't keep it together during our recent "What Are You Made Of?" shoot with the San Francisco-born, NYC-based actress and impressionist extraordinaire. Between the costume changes, family anecdotes and pitch-perfect celebrity send-ups, it was one of those laugh-until-your-sides-hurt kind of days. In other words, the best kind.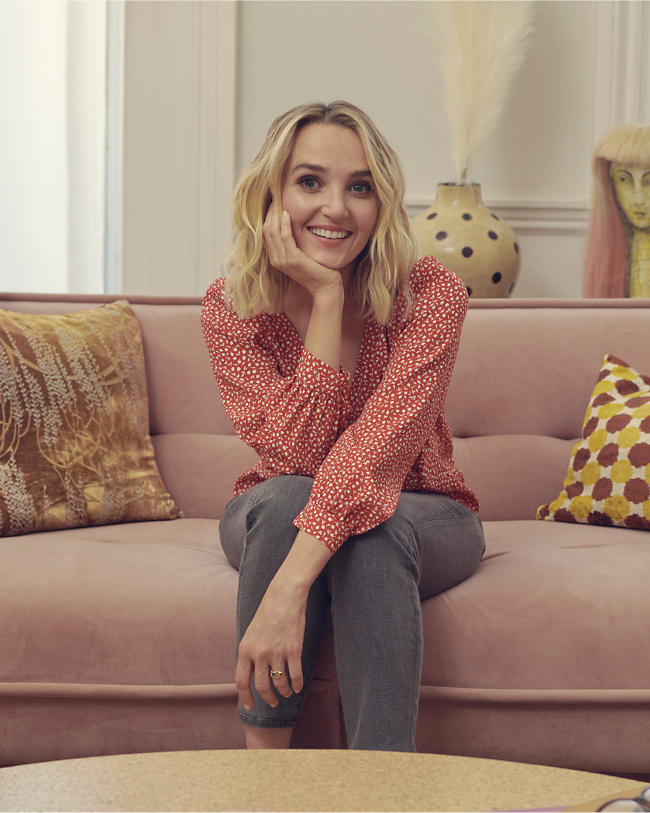 Hi Chloe! Tell us about your day with Madewell.
The shoot was heaven. It was great. My dog Peach was not. He had one task, which was to walk two feet, and every time we did it, he would lie down. So, all the footage is me dragging a puppy.
Aw, Peach—what an adorable diva. So how did you get involved in our fall campaign?
I saw Issa Rae's video, and I just thought it was so beautiful and inspiring. It's not just about the clothes, which I really liked. It's about sharing your personality and your inspirations.
That's so great to hear.
Yeah, I like how Madewell really champions individuals and uniqueness. It's a brand that is really for literally everyone. It's been the one store that me, my sister and my mom all shop at. We're always fighting over the same jacket.
So let's talk a little about work—what do you love about your job?
Never in a million years did I think I could play with wigs for a living. Getting to dress up and become other people, I can't think of anything more fun.
Sounds so fun, but also exhausting!
I am totally a morning person. I like to exercise at 7:30. But with my work hours now, I get up at 11 if I'm lucky. It's surprisingly not hard to stay up until 4 am at my job. There's just a crazy manic adrenaline that kicks in at some point.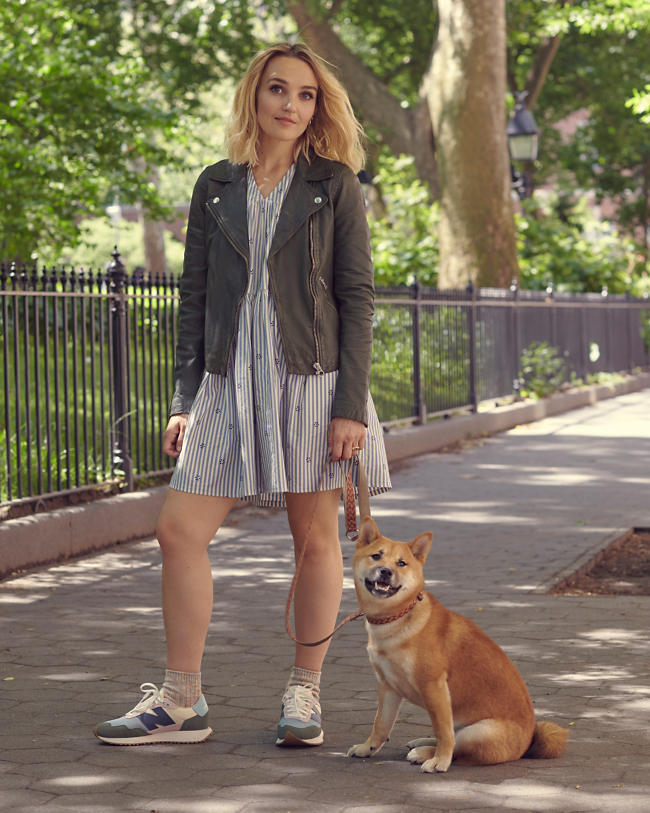 Okay, in the spirit of this campaign, we want to do a little lightning round of questions about what you're made of. First up: what's your coffee order made of?
It's a large black cold brew.
Classic. What's your best outfit made of?
High-waisted jeans, loafers, a crop top and a vintage jacket that I love.
How about your perfect day?
Playing in the park with Peach, meeting up with friends at a little restaurant Downtown, wandering the city for a bunch of hours and going to a dance party. Then, somehow having a lovely romantic kiss.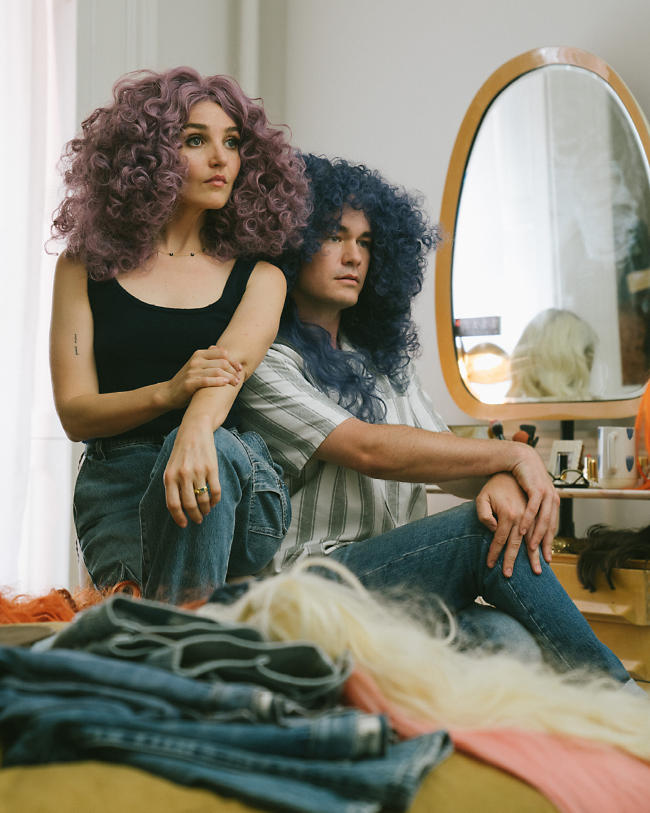 Thanks Chloe! Check out all the looks from her hilarious shoot here. And don't forget, we want to see what you're made of. Take a pic in your Madewell best and share it on Instagram. Tell us three to four things that make you who you are—from the silly to the serious to the surprising—in the caption, plus tag @madewell and use the hashtag #everydaymadewell. Can't wait to see what you're made of!