Introducing Madewell Commons
Posted on Jul 19, 2018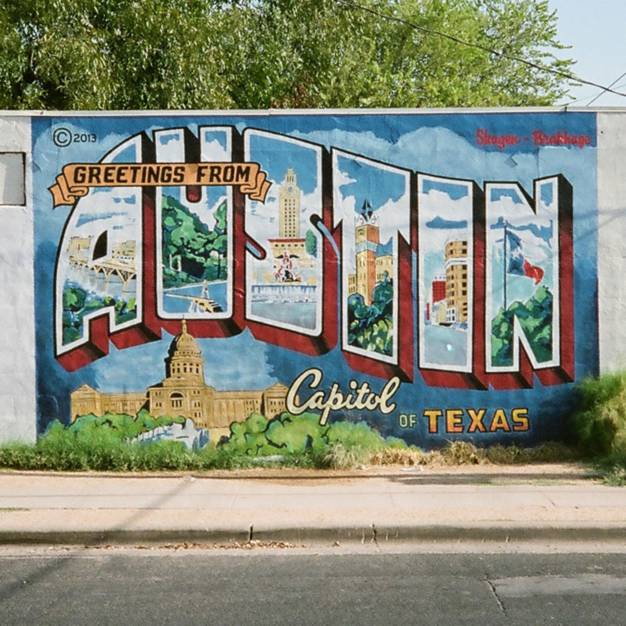 We love hanging with you IRL and we love Austin, so we couldn't think of a more fitting location to debut Madewell Commons, our brand-new store format (!). Starting with our South Congress spot, Madewell Commons will be coming to cities across the country, embracing local cultures and offering spaces to connect. Let's break down what it's all about.
WHAT IS MADEWELL COMMONS?
Commons = our new community-focused ~concept~ stores. They'll have flexible layouts to accommodate all kinds of new activities and each one will be tailored to the city it's located in. Think lots of collaboration with local partners and cool ways for you to participate beyond just shopping (though there'll be plenty of that too).
WHAT'LL HAPPEN THERE?
So. Much. Fun. Stuff. We're talking workshops, panels, markets, performances, workout classes—you name it. To give you a better idea, here are some of the events we've got lined up for the opening week of our Austin Commons: live music curated by nonprofit Black Fret, a weaving lesson with FIBROUS, a talk featuring the women of Broad Studios, yoga with Outdoor Voices and a special market featuring goods from our Austin Hometown Heroes. We'll also have denim customization aplenty—chain stitching from Ft. Lonesome and distressing by Ace Tailors. Oh, and don't forget to check out the mural by Emily Eisenhart inside.
WHAT'S NEXT?
We're not all lucky enough to live in Austin, so we'll be expanding Commons in new cities throughout 2019. Follow us to stay in the loop about allll the exciting news to come and check our events page to find fun experiences near you in the meantime.