CLEAN PLATE CLUB: THOMAS LIM'S ANYTIME, ANYWHERE ENDIVE SALAD
Posted on Jun 21, 2019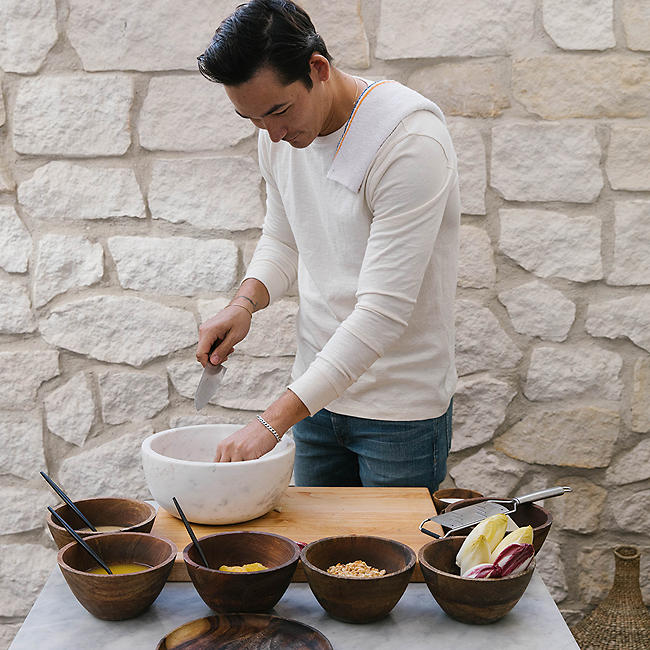 The answer to all summer cooking conundrums? Just make a salad. But not just any salad—this particularly satisfying one from Thomas Lim, the executive chef at Santa Monica's Élephante.
"It's a total crowd pleaser," he told us. "You can make it all year round and it suits any occasion. The combination just works." Consider us sold.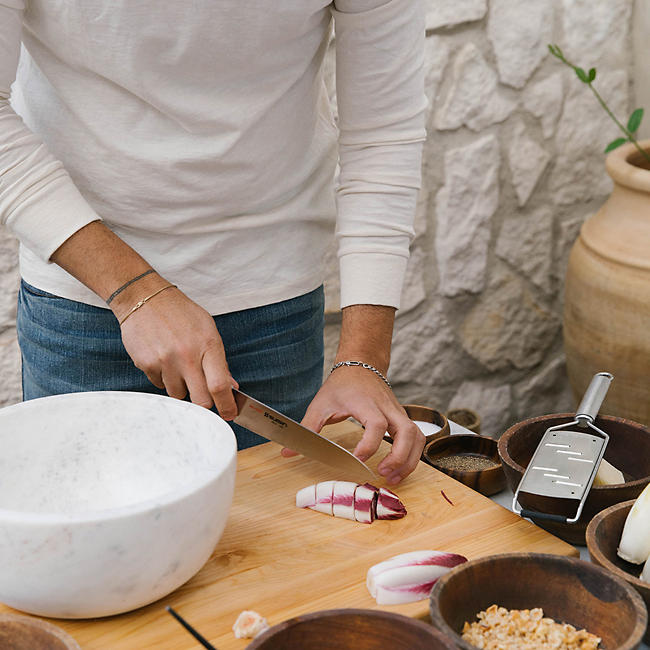 INGREDIENTS
FOR THE SALAD:
1 red endive, core removed, chopped
1 white endive, core removed, chopped
3 tbsp. hazelnuts, roasted and crushed
2 tbsp. orange juice
2 oranges, peeled and trimmed into segments
100 g provolone piccante
FOR THE HAZELNUT VINAIGRETTE:
3 oz. golden balsamic vinegar
4 oz. sunflower oil
1 oz. hazelnut oil
1 tsp. honey
1 tsp. Dijon mustard
Salt and pepper to taste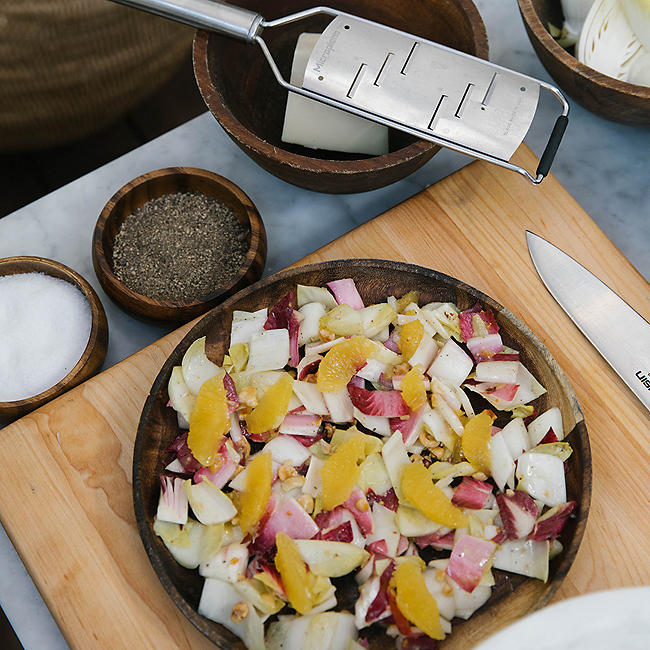 INSTRUCTIONS
For the dressing, combine vinegar, honey and mustard in a mixing bowl. Whisk vigorously. Slowly add the hazelnut and sunflower oils in a continuous stream while whisking. Season with salt and pepper. Set aside.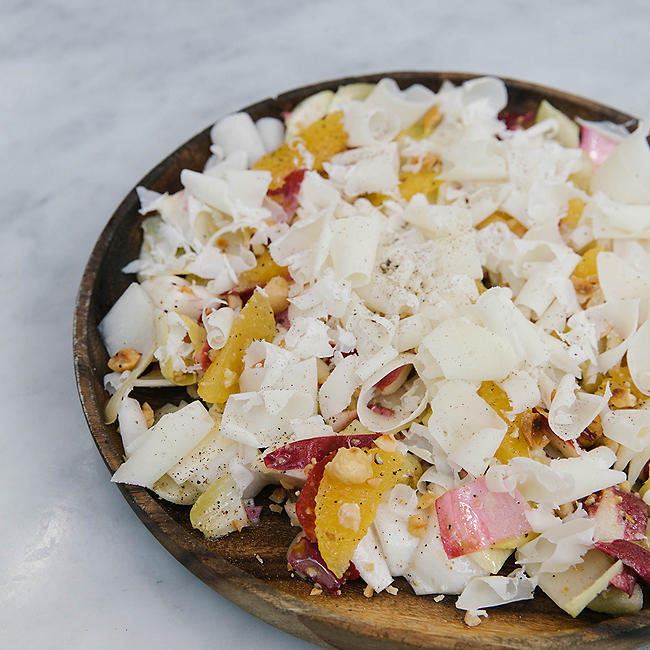 Combine endive, half the orange segments, half the hazelnuts and orange juice in a large mixing bowl. Season with black pepper and salt. Add dressing—3 tbsp should be plenty, but add more if desired.
Transfer salad to a serving plate, finish with remaining orange segments and hazelnuts. Use a vegetable peeler to shave provolone on top. Enjoy (!).
Thanks, Thomas. Hungry for more? Check out past recipes here.