Clean Plate Club: Trinity Mouzon Wofford's Beauty Bombs
Posted on Dec 5, 2018
It's treat-yourself season, people. Looking for something sweet that's on the healthier side but still feels indulgent? Trinity Mouzon Wofford, founder of wellness essentials brand Golde, has you covered in this edition of Clean Plate Club.
She shows us how to whip up a batch of Beauty Bombs—addictive little bites filled with good-for-you fats and topped off with Golde's trademark turmeric tonic blends. May we suggest bringing 'em to the next holiday party—oh, and keeping some stocked in your freezer for easy snacking too.
INGREDIENTS
FOR THE BEAUTY BOMBS:
1/2 cup coconut butter
3 medjool dates, pitted
1 tablespoon pumpkin seeds
2 tablespoons hemp seeds
Sprinkle of sea salt
2 tablespoons Golde tonic blend of choice
FOR TOPPINGS:
2 tablespoons Golde Original Tonic Blend
2 tablespoons Golde Cacao Tonic Blend
2 tablespoons Golde Matcha Tonic Blend
2 tablespoons shredded coconut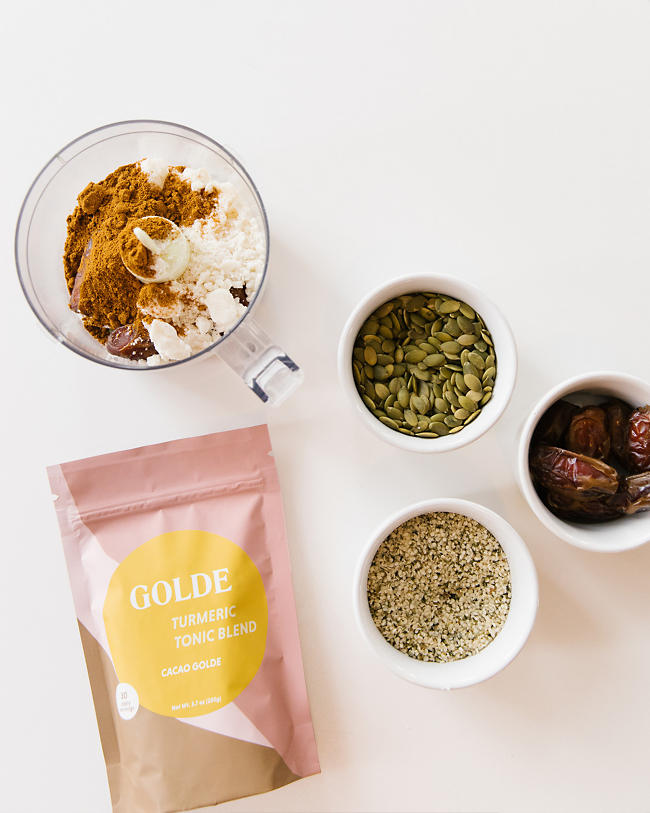 INSTRUCTIONS
Blend all ingredients for the Bombs in a food processor until the texture becomes doughy. Roll into one-inch balls. Store in the freezer in an airtight container.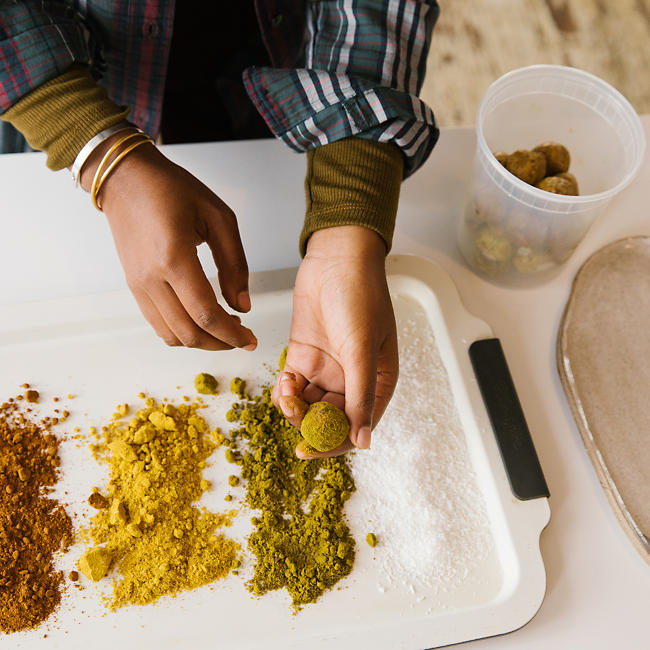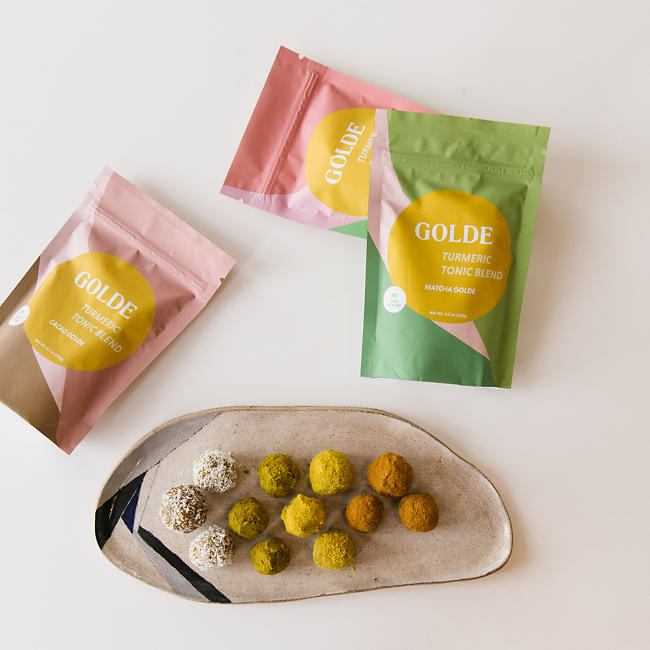 Before serving, remove Bombs from the freezer and roll them in the tonic blends or shredded coconut. Enjoy (!).
Trinity wears the Classic Ex-Boyfriend Shirt in Rockvale Plaid, Fine Ribbed Turtleneck Top and Pleated Wide-Leg Pants.