THE ONE-LINE ALBUM REVIEW: SONGS FOR FALLING IN LOVE
Posted on Oct 23, 2019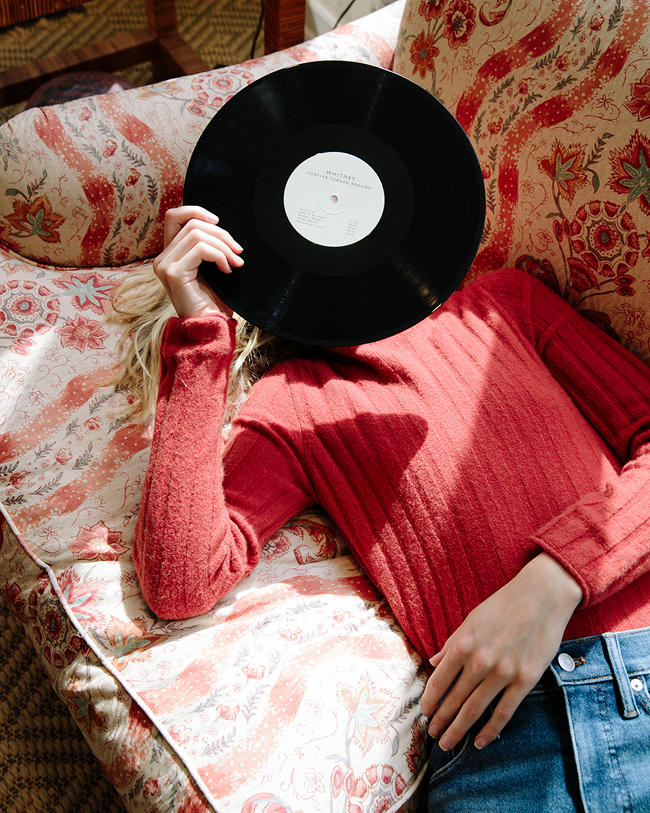 You can talk about music all you want, but at a certain point, you just want to hear it. On that note, literally, we asked our in-house music expert Lindsey to recommend something we should be listening to right now—in one sentence or less.
Album: Whitney's Forever Turned Around
Review: Glistening vintage-inspired lullaby soft rock—a romantic soundtrack for lazy Sunday afternoons with your special someone.
Where to get it.
Where to find them.
What else you should be listening to: A playlist of cozy fall favorites selected by Whitney just for us (and you!).