Layered Looks (for the whole holiday traveling thing)
Posted on Jun 18, 2018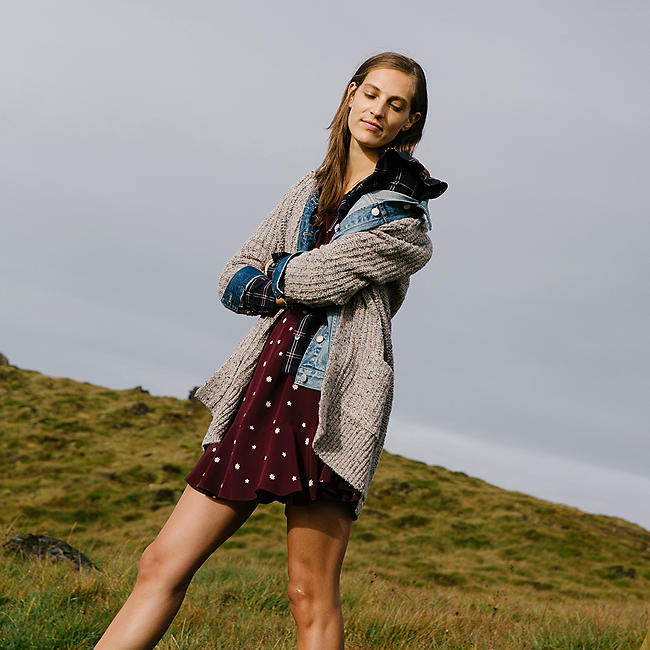 From family dinners and meet-ups with hometown friends to extended couch naps and extra hours spent in the airport—these layered looks have you covered no matter what your holiday plans are.
The trick to closing your suitcase (without having to sit on it)? Wear your bulkiest stuff to the airport. We like to layer an oversized sweater on top of a jean jacket. Not only does that save precious packing space, but the sweater doubles as an extra pillow on that red-eye once you pop it off and roll it up.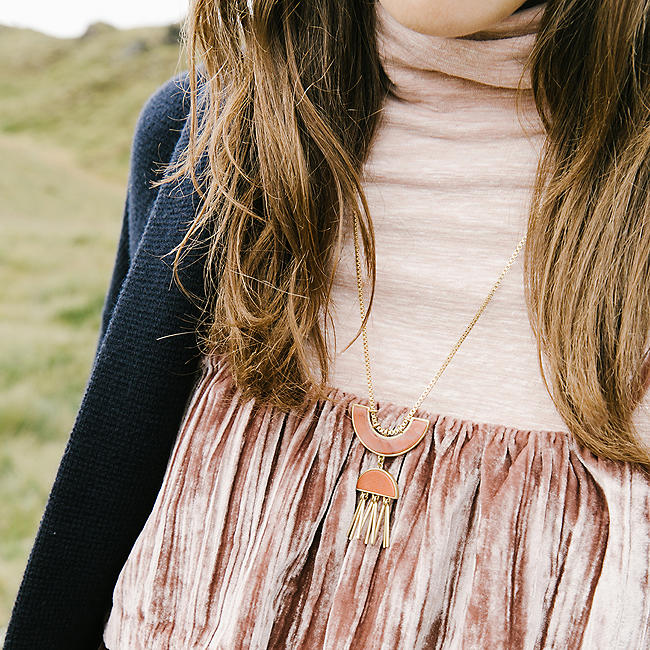 Speaking of packing light—get creative with layers so you can wear the same piece multiple times throughout a trip. The velvet top you wore solo for a night out can totally work for daytime too. Just add a slim turtleneck underneath, plus a low-key statement necklace for extra oomph.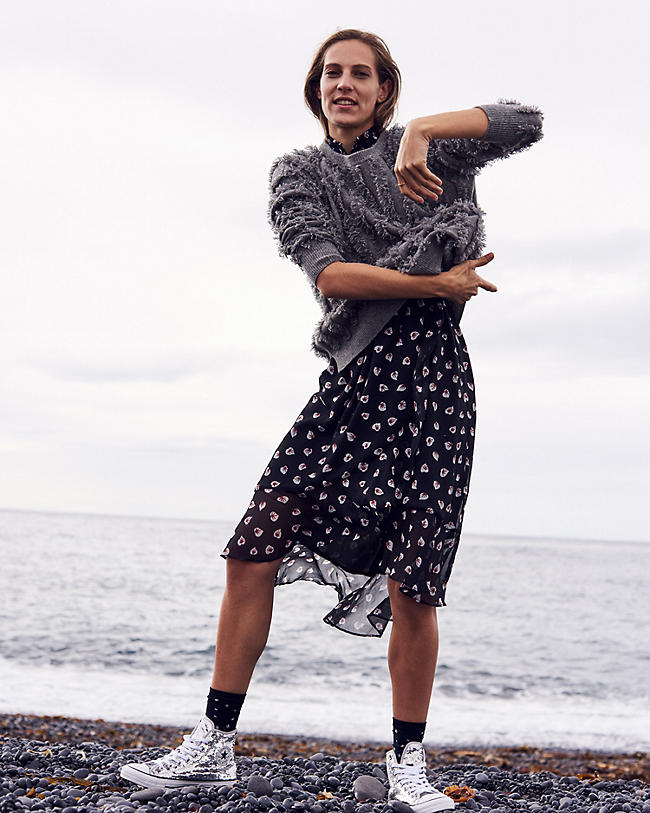 Want more dressed-up meets dressed-down? Pair a floaty floral dress with a substantial textured pullover to strike an unexpected balance. And while we're into wearing glittery sneaks wherever, whenever—you could also switch 'em out for block heels with socks if you're trying for a look that's more going-to-Grandma's-house approved.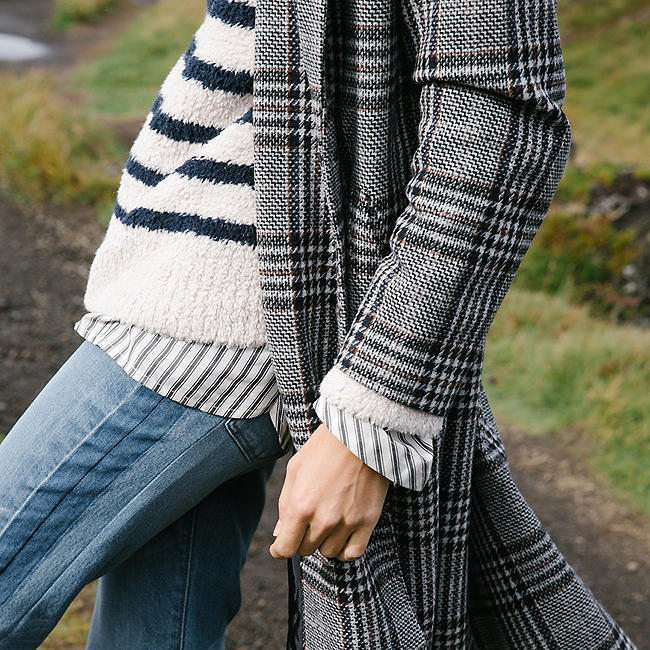 Don't forget about patterns. Picking one or two and sticking with them is a fun way to keep outfits feeling intentional and interesting. We love the idea of tuxedo-striped denim as a base and mixed stripe options on top. A plaid statement coat adds just the right amount of contrast and keeps you nice and cozy if you're headed somewhere chilly.
Anything to make holiday traveling a little bit easier. Get prepped for all your layered looks and shop our newest arrivals here.