Weekly Roundup: What To Read This Weekend
Posted on Apr 15, 2019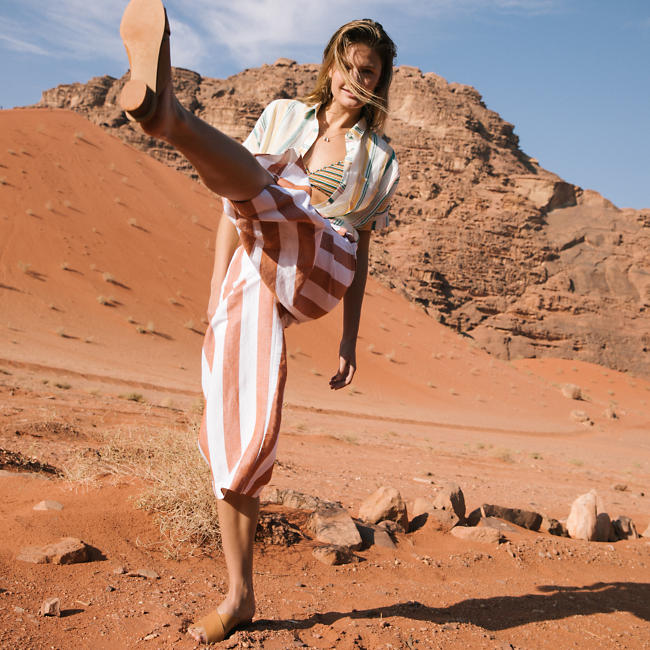 This week: ball pits and fun crafts, arguing and getting closer, citrus salad and Mister Softee.
Child's play: This history of the ever-nostalgic ball pit might convince you to add a little play into your everyday, via The Goods.
Hands-on: And if you can't make your way to an indoor playground, try doing something with your hands. Domino explains why making stuff always leads to a mood lift.
Comment section chaos: "The internet looks less like a dinner party and more like a riot," Jesse Singal writes. See how erisology, or the study of arguing constructively, could help us get along better over at The Atlantic.
Let's stay together: Or maybe the antidote to all that arguing is Nettle Grellier's art—her paintings are about being kind and keeping close. See 'em at It's Nice That.
Switch it up: Give those leafy greens a break and try this bright citrus salad, c/o The Kitchn—it feels so right paired with warmer weather.
Now (soft) serving: Alternative salad option: Find the nearest Mister Softee and get a swirly treat instead. Grub Street approves.
Word: merendar (v.; Spanish): to specifically have an afternoon snack—which yes, is the perfect time for an ice cream cone. See above.
Get more of our recs and shop our newest arrivals.