5 RULES TO DRESS BY THIS FALL
Posted on Aug 26, 2019
See ya later, summer—we're so ready to trade beach days, soft serve and humidity for crunchy-leaf strolls, apple cider doughnuts and crisp air. Another thing we love about fall: supersoft flannel. And corduroy. And easy layers. (OK, we pretty much love everything about fall.) Feel like you could use some help in the autumn outfit department? Peep these looks for a little inspiration.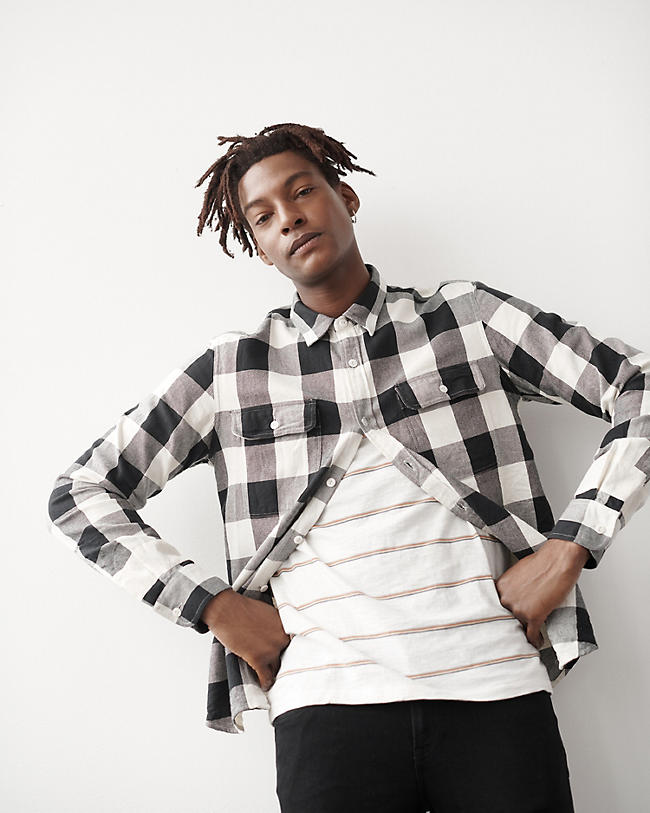 RULE #1:

PLAY WITH PATTERN

Asking us to choose between stripes and plaid is kinda like asking a parent to pick their favorite kid—it's just not going to happen. Solve that age-old dilemma by wearing both. We're into layering a checked twill or flannel shirt over a striped tee for an intentionally mismatched vibe.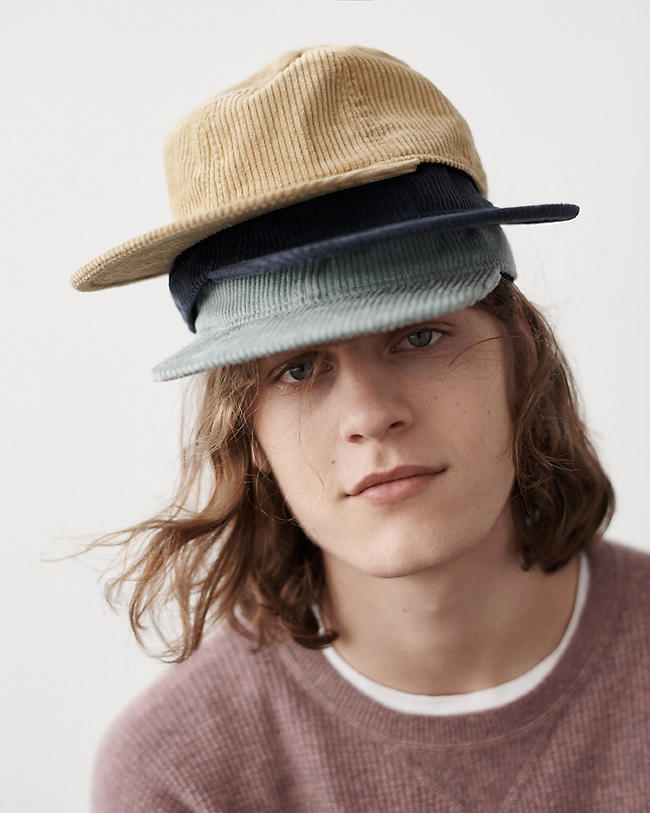 RULE #2:

STRIKE A CORD

Why stop at layering clothes when you can layer hats too? (Psych.) But in all seriousness, we recommend trading in your regularly scheduled baseball cap for a corduroy version. You know what they say, warm head, warm heart—right?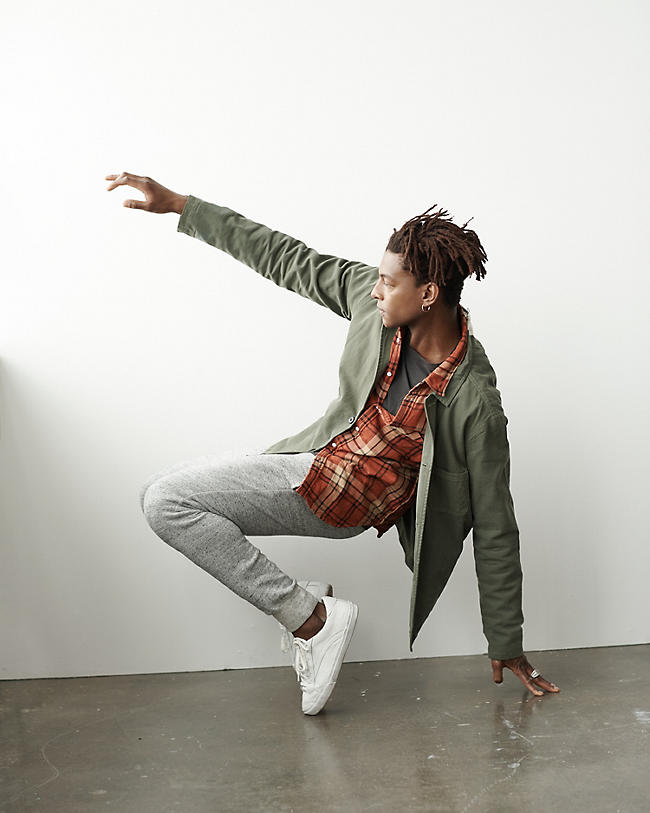 RULE #3:

BREAK A SWEAT

Permission to wear sweats outside of the house: granted. Dress up your comfiest tapered pair by subbing them in for jeans. Add layers on top plus a fresh set of sneaks for an easy outfit you can wear to get brunch too.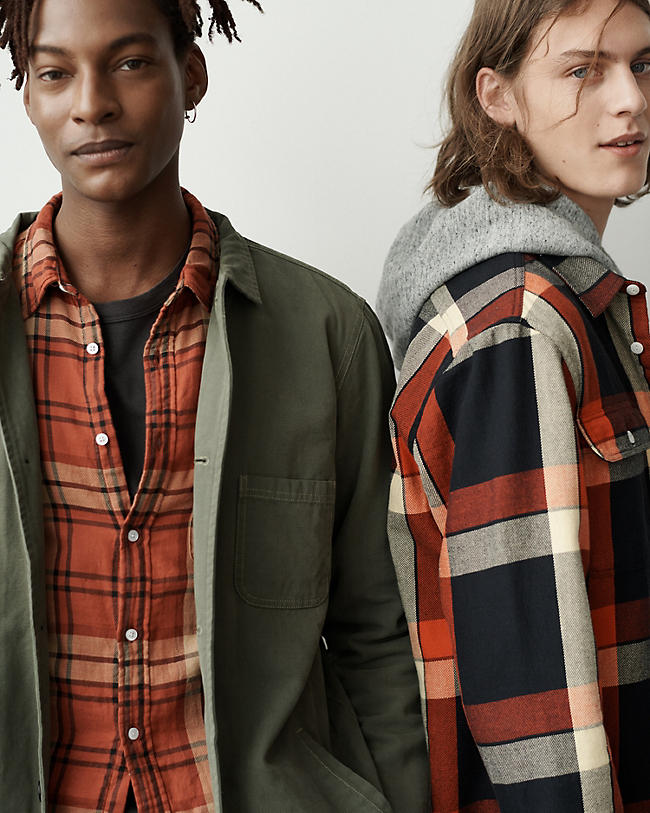 RULE #4:

GO ALL OUT

Good news for you indecisive guys—fall's dropping temps mean you get to wear all your favorite styles at once. Start with a perfectly worn-in crewneck tee, add a breathable button-down shirt and top things off with a lightweight jacket. Or keep extra warm and layer a roomy plaid shirt over a vintage-y hoodie.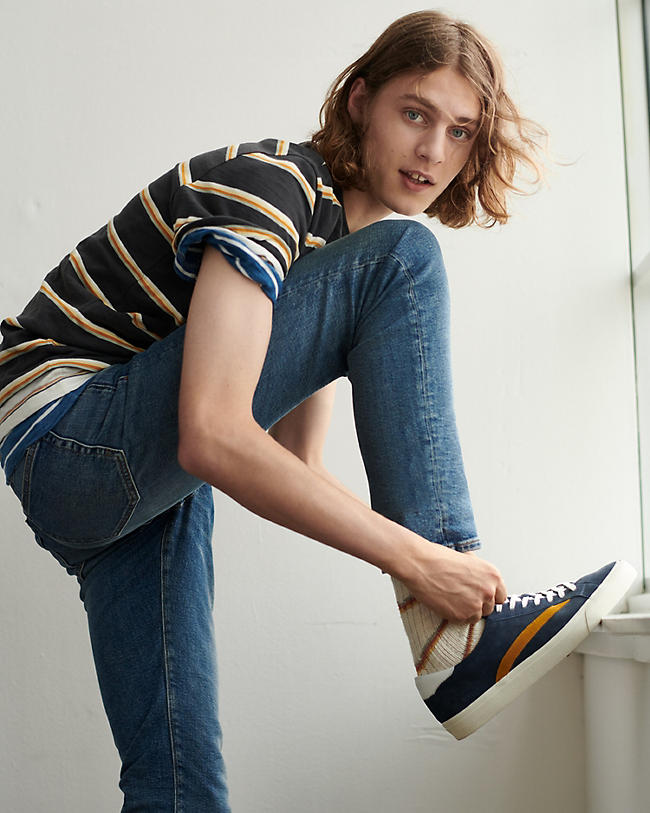 RULE #5:

GET IN LINES

What's better than stripes? More stripes. Go ahead and pile on contrasting tees up top—and while you're at it, show a little extra love with some retro striped socks. Stick to a similar color palette and your stripes will be easier to mix and match.

Now might be a good time to bookmark this page. Oh—and shop all our newest arrivals riiiight here.