Labels Joyce Loves: Grown Alchemist
Posted on Dec 18, 2018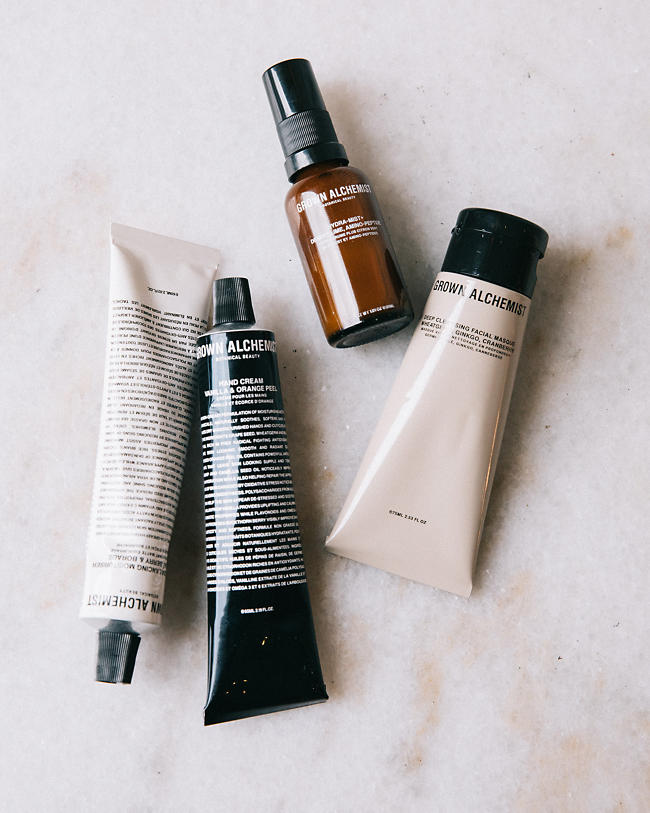 It's safe to say our head designer Joyce has pretty excellent taste. So we're tapping her once a month to pick a current fave from our Labels We Love and highlight why the brand fits in with the Madewell fam. First up? She tells us all about Grown Alchemist, makers of science-minded skin and hair care products filled with certified-organic ingredients.
BRAND BACKGROUND
"Grown Alchemist takes beauty veeery seriously. They think about it all the way down to the cellular level—using their research to figure out what keeps our skin and hair healthiest over time and perfecting their formulas in the lab based on that."
FAVORITE FEATURES
"I'm really into the fact that botanical ingredients are a priority. Every time I reach for one of their products I feel like I'm doing something good for my skin, you know? Plus, the cool, minimal packaging doesn't hurt."
PERSONAL PICK
"I'm completely obsessed with the vanilla and orange peel hand cream. It's not too thick and the scent is so subtle. I have it in my bag at all times—such a lifesaver for supercold winter months in New York."
Thanks, Joyce. Ready to dig into all things Grown Alchemist? Shop it here or check out more Labels We Love.