Take Good Care: 6 Tips For Making Your Denim Last
Posted on Jul 12, 2018
If you love your jeans as much as we do (to say we're obsessed is putting it mildly), you'll want to keep 'em in great condition forever. That's why we asked Madewell denim pro Mary Pierson for her expert advice on how to preserve and care for your cherished pairs.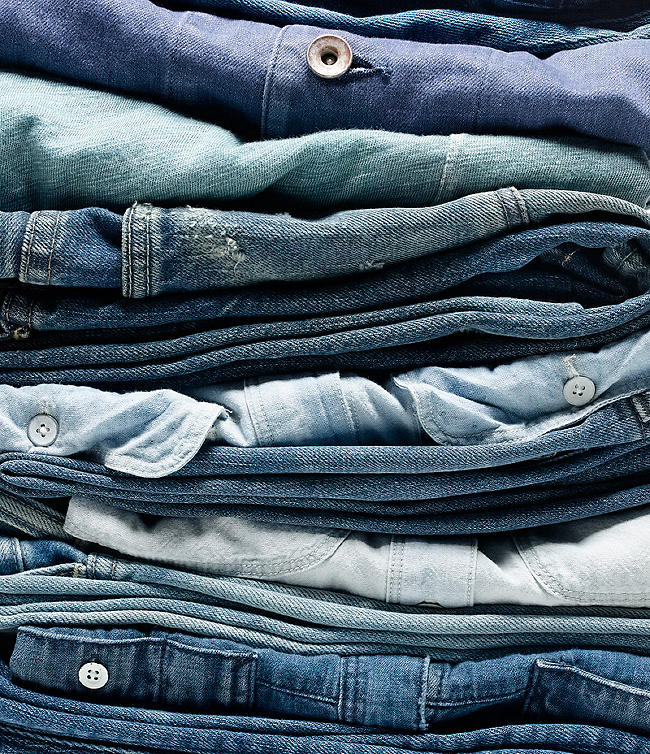 What's your number-one rule when it comes to taking care of jeans?
Don't wash your jeans too often. The less frequently they touch water, the longer the color will last. I know people who are die-hards, and have worn jeans for two years without washing. This might scare clean freaks, but natural elements like ozone in the air, a little dirt and body oil all add beauty and character to jeans. Like how bed-head and dirty hair are a little sexy—it's the same with jeans.
Got it. So how can you get rid of odors, sans washing?
You can hang your jeans outside on a hanger and mist with Febreze to release odors. You can also tumble them in the dryer with a dryer sheet.
If you do break down and wash your jeans eventually, what's the best way?
Wash them inside out, in cold water and with a mild detergent to preserve the color. Don't use bleach—any time bleach touches indigo it gets lighter. It's best to let them air dry, and if they get a little stiff, you can put them in the dryer on low heat for a few minutes to soften them up.
Same deal for white jeans?
You can wash those in a warm to cold cycle, or hot water if you have stains. Still avoid bleach, since it will deteriorate the yarn in denim. Then hang dry or put in the dryer on low heat.
I've heard you should wear your jeans in the bathtub to wash them so they don't lose their shape. True?
That's not necessary anymore. Back in the day, jeans were sold without having been pre-washed, so the fabric shrunk about 3% the first time you washed your jeans. But ever since the 1980s, we've used a lot of washes in denim, so they don't shrink as much. The new Madewell denim is especially awesome since it's made with a new generation of stretch denim that won't bag out or lose its shape—it acts like secret Spanx, I swear.
What about jeans that are worn out and need some TLC. How can you mend?
Rips and tears will get more agitated in the washer and dryer, so try to minimize both. If you want to patch them up, I'd use old T-shirts, which have a little stretch to them and will move with your body. But natural wear is going to happen—especially around the thighs and back of the knees—and it gives character to jeans.