#Wellheeled Team Madewell's Personal Shoe Care Tips
Posted on Jul 11, 2018
In search of the best ways to keep our favorite kicks looking like new, we reached out to members of our Madewell fam across the country, from Portland to Atlanta. Whether they're dealing with breakfast taco mishaps or muddy puppy paws, these ladies had plenty of shoe care advice to share.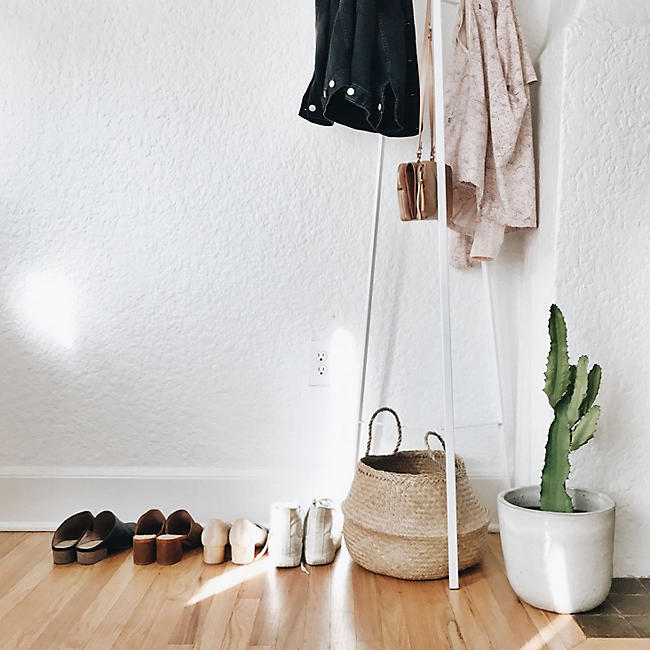 Jessalynn: Portland, OR
LOCATION-BASED SHOE STRUGGLE: My biggest hassle is rain, so I always apply this protective spray on leather and suede shoes. Just like how I need a spa day every once in a while, my boots need TLC too—they get a good cleaning before I put them away for the next season!
SHOE STORAGE SITUATION: I have my current lineup by the door for easy access and keep others in shoe boxes with the stuffing intact. That way they stay clean and hold their shape.
SCARIEST SHOE-MERGENCY: Being from Austin, I have a thing for breakfast tacos and I once spilled some on my new Ella pumps! Thankfully I was able to remedy the situation with corn starch—a trick I picked up in college.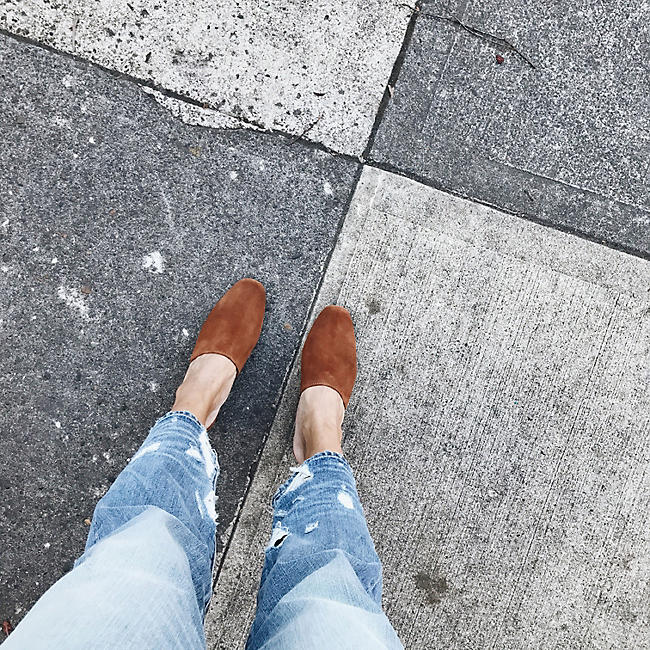 Anna: Atlanta, GA
LOCATION-BASED SHOE STRUGGLE: Here in Atlanta, we tend to get a mixed bag of weather conditions. It can change from sunny and warm to cold and rainy in the same day so you'll find me in sneakers or easy slip-ons. In uncomfortable weather, I make a point to stay comfortable!
SHOE STORAGE SITUATION: I store my right-now favorites on a rack in the closet. All other styles get to hang out in a cool, dry bin until I'm ready for 'em.
SCARIEST SHOE-MERGENCY: I have a puppy, so muddy paw prints are part of daily life. All of my white sneaks are protected with a water-resistant spray, so that only a quick wipe-down is necessary when the pup decides to pounce!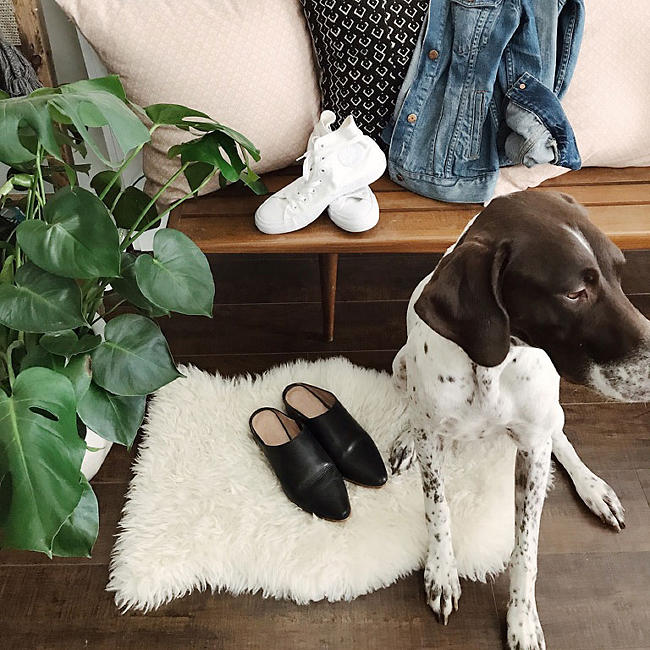 Xanna: Birmingham, AL
LOCATION-BASED SHOE STRUGGLE: In Alabama, you never know when the clear blue sky will turn into a late-afternoon thunderstorm, so I'm always prepared with back-up shoes in my tote or the trunk of my car.
SHOE STORAGE SITUATION: I like to see all of my options right in front of me. But during the off season, my leather boots find their home in a shoe bag or pillowcase tucked into a box under my bed.
SCARIEST SHOE-MERGENCY: Probably the day I spilled coffee on my light leather mules. I swear by dish soap, so I added some to a little hot water and voilà! I also use a leather conditioner after cleaning any of my shoes. All the tricks my mom taught me actually do work!
Jane: Los Angeles, CA
LOCATION-BASED SHOE STRUGGLE: The hardest thing in warm weather is stopping yourself from wearing only sandals and slip-ons. But luckily for me, mules have been coming back in a big way and are now a staple in my wardrobe.
SHOE STORAGE SITUATION: I tend to leave my shoes out of their boxes and don't stuff them. I think worn-in wrinkles give them character.
SCARIEST SHOE-MERGENCY: I've made the mistake of wearing a pair of suede shoes for a night out. They got stepped on countless times and went from beige to black overnight. If you didn't know, the Jason Markk shoe kit works miracles!
Thanks for the tips, team. Now that you've got all the knowledge you need to stay #wellheeled, shop our latest shoe selection here.