Chalet All Day: Behind The Scenes Of Our Après-ski Shoot
Posted on Nov 7, 2019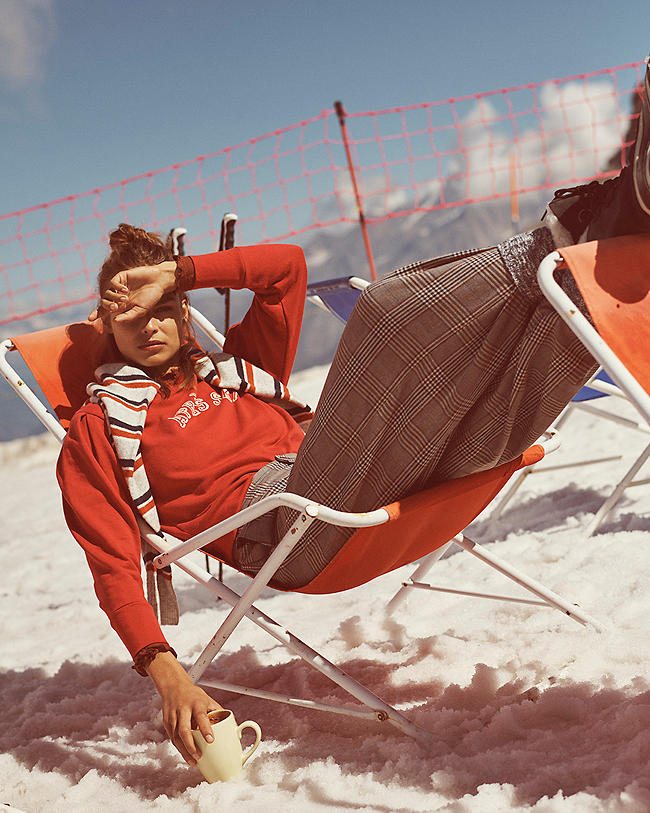 Loving the retro après-ski vibes in our latest wintery shoot? From childhood vacations to Audrey Hepburn, our creative director, Alice, told us what inspired the superfun story shot in the Swiss Alps.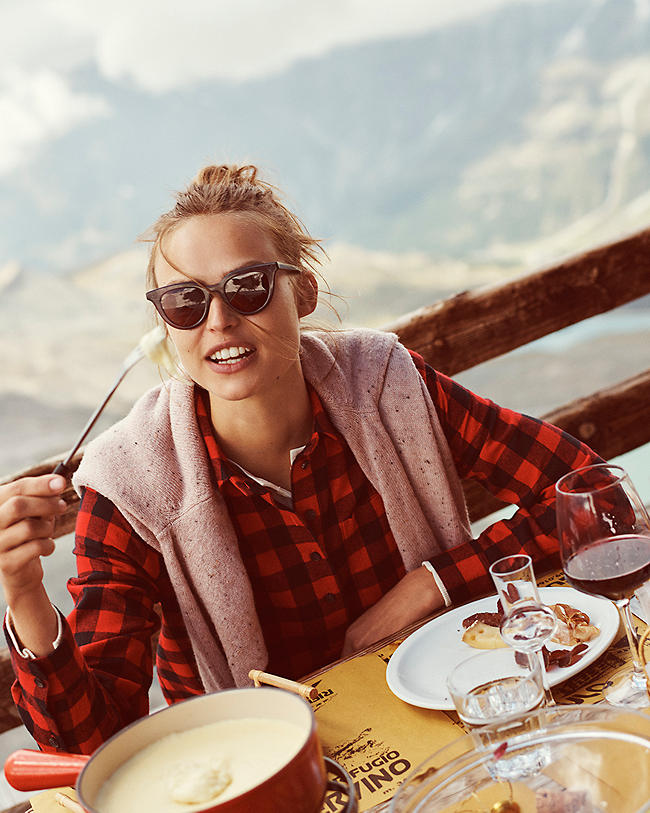 "It all started with the opening scene of Charade—this image of Audrey Hepburn at the mountaintop restaurant was a huge inspiration. We even added a filter to make the photos feel like an old movie," Alice says. "I grew up in France, and I was reminded of all the ski trips we took as kids and young adults. It wasn't so much about the sport itself but everything around it: the cheese we'd eat—fondue, raclette—that warm wine with cinnamon and a slice of orange my parents would drink."
Another influence? The photography of Martin Parr. "I really admire the humor in his photos," Alice told us. "All the colorful graphic moments and the emphasis on people in the background. In this shoot, you'll see actual skiers alongside the models, as well as people from our own team—our stylist Emily and our product stylist, Jeremy, are extras in some shots."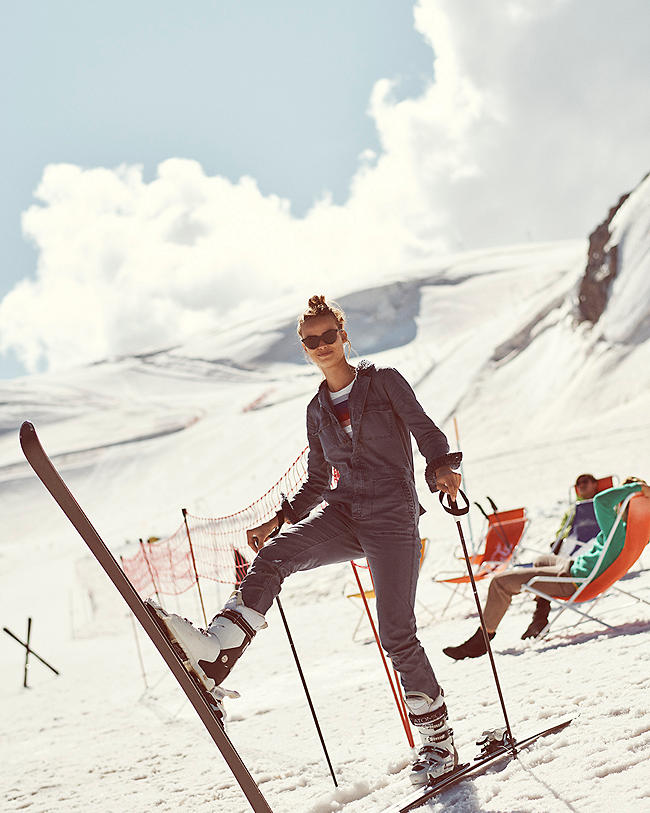 And of course, we had to talk about the outfits: "We wanted to nod to skiing clothes without being super literal. Those coveralls could be a ski suit but are also great for lounging around the slopes. When I was a teenager, I would actually ski in jeans, so maybe we're not that far off!"
Here's to skiing in jeans and lotttts of cheese. Shop the story here.