Fill In The Blanks With Designer Karen Walker
Posted on Aug 9, 2018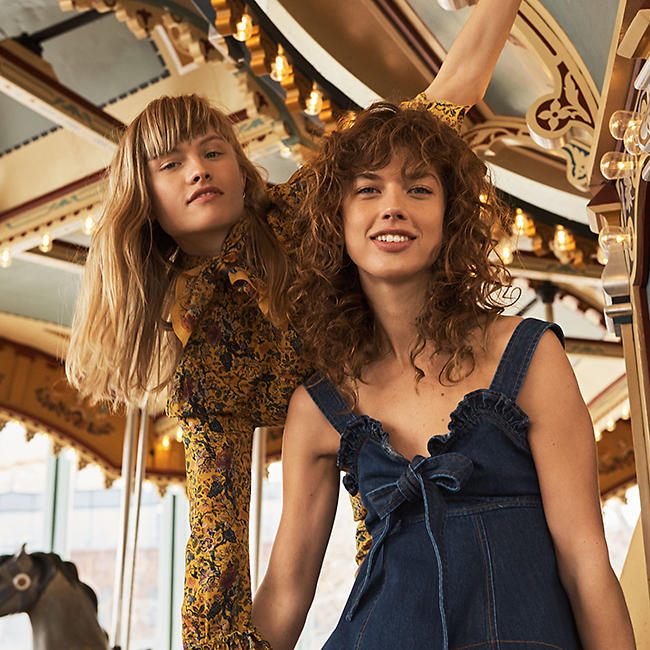 We're so excited to share our new collaboration with Karen Walker (!). We teamed up with the New Zealand designer on a capsule of reimagined styles from her archives, and just warning you, you're gonna want every single piece. Since she's got a fun imagination (past inspirations include a hip-hop era Marie Antoinette, a magical rodeo and female pirates), we chose Karen to revive our "Fill In the Blanks" series. Get to know her as she finishes our sentences below.
Home for me is…
Where I'm listening to Glenn Gould or a BBC podcast on the stereo,
Where my husband's stacking the firewood in winter,
Where my daughter's laying on a daybed reading,
Where my dog's bringing me a tennis ball to throw,
Where the pool's crystal-clear blue,
Where I love to cook,
Where my spring flowers peep up end of winter,
Where the tennis court's five minutes down the road,
Where my piano's waiting for me any time I fancy 15 minutes in the zone,
Where I'm surrounded by my favorite things.
I'm currently obsessed with…
Tivaivai—the traditional quilting of the Cook Islands. They are a manifestation of love and honor and are gifted to mark special occasions. They take several months to make and are seldom sold. To receive one is to be literally wrapped in the love of the person (or people) who made it for you. I've always loved the the strong graphics, fantastic color combinations and beautiful detail.
This year we were thrilled to be able to work with a group of Cook Islands artisans, the Kūki 'Airani Creative Māmās, to create a one-of-a-kind gown that combines our handwriting with traditional tivaivai. The gown was for a project called the Commonwealth Fashion Exchange in which the 53 countries of the Commonwealth came together to design and craft. I was thrilled to, with the lead artisan on our project, Tukua Turia, attend a special reception at Buckingham Palace, where on behalf of Her Majesty The Queen, Head of the Commonwealth, HRH The Duchess of Cambridge and HRH The Countess of Wessex hosted the Palace reception to celebrate.
My favorite piece in the collection is…
Hard to beat a great pair of denim dungarees.
On weekends you'll find me…
At the local park or beach, a nice long yoga class, a tennis lesson, a bit of pottering at home (never enough time during the week for household chores), with my daughter who's learning to ride and occasionally I plod along with her, a family movie on Saturday night, a nice family meal both nights, gee, that's just about all there's time for, huh?
I'm at my best when…
I've had a long, uninterrupted and deep sleep.
Right now I'm reading…
The Wolf Wilder by Katherine Rundell. My daughter and I are reading it together and it's sensational, as are all the books we've read by her. No word is wasted or without care.
My friends would say I'm…
I actually just did that exercise for a project I've been working on and this is what the friends I asked came up with: witty, self-possessed, internationalist, focused, creative, determined, diligent, intelligent, disciplined, loyal, pragmatic, sensitive. They don't see the times when I'm being lazy or stubborn however.
I can't wait for…
A trip to Disneyland with my family. We went last year, but when you have a 10-year-old, that place continues to delight.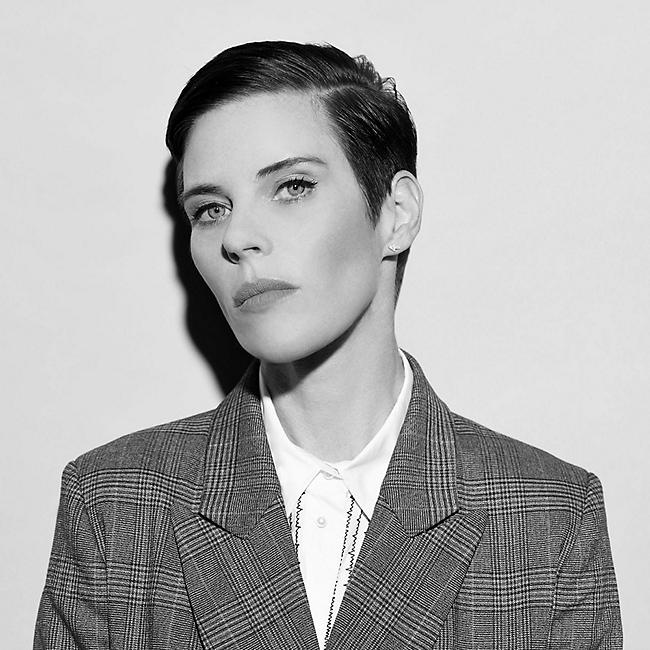 Thanks, Karen—and speaking of delight, go shop the collection now.