How To: Start #DOINGTHINGS (Even When You Don't Feel Like Doing Anything)
Posted on May 1, 2019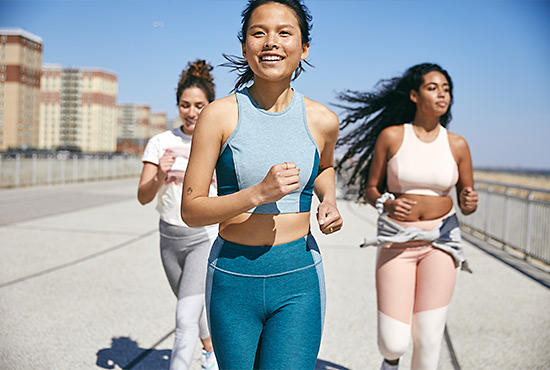 Let us take a moment to tell you about our friends at Outdoor Voices. They're energetic. They're inspiring. They're all about #DoingThings, and it's a fact—moving your body makes you happy. Endorphins are magic (!). That's why we're superexcited about our new MW x OV collab, made for being active and enjoying every minute of it. Need a little extra motivation? Check out these tips and you'll be up off the couch in no time (don't worry, that Netflix binge will be right where you left it).
STEP 1:

PICK A CUTE OUTFIT

Look good, feel good. The whole getting dressed thing is very important here, especially for those of us who, well, love clothes. Having the perfect 'fit laid out and ready to go can be a major motivator. Might we suggest OV's much-loved crop-top-slash-legging combo? Supportive, comfy, sweat-wicking and, yes, really cute—this kit's the whole package.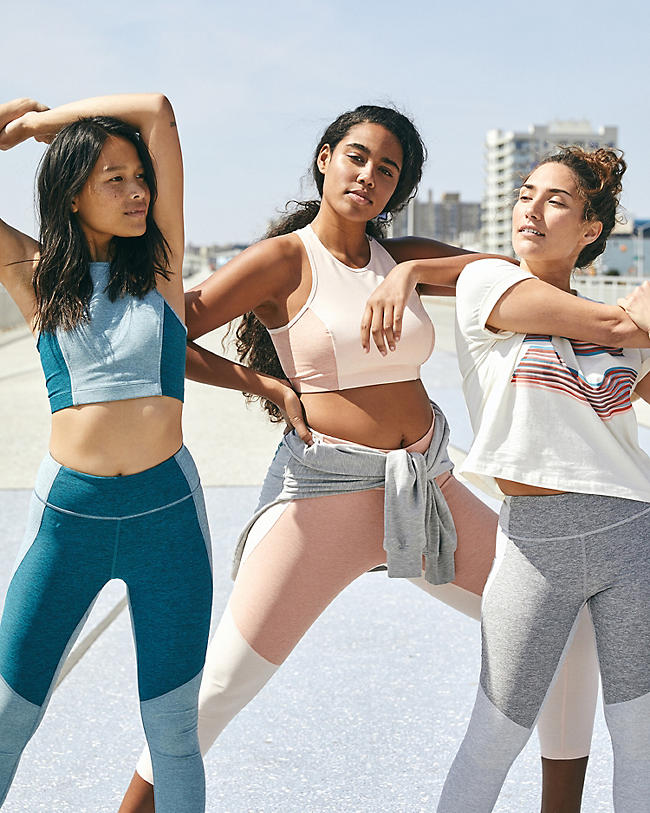 STEP 2:

FIND YOUR HAPPY ACTIVITY

Hate the gym? Head outside instead—dust off your old rollerblades, jog to a special playlist, hit up a local hiking trail, do your sun salutations in the actual sun (!). #DoingThings never has to be boring.
STEP 3:

ENLIST A BUDDY

Whether you're looking for accountability or someone to goof around with, finding the right workout pal can be a total game changer. Call up that friend you haven't seen in a while and make an active plan, or scope out local groups and meet a new crew.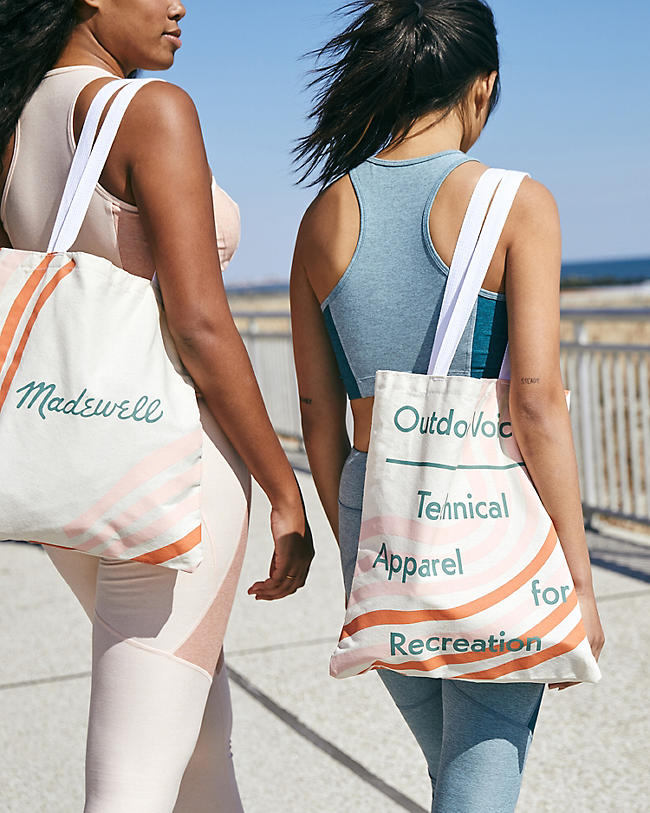 STEP 4:

PLAN A DELICIOUS SNACK

Make sure you've got nice and nutritious eats waiting for you back at home—refueling is just as important as the #DoingThings part. Not only will you have something tasty to look forward to, but you'll also be helping your body recover and get stronger. 💪
STEP 5:

CHOOSE SOME POST-WORKOUT COMFIES

Remember what we said about the importance of outfits? A refreshing shower and a comfy look (oh hey, MW x OV sweatshirt) on the agenda afterward always keep us going. That satisfying just-worked-out cozy is the best kind of cozy.

Ready, set, start #DoingThings (!). Well, actually, take a sec and shop the collab first.
shop Madewell
x

Outdoor Voices