DIY Denim Distressing: Here's How To Do It
Posted on Oct 15, 2018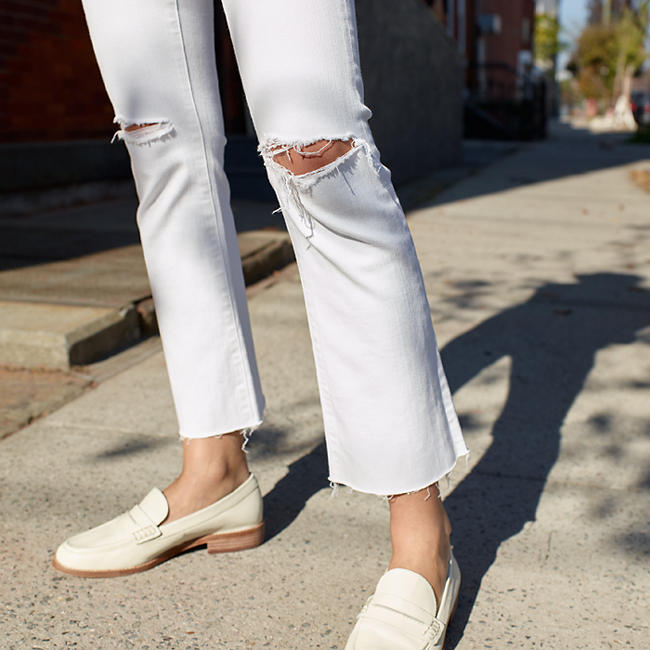 We love a good recipe. But our favorite kind is less stirring and sautéing, more ripping and repairing. Yep, we're talking denim distressing recipes, aka how to get that loved and lived-in look you want (and play denim designer at the same time). Below, you'll find three of our tried-and-true denim distressing formulas, for right-now details like raw hems and artful tears. You'll need: scissors, a seam ripper, a Dremel rotary tool (not as scary as it sounds, Google it), elbow grease and confidence. You got this.
IF YOU WANT: RAW HEMS
STEP 1
Mark your cut with a piece of chalk—it should be slightly longer than you anticipate wanting your seam length. You can always go shorter but you'll never get back length.
STEP 2
Alternate cutting and tearing along your marked line.
STEP 3
Toss them in the wash—these require a spin cycle to get those perfectly imperfect hems you want.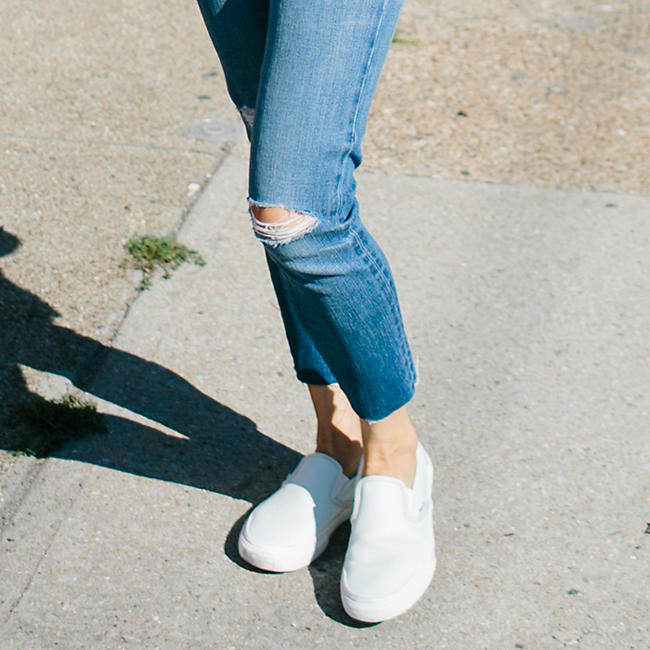 IF YOU WANT: DISTRESSING THROUGHOUT
STEP 1
Use chalk to draw the shape of the hole you want.
STEP 2
Skim the surface of the jeans with a Dremel tool (found at hardware stores). Never used one? Start slowly (!) until you get the hang of it.
STEP 3
Continue running your tool over this area until you expose the natural yarns; if you want holes, tear these with your fingers.
STEP 4
Once you've finished, wash 'em. A trip through the washing machine will get those frayed edges to look authentically lived in (aka just the way you want them to look).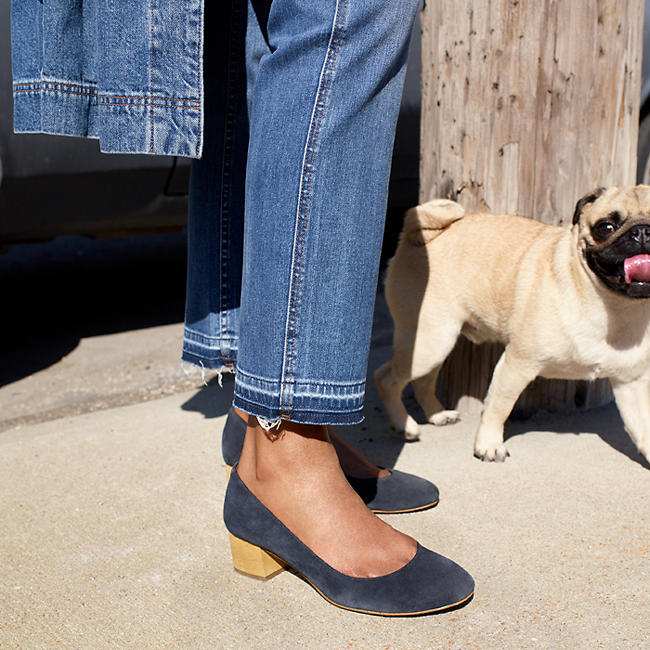 IF YOU WANT: DROPPED HEMS
STEP 1
Rip the hem stitch with a seam ripper. You might get lucky and release a thread that allows the whole hem to pull down, but if not, alternate between ripping the seam and pulling.
STEP 2
Once your hem has been released, run an iron over it a few times to help it lie flat.
Ready to get distressed (in the best possible way)? Shop our newest denim and find a pair that's perfect for whatever your DIY heart desires.