Get To Know Our Eco Collection
Posted on Aug 23, 2018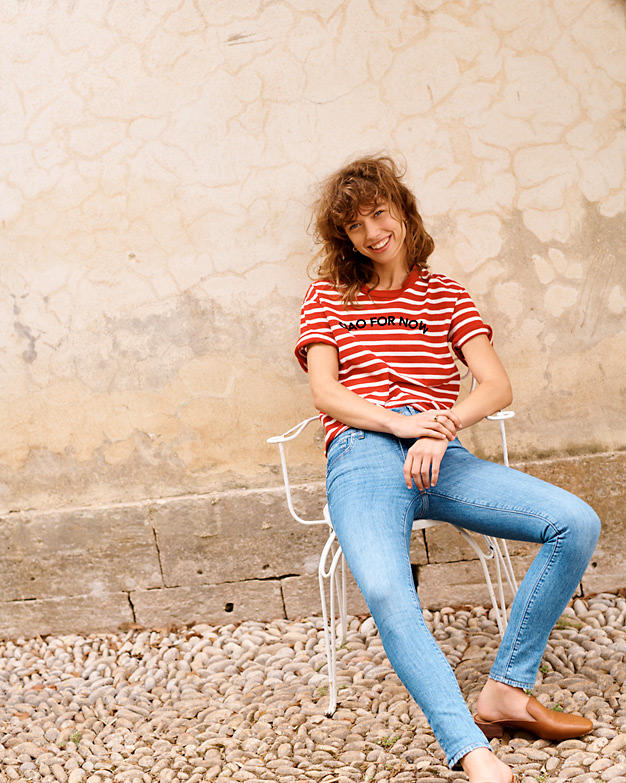 Organic cotton. Sustainable dyeing techniques. Energy-saving production. Our brand-new Eco Collection is exciting to say the least (!). We took our signature denim styles and gave them some extra earth-friendly upgrades—and we can't wait till you try 'em (spoiler alert: you'll look great and feel even better). Curious about what goes into a pair? Read on for all the details.
THE FABRIC
It all begins with organic cotton denim from the Candiani mill in Italy—where they recycle 100% of their production waste, btw. The cotton comes from GMO-free seeds, isn't treated with toxic chemicals and is sustainably dyed using—wait for it— shrimp shells. Yep, it's all thanks to Kitotex®.

Kitotex® is made from chitosan, a substance naturally found in the exoskeletons of shrimp—i.e., stuff that restaurants throw out all the time. Rather than letting all that (unexpected) goodness go to waste, Candiani uses chitosan in their dyeing and finishing processes. It replaces harmful substances that are typically part of denim production, saves water and even purifies it too. It's also fully biodegradable.
Bottom line: The denim in our Eco Collection requires 65% less chemicals and 75% less water than conventional fabric, thanks to—shrimp. 🙌
THE FACTORY
We turned to the experts at the innovative Saitex factory to make our eco dreams come true. They recycle 98% of the water they use and evaporate the remaining 2%, making them a zero-discharge facility. Not to mention, they prioritize renewable energy, wash efficiently, air dry and turn their manufacturing waste into bricks for affordable housing. Phew, we need a minute to take all that in.
Bottom line: Saitex is a zero-discharge facility, has reduced its energy consumption by 13 million kilowatts of power per year (that's the equivalent of taking 2,000 cars off the road) and helps build houses for people in need.
THE FEELS
You: extra good. Mama Earth: superhappy. Everyone who sees your new jeans: jeeeaaalous.
Don't wait—shop the whole collection right here.