Labels Joyce Loves: Isko
Posted on Feb 12, 2019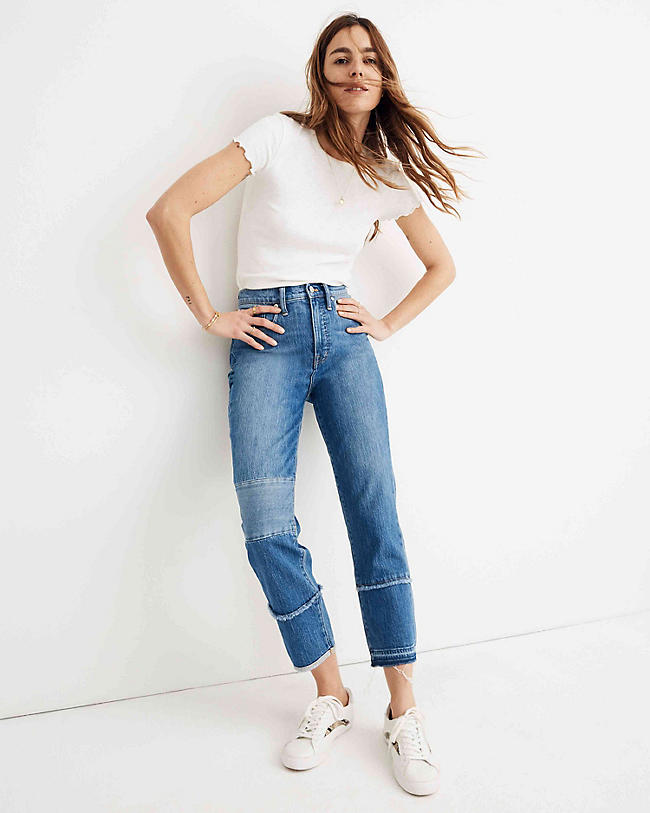 It's safe to say our head designer Joyce has pretty excellent taste. So we're tapping her once a month to pick a current fave from our Labels We Love and highlight why the brand fits in with the Madewell fam. Joyce is all about ISKO, the denim producers we collaborated with on a superspecial capsule collection.
BRAND BACKGROUND
"ISKO is one of the most innovative denim mills out there today, always working to make denim production more sustainable. They also have this cool service called the Creative Room. It's basically a design lab where they research trends and come up with new ways to marry them with their fabrics. Our head of denim design, Mary, hooked our team up with theirs to work on this really exciting capsule. (And the fact that we traveled to Italy to do it didn't hurt!)"
FAVORITE FEATURES
"Each piece in this collection has a definite '70s DIY vibe, and I'm obsessed. Two-tone details, raw hems, patchwork everything… It's hard to choose a favorite."
PERSONAL PICK
"I'm extra excited about the Pieced Denim Jumpsuit. I love that it looks like something you might find on a vintage rack, but the fit still feels current. So ready to wear it all the way into spring!"
Thanks, Joyce. Shop all the denim goodness from our Madewell x ISKOTM collab over here.