Noticed: Reworked Denim Everything
Posted on Jun 18, 2018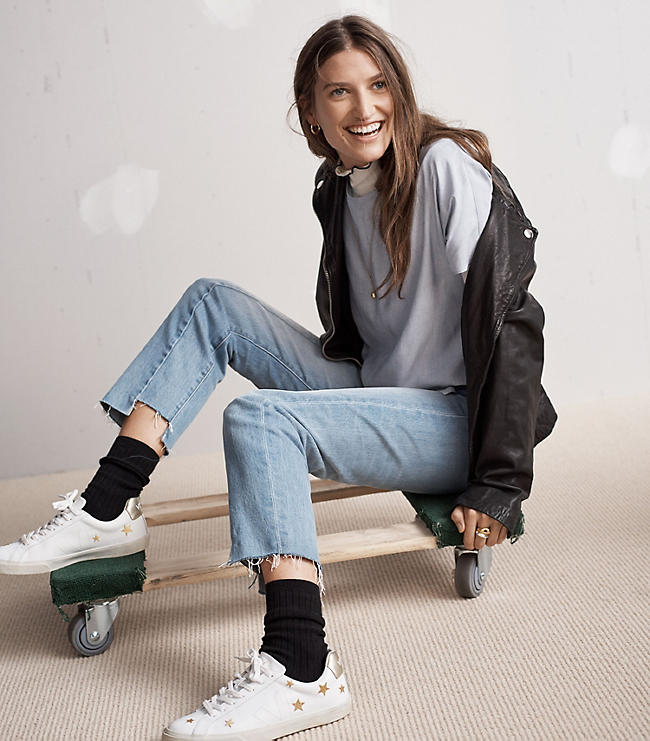 Ah, the '70s—an endless font of wardrobe inspiration that we always seem to find ourselves tapping into. Lately, we've been focused on the DIY-ness of that time. Think destructed, reconstructed, pieced-together denim that's unique and personal yet ready to wear with anything in your closet.
A denim skirt, for instance, gets an extra dose of personality thanks to a raw hem, pieced body and faded whiskering. These distressed details make a statement, but our favorite fabric makes it neutral enough for tons of top-and-shoe combos. Plus, that flattering midi length works during any time of year.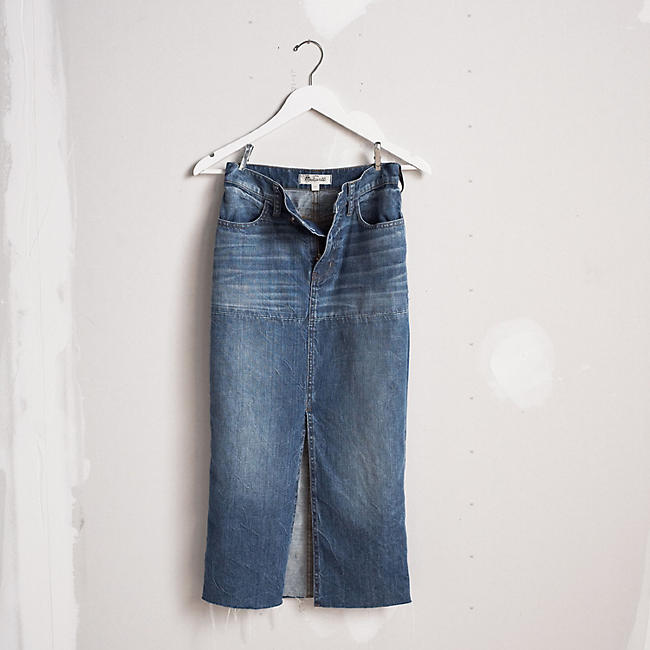 And of course, we had to have a little fun with an all-time wardrobe essential: the jean jacket. Cut and resewn under the front pocket and accented with cooler-than-cool, rough-edged cuffs, this superspecial iteration will have everyone asking, "Can you make me one too?" (Don't worry, your secret's safe with us.)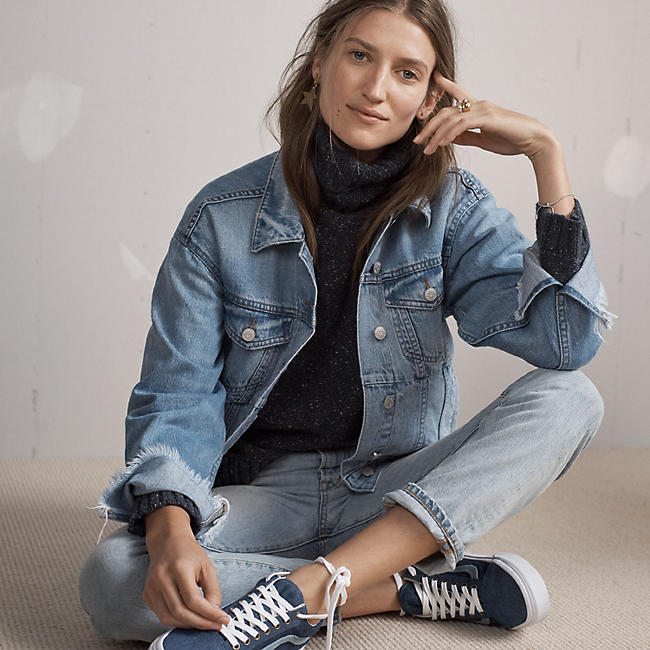 Show us what you're [re]working with. Shop DIY-inspired denim styles (and fun stuff to wear with 'em) here.