From '40s Workwear to '90s Supermodels: Denim by the Decade
Posted on Jun 7, 2018
Here's a paradox: We just debuted a brand-new denim collection that'll have you feeling like you traveled waaay back in time (in the very best way). We dreamed up a capsule of old-school-meets-right-now styles made from 100% cotton, no-stretch, keep-forever denim that breaks in beautifully. Wanna know more about these jeans-as-time-machines? Read on to see how different decades inspired some of our favorite styles.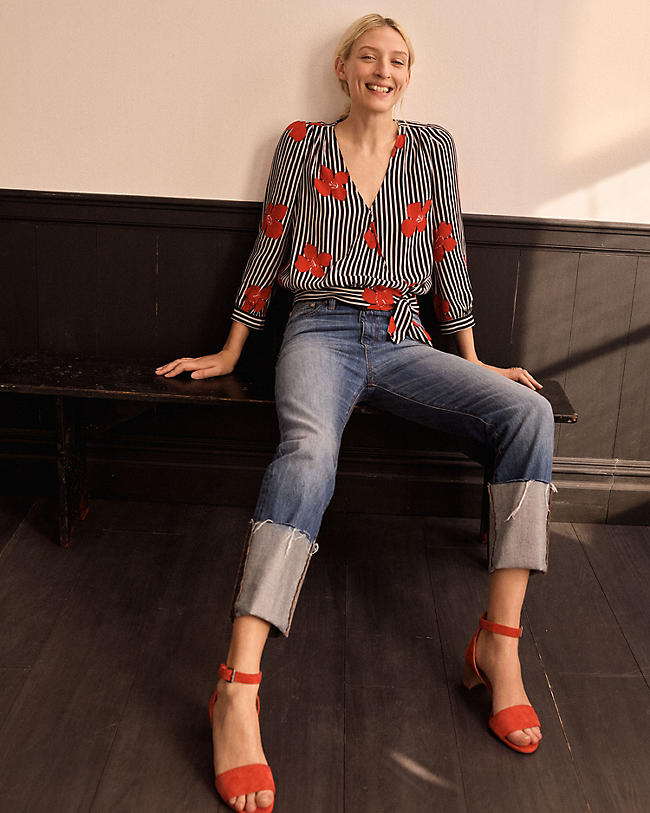 THE '40s
Can't get enough of those exaggerated cuffs. This rigid straight-leg style has its roots in men's work jeans from the '40s. Guys picked out pairs with extra inches at the bottom and room in the waist to account for potential shrinking when washing and would roll them up to get the right length in the meantime. Don't worry, though, ours are made to always keep that too-cool-for-the-tailor cuff.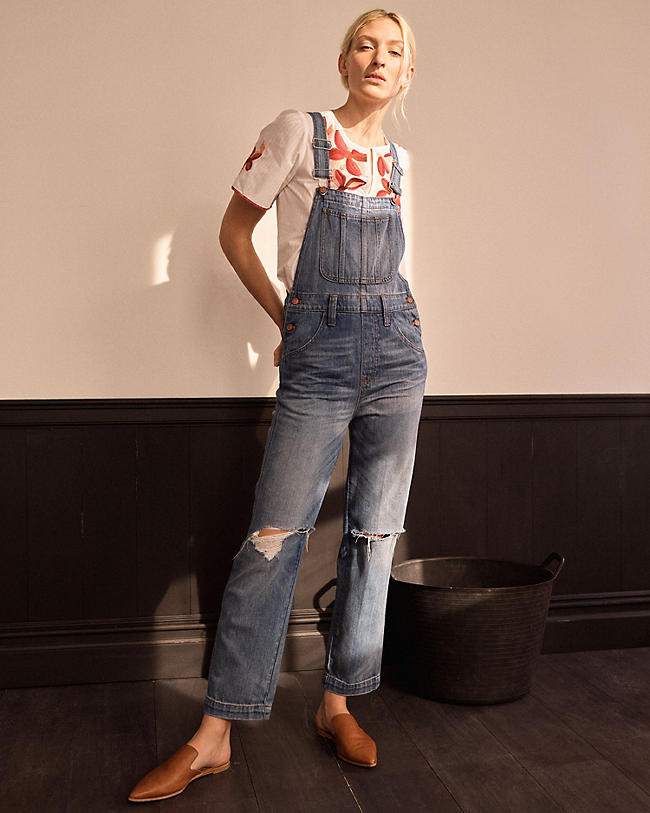 THE '60s
Flower child vibes. We're feeling the '60s in these low-key overalls. While the early part of the decade saw women in the same conservative styles they wore in the '50s—think tea-length skirts and twin sets—the second half was part of a wardrobe revolution. Ladies embraced a more laid-back look, including easy one-pieces similar to this pair with a loose fit around the legs and distressing at the knees. Add an embroidered top underneath for a subtly ~groovy~ yet still totally 2018-apropos look.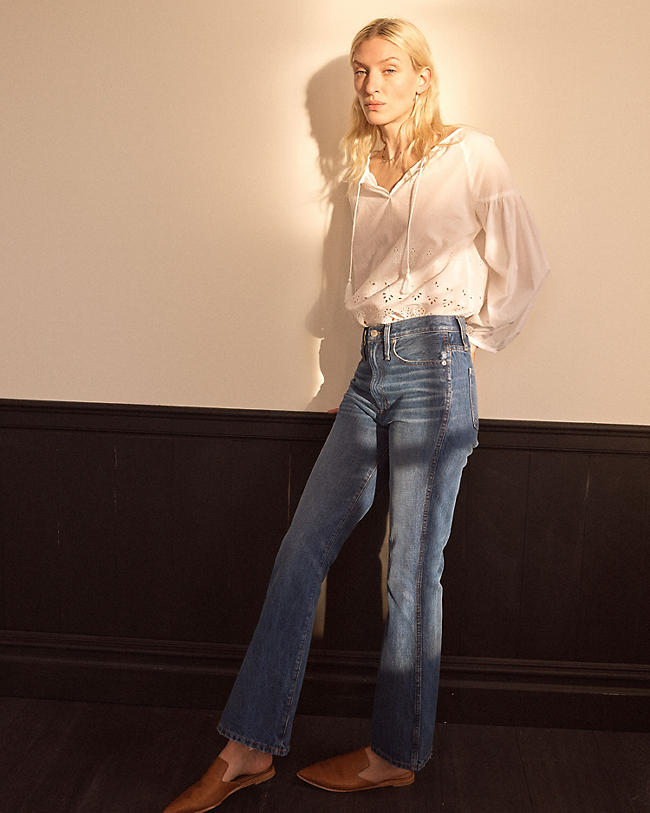 THE '70s
While flares originated with 19th century sailors (some say it's because they made it easier to grab onto a man who'd fallen overboard), they really made their mark in the '70s. Bell-bottoms invaded everyone's closets, from teenyboppers to glam band stars, and had serious staying power throughout the decade. Our take on the trend is a slight flare that looks equally good with leather mules or classic sneaks.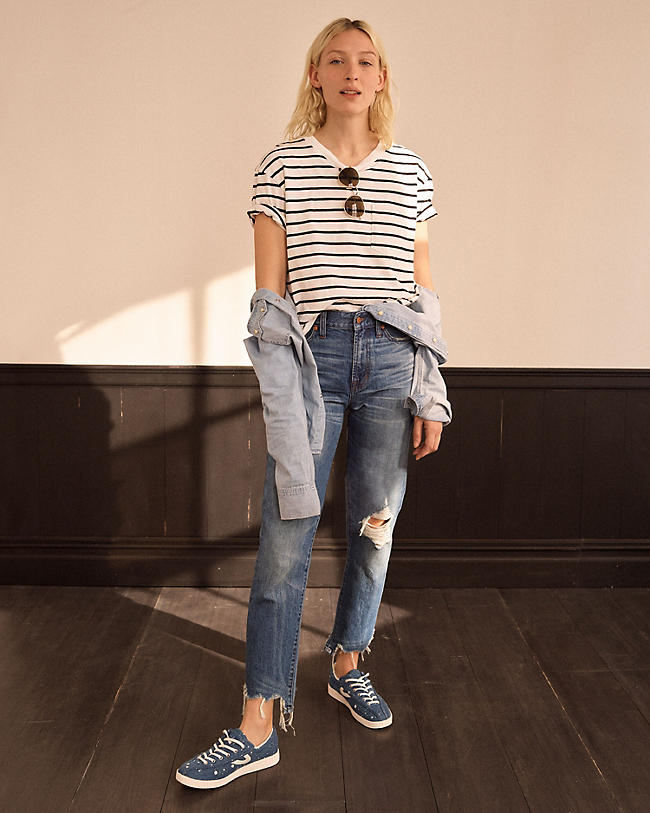 THE '90s
What do supermodels and suburban moms have in common? Well, for one, they were both rocking rigid tapered-leg jeans in the '90s. Our version takes the best aspects from pre-Y2K styles, with a waist-flaunting high rise, an indigo wash and a nod to the grunge scene thanks to artful destruction and cool chewed hems.
Were you made for another decade? Pre-order our Perfect Vintage collection now (it's worth the wait, trust us).