In Defense Of Black Denim
Posted on Oct 15, 2018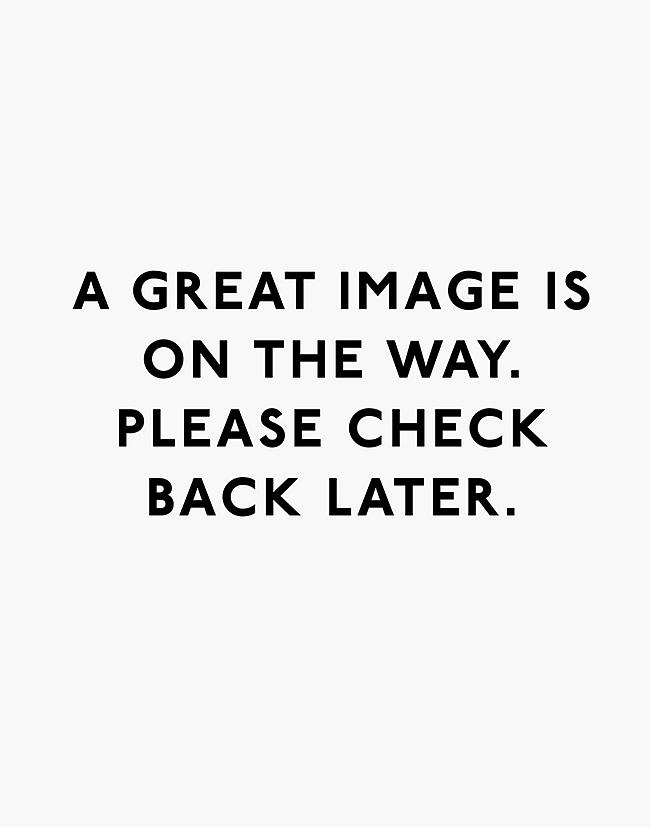 In my mind, black denim is just about the most punk thing you can wear. Skaters, rockers, beatniks—fringers of all stripes—these touchpoints of antiestablishment, androgynous style are forever tacked to my internal mood board. And black denim, birthed in basements and garages, overdyed and DIY, has long been part of my uniform.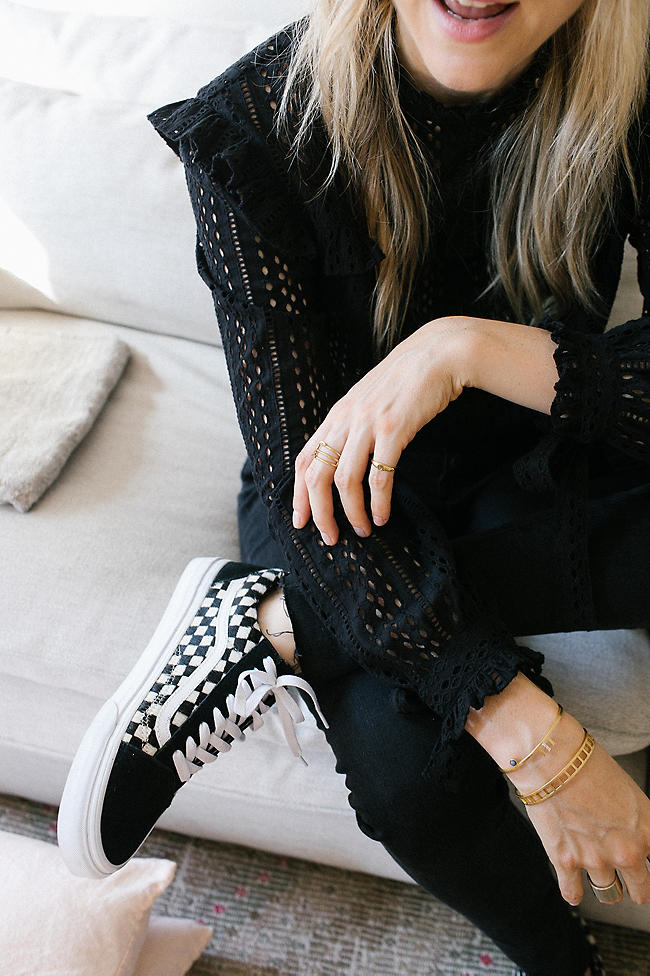 I've always loved how black jeans were a way for those with darker tendencies, the Goth and metal kids, to claim (and subvert) denim for themselves. The simplicity and egalitarianism of a pair of jeans knows no limits—wear them black and take them back. Worn extra snug, they evoke the spidery legs of the indie bands I'd take the train to London to see in the early 2000s—all those groups with "The" prefixes and discordant guitars. I'd wear my black "drainpipes" until they'd fade to grey and burst at the knee.
And they've stood the test of time. As I sit here typing this at my local café, a cavalcade of black jeans have passed me by: a second-skin pair splattered with what looks like flour (a baker?); the stonewashed mom jeans of an '80s movie heroine and a classic straight cut, cuffed at the ankle, that have an air of formality about them that blue jeans just can't muster.
These days I'll oscillate between a tight, rakish pair—worn high on the waist and slightly washed out—and something a little boxier and cropped, like a teenager at the skate park would wear. I'll style my jeans with Vans or beat-up boots or a low block heel if I'm going for that new wave vibe, turtleneck and cat-eye sunglasses optional. Black jeans are the perfect companion to ex-boyfriend T-shirts and Victoriana blouses alike. Decades since I first discovered them, they're still a cornerstone of my wardrobe, and forever punk personified.
Shop the pair Natalie's rocking here, then check out our full Denim Bar.