In Defense Of Wearing Soft Clothes, 7 Days A Week
Posted on Oct 15, 2018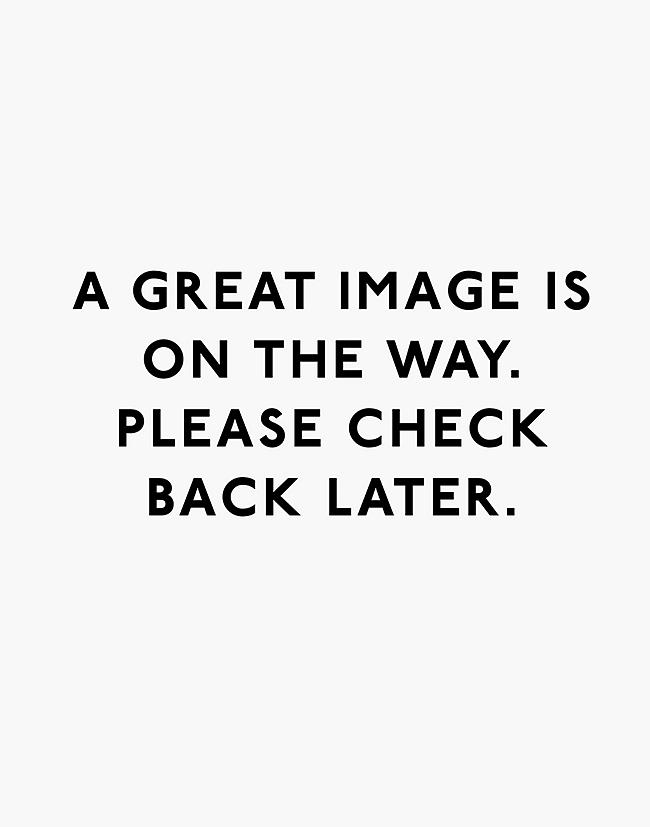 While growing up in my vaguely hippie hometown of Rhinebeck, New York, the dressed-up shoe of choice was a Dansko clog. Heels were reserved for proms, and even then only the most girly of girly girls would wear them. This may be why, at all stages of my life, I've been drawn to "soft clothes."
I didn't have a word to describe the clothes I had the most affection for—basic white tees, jeans, hoodies and all things comfy and casual—until my early 30s. A friend of mine told me her father-in-law, who attended church regularly on Sundays, would dress up for mass and then go home to change into his "soft clothes." This moment was pivotal. My personal style suddenly all made sense: My outfits, on any given day, dressed-up ones or dressed-down ones, were built around something soft.
My first magazine job forced me into a complete 180. Insecure and intimidated by my fellow editors' thigh-high boots and sharp blazers, I was thrust into an entirely new phase. But when I look at pictures, the only outfits that really felt "me" were the ones where soft clothes played a starring role: my then-boyfriend's, now-husband's flannel button-down with skinny jeans, a wispy linen tee paired with a tie-waist drop-crotch pant. Both looks were worn with superhigh heels so I could get away with this level of comfort and not lose all credibility among my editor peers.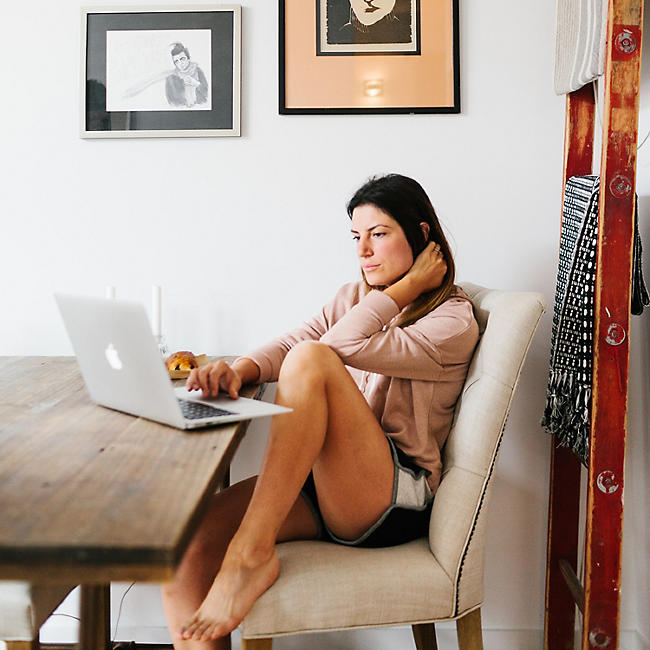 Later in life, I've learned these items—the relaxed, comfy, casual ones—are the things I am most intrigued to see others wearing too. The body is always more at ease, which means you really get to observe the physicality of a person, the way they naturally move and the positions that seem to make them most comfortable. These clothes help you really see who someone is, not who they are projecting themselves to be. And life's best moments usually take place in soft clothes. Now as a new mom, this is what I'm wearing during those early-morning cuddles, lazy beach days collecting white rocks, late-morning breakfasts that involve multiple courses.
Olivia Villanti is a freelance writer and editor who splits her time between Brooklyn and the North Fork of Long Island. In the top photo, she is wearing the Offline Tank and Retro Sweatpants; in the above photo, she is wearing the Warmup Hoodie and Offline Shorts.