OUR NEW ATHLETIC SLIM FIT (AND THE ATHLETES WHO LOVE IT)
Posted on Aug 22, 2019
Made especially for guys with a more muscular physique, our new Athletic Slim Jeans are cut with room in the seat and thighs—plus a slightly tapered leg. In other words, they're designed to look great without sacrificing style or comfort.
We asked leg-day enthusiasts Dale Moss, Ugo Peter-Obiagwu, Jon Lemmon and Phil Sullivan about what really gets them going—from motivating music to can't-skip gym equipment and the rewards (read: snacks) that make it all worthwhile. Their answers didn't disappoint.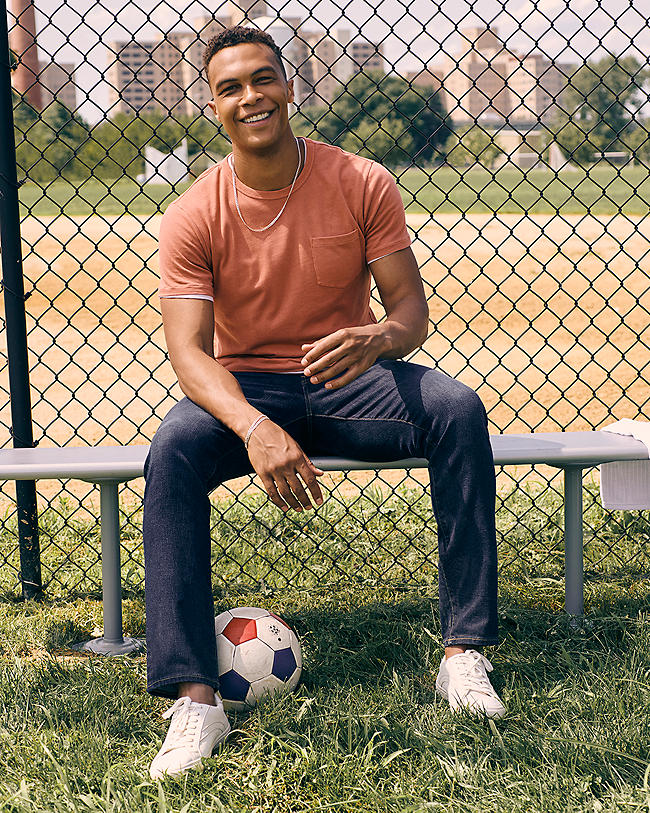 What's one way you get yourself moving if you don't have a ton of time?
I hop on a treadmill and focus on short intervals—30 seconds on and one minute of rest. Then if I have time, I'll increase it to one minute on, one minute of rest. It lets you warm up and get more done in a short time so you're killing two birds with one stone.
Got a favorite cheat day snack?
I'm a hot wings fanatic (and critic), but I also love sweets. Hu chocolate and cookies from Levain Bakery are both game changers.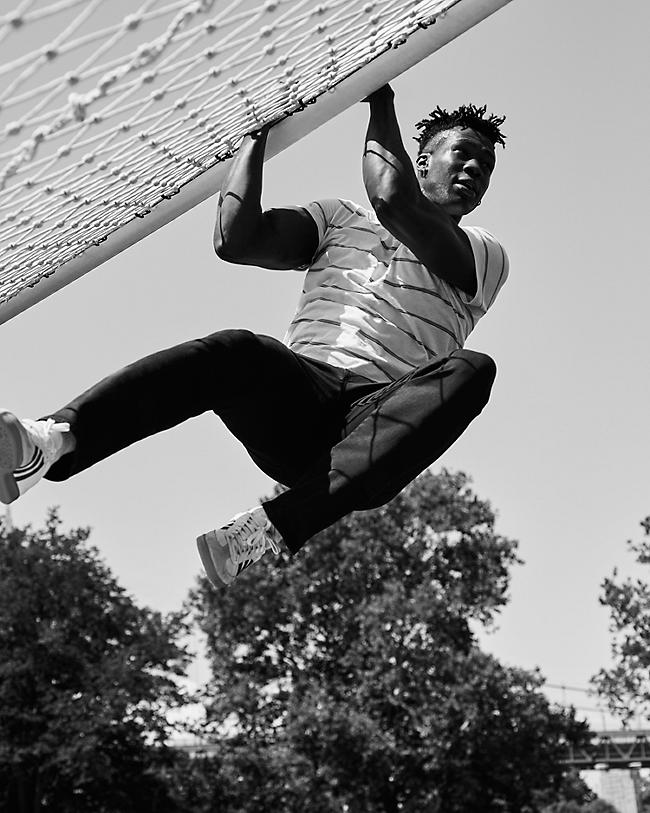 What's the one song that's always on your workout playlist?
I'd say "Purple Lamborghini" by Skrillex and Rick Ross, it always gets me pumped.
How do you get yourself to work out when you really don't feel like it?
I psych myself up by watching some of the people that inspire me and think about how much better I'll feel after the workout. Then I just go!
What's your can't-skip machine at the gym?
I love the treadmill. Running is one of our most natural forms of exercise, and I love a full-body workout. I put the treadmill on a slight incline and then sweat it out for three or more miles.
Name one team you'll always support, no matter what.
The New England Patriots! I get a lot of flak for wearing a Pats hat walking around NYC (from Yankees fans, especially, for some reason).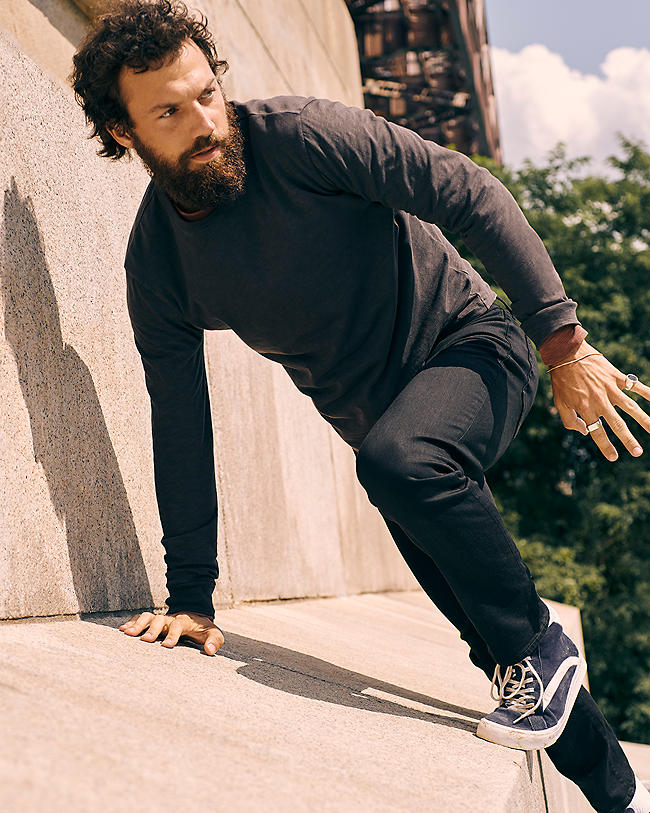 Tell us about your favorite cheat day snack.
Definitely pizza—I can't go by my favorite local spot, Barboncino in Brooklyn, without stopping in. And of course, chocolate. I eat whatever I want, when I want—there's no way I'm giving up sugar or cheese.
How do you get yourself to work out when you really don't feel like it?
A partner always helps. When you give your word to someone, you have no choice but to show up. That said, I often have days when I feel like doing nothing exercise-wise, and that's OK—your body needs rest.
Thanks, guys. Anyone else feeling the need to renew your gym membership STAT? First, though, shop our new Athletic Slim Fit Jeans right here.