5 Rules To Dress By This Spring
Posted on Mar 18, 2019
We made it, friends. The days are getting longer, the temps are getting warmer and we can all finally emerge from our hibernation dens (aka bundles of blankets/comfy couches). We're ringing in spring the best way we know how—with some fresh, fun outfits. Join us and enjoy these new styling suggestions, from layering tips to accessorizing inspo.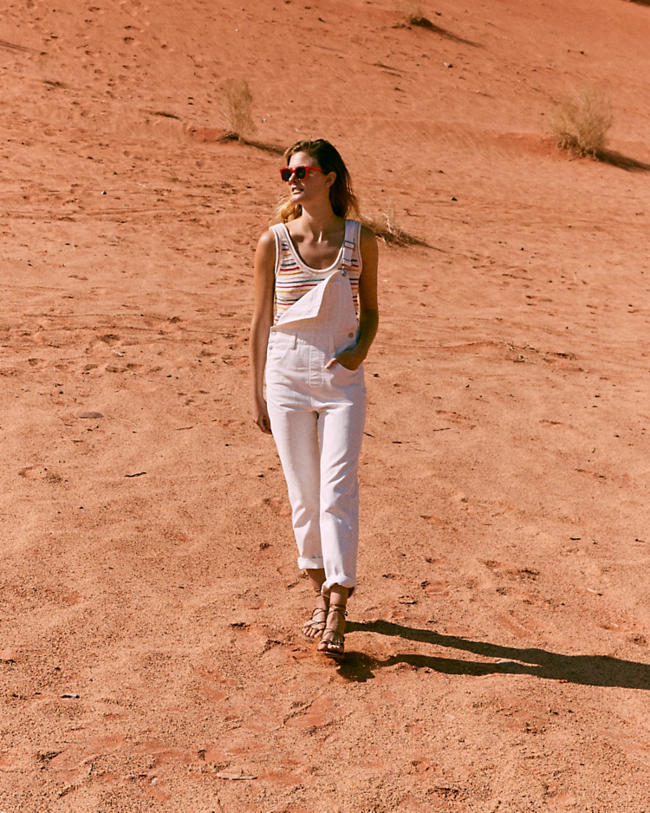 RULE #1:

TRY THE EFFORTLESS THING

Or, you know, the looking-effortless thing. An undone overall strap. A slightly rolled cuff. Little details add zhuzh to an outfit and are actually as easy as they look. Bonus points for bedhead.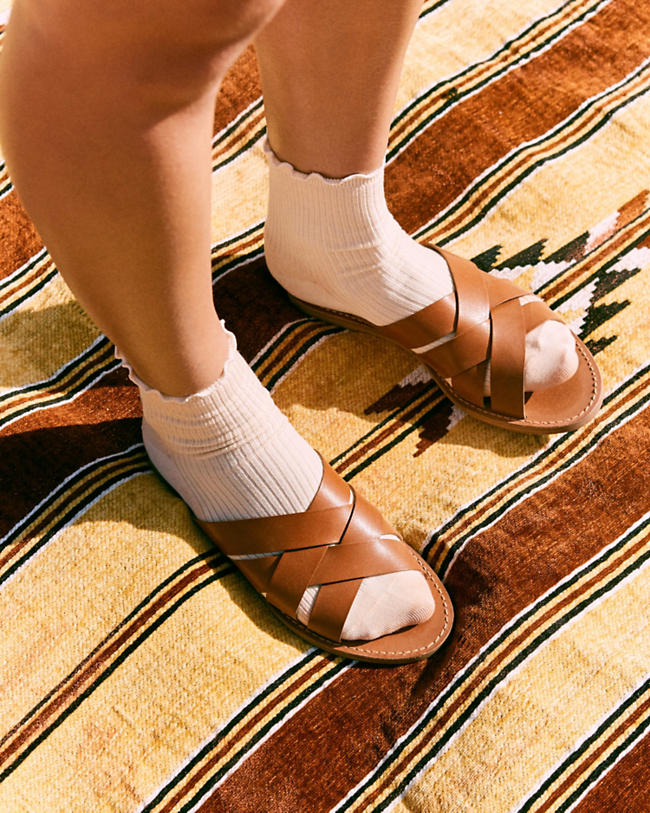 RULE #2:

SAY YES TO SOCKS

There are lots of reasons to wear socks with sandals, like, say, to see just how upset people get about socks with sandals. More importantly, you can pull out your favorite springy shoes a little sooner than you might've otherwise (and look really cute, in our opinion).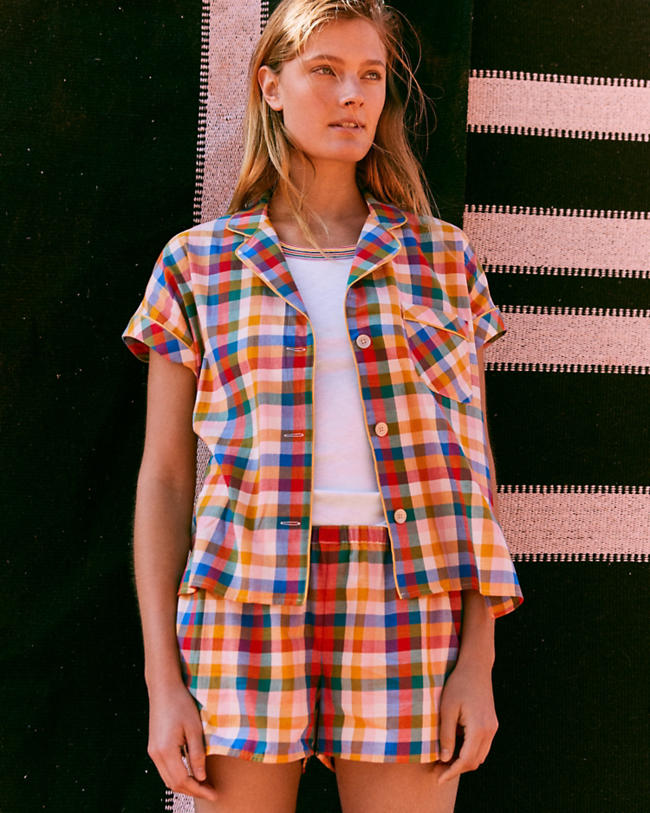 RULE #3:

DON'T GET DRESSED AT ALL

That's right. Stay in pj's for the day. When they're this good, why would you change? We particularly like the idea of layering a ringer tee underneath—especially one that picks up the pajamas' colors at the collar. Not feeling so bold? Ease in and try wearing the top with jeans.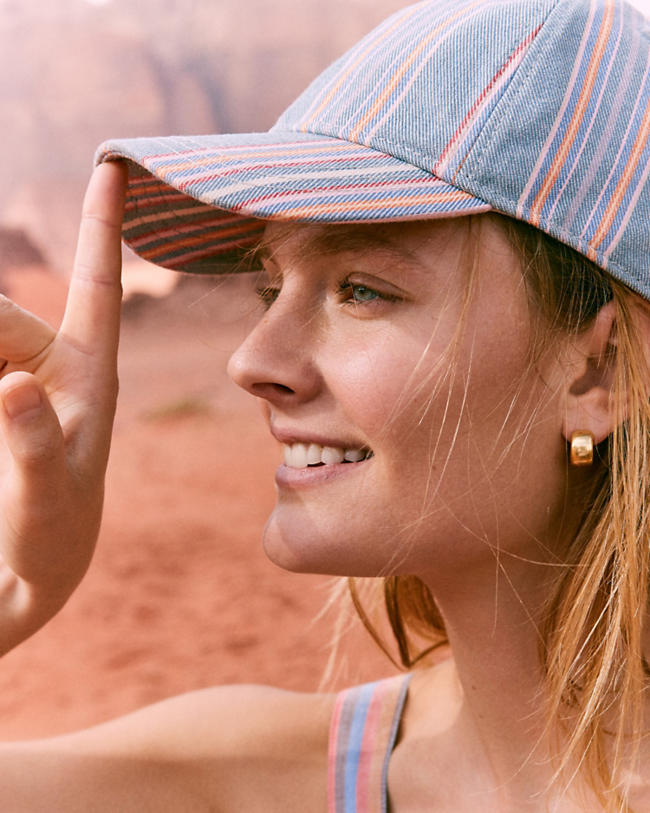 RULE #4:

GET CAP-HAPPY

Invoke your inner camp counselor/little leaguer/incognito celebrity with a baseball cap. Not only will it keep your face safe from UV rays (we recommend adding SPF too), but it's another fun way to play with color and pattern—like these cool faded stripes.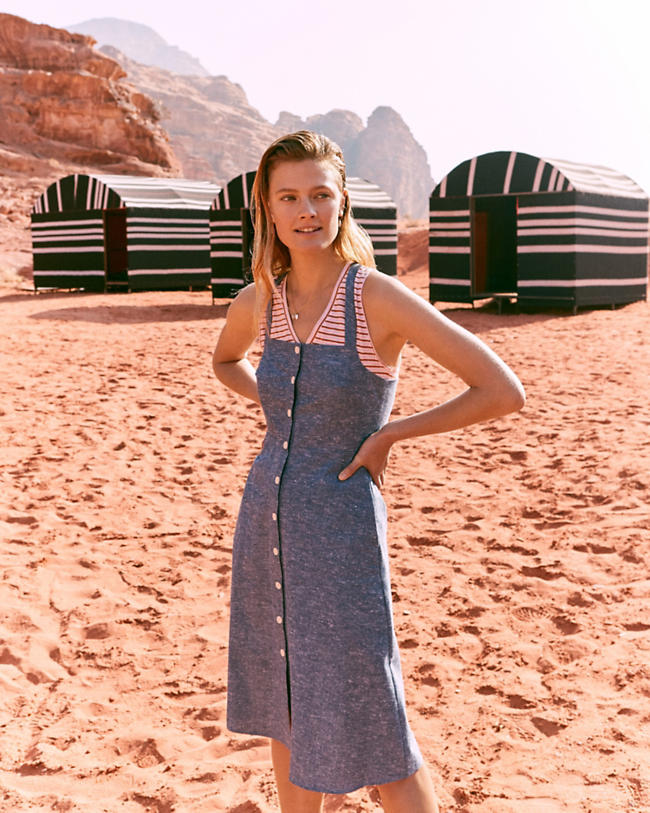 RULE #5:

PLAY OVER-UNDER

Let the layering experiments begin. Right now, we're into casual-ing up a midi dress with a patterned tank. Pairing two contrasting necklines, like this straight-across-meets-deep-V situation, adds just the right amount of unexpectedness.

Rule #6? Head to our new arrivals and shop.