5 Rules to dress by this Spring
Posted on Jun 6, 2018
Ahhh—spring is finally, finally, finally here and, yup, that means a fresh batch of rules to dress by are too. We promise these are the fun kind of rules that are easy to adapt to your own style—think of 'em more like helpful suggestions (except for #3, that one's a must). Keep reading for accessory inspo, color story ideas and more springy styling tips that'll have you doing the whole new season/new wardrobe thing right.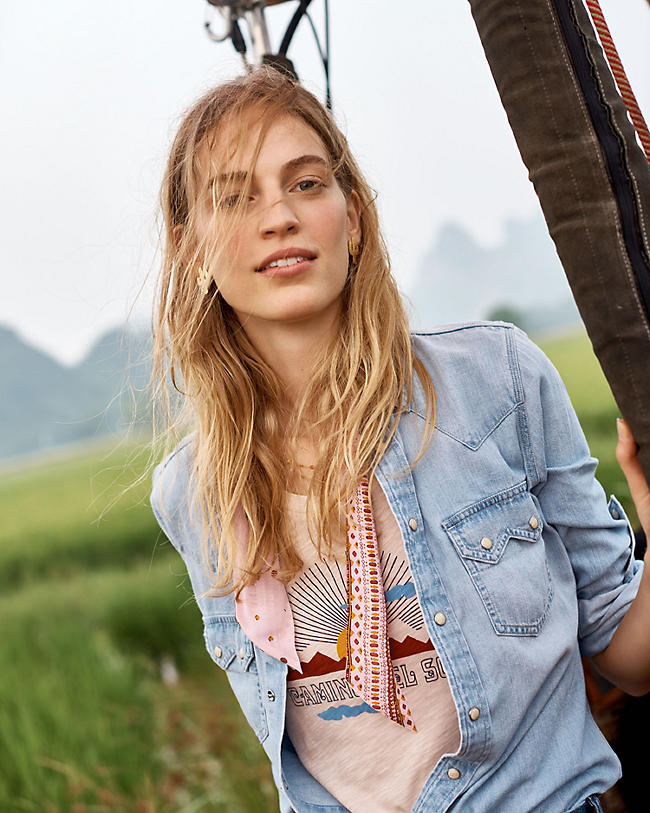 RULE #1
GET DETAIL-ORIENTED
Sometimes the outfits that take a liiittle extra thought end up looking the most effortless. Whether it's an undone, tucked-in button-down, a bandana worn loosely around the neck or subtle statement earrings, it's those small details that make a big difference.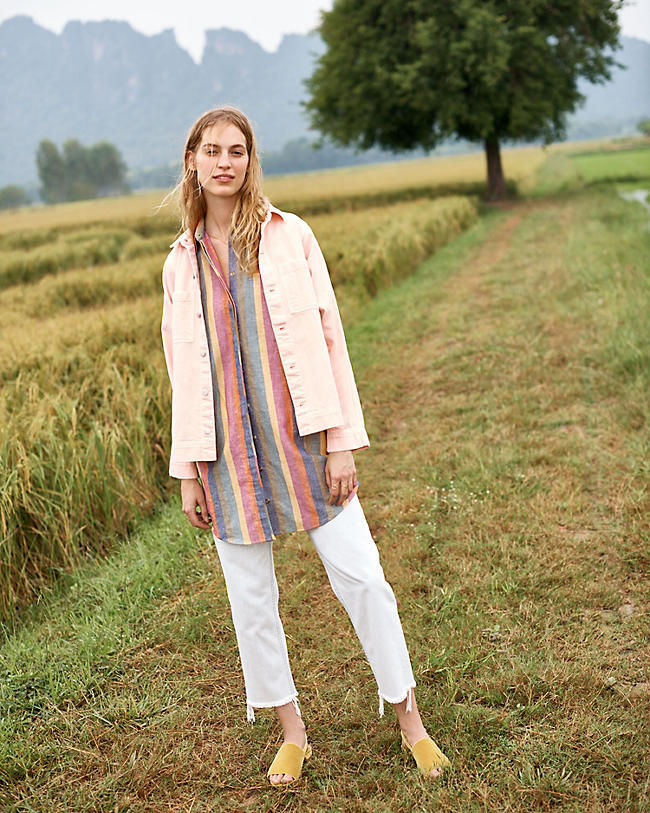 RULE #2
BLOW IT OUT OF PROPORTION
In short, this rule is all about forgetting the rules. We love playing with proportions in unexpected ways. A shirtdress worn tunic-style over skinny jeans then topped off with an oversized jacket? Just one way to shift your shapes.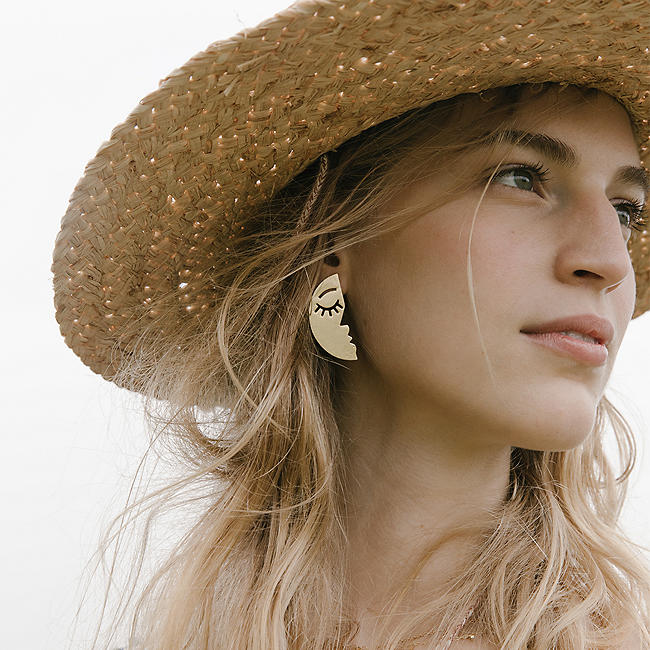 RULE #3
FACE THE FACTS
You're gonna need an accessory with a face on it. Maybe even several. Playful touches and abstract accents really add that extra dose of personality. Might we suggest these earrings or a winking cuff bracelet to start?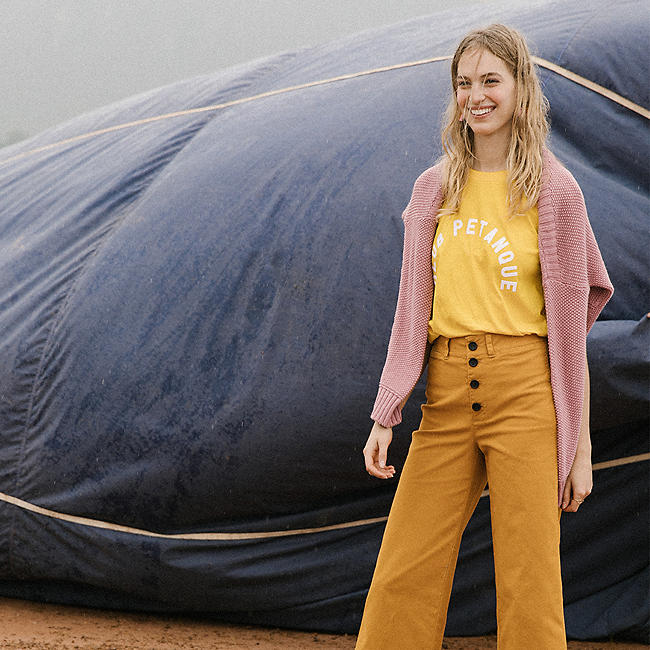 RULE #4
FIND "YOUR COLOR"
Once you find the hue that works best for you, go all out and wear it from head to toe—a monochrome look always feels intentional and special. (If you couldn't tell, right now we're into marigold.)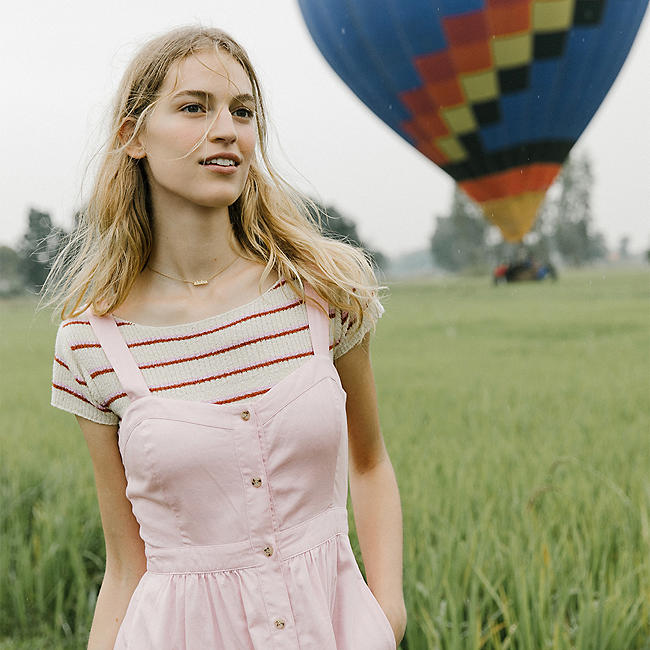 RULE #5
HATE THE GAME, NOT THE LAYER
Just 'cause it's spring doesn't mean you can't maintain your layering game—a striped tee works well under pretty much anything. Plus, it's a fail-safe strategy for tomboy-ing up a sweet sundress.
Ready to take these spring rules for a spin? Shop our newest arrivals here.