5 RULES TO DRESS BY THIS SUMMER
Posted on May 16, 2019
Summer officially starts on June 21, friends. What're you wearing to the first ice cream run or beach hang of the season? We have five outfit ideas we're feeling lately, so peruse and try 'em out at your leisure. (It's summer. No pressure.)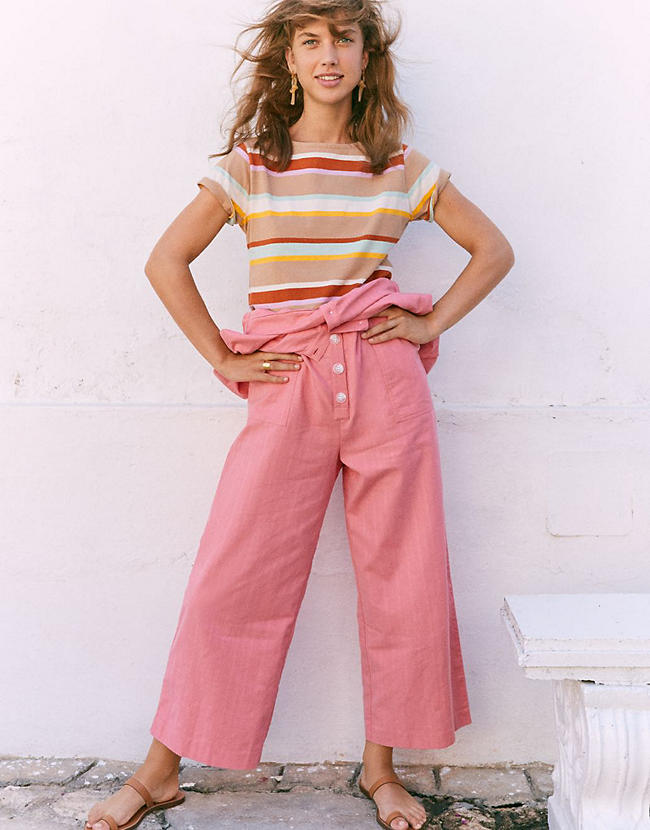 RULE #1:

TIE THE KNOT

Gotta love a style hack that takes five seconds flat. If you wanna switch up your usual jumpsuit look, unbutton the top half and tie it at the waist. You can show off whatever cool tee you've got going on underneath, plus cover back up easily. Options.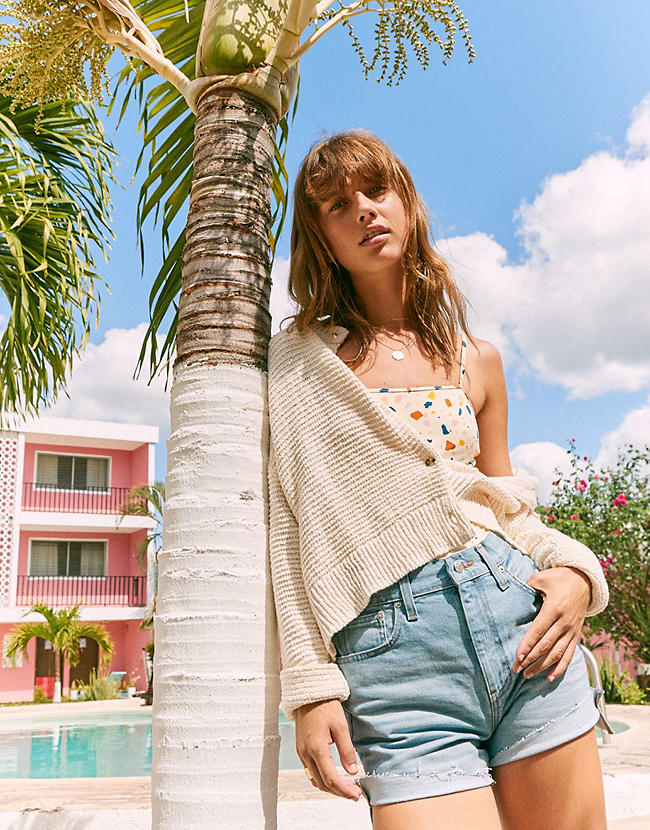 RULE #2:

SUIT UP

Sneaky swimwear. We're all about it. Wear your favorite one-piece bathing suit like a tank with cutoffs and a breezy sweater. You'll look put-together and be prepared should a pool-hopping mood strike.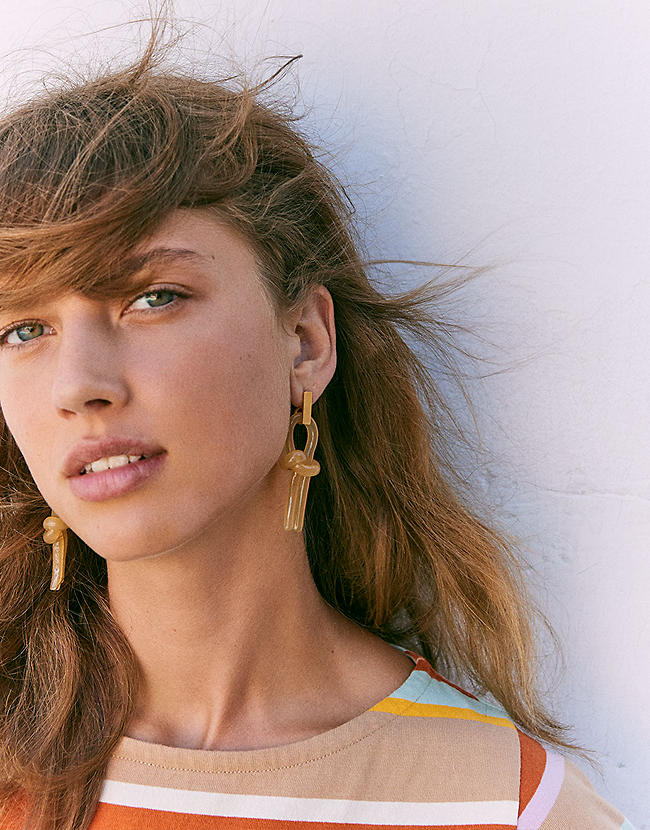 RULE #3:

GET ROPED IN

Embrace those nautical vibes without going overboard. The key is to start small with accessories—this lightweight acrylic pair inspired by a sailor's knot does the trick.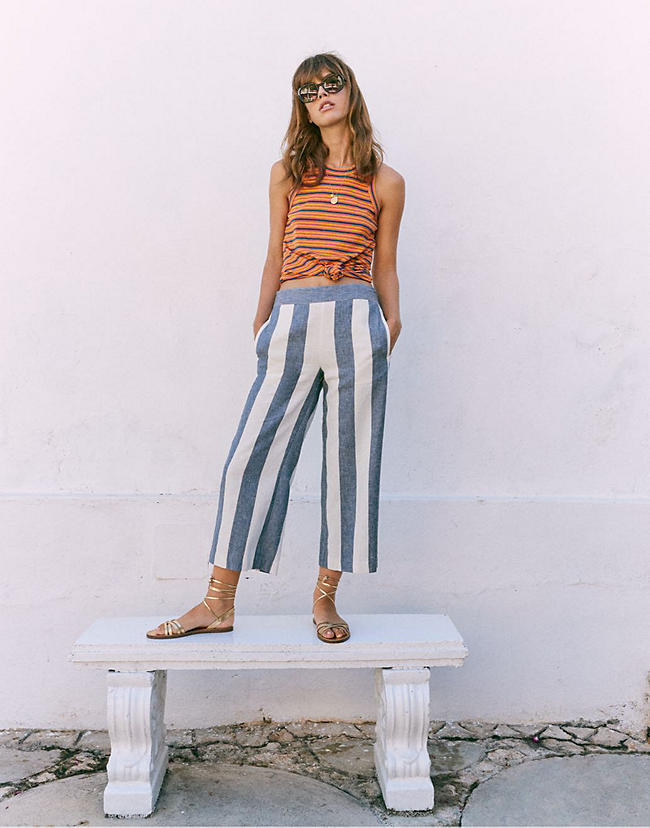 RULE #4:

SHOW YOUR STRIPES

The pattern so nice you should definitely wear it twice. We recommend playing with thin horizontal lines on top and wide vertical stripes on bottom. Go ahead, give a few new combos a try.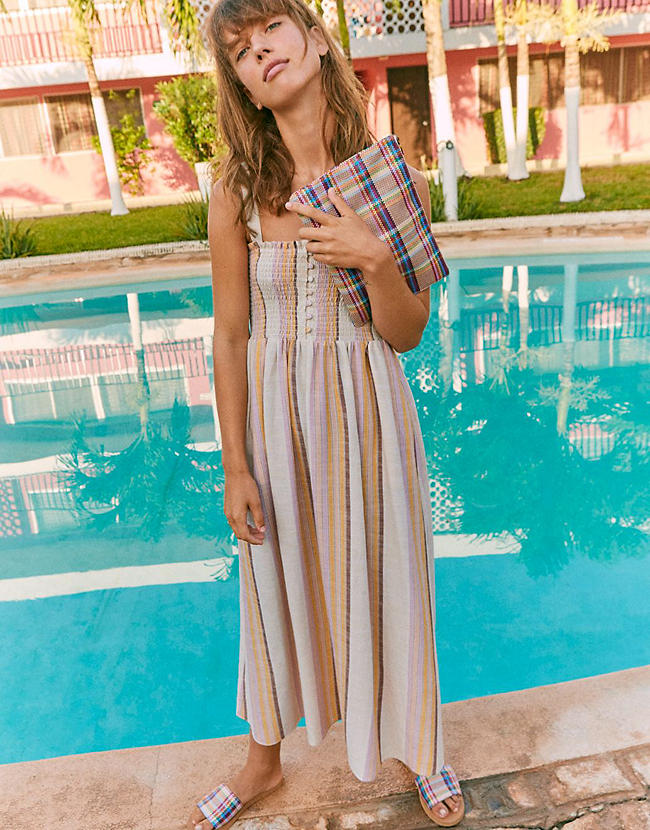 RULE #5:

PLAY MATCHMAKER

The idea of matching your shoes with your bag becomes less fussy when there's low-key plaid involved. We love this print so much we had to make it in pool slides and a night-out-ready clutch.

Time to put these tips to use. Shop all our newest arrivals now.