Better Than The Basics: Upgraded Essentials You Need For 2018
Posted on Jun 18, 2018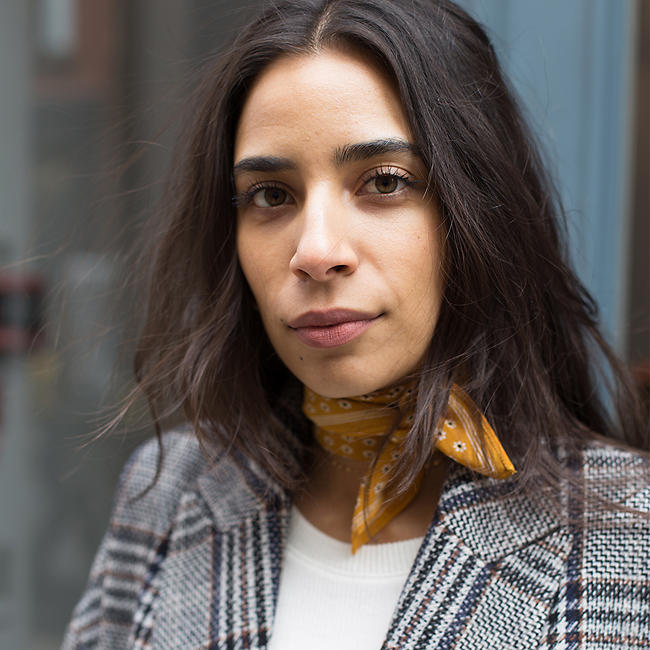 A new year calls for starting fresh, setting resolutions (that you're really, really gonna keep this time) and, of course, trying new takes on old faves. We're all about taking basics up a notch, so here's our roundup of some next-level staples that we're already reaching for on the regular.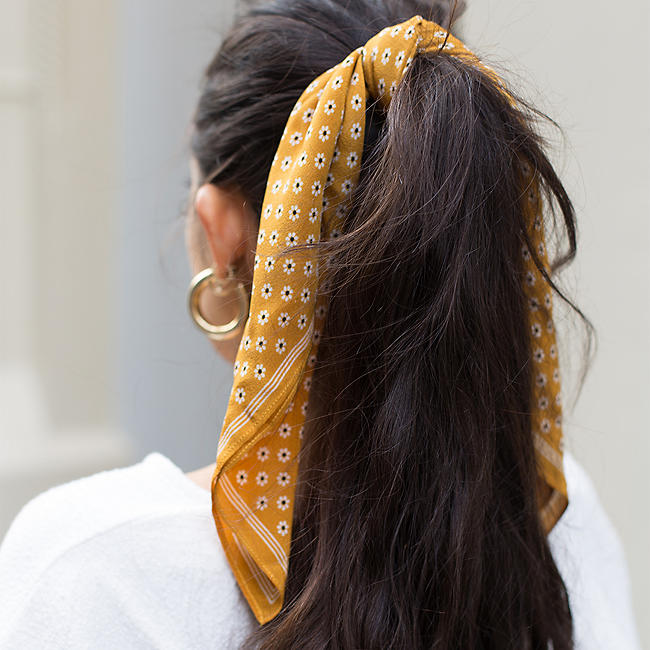 A SILK BANDANA
IN AN UNEXPECTED COLOR
We believe you can never have too many bandanas. But consider straying from classic colors (red, blue, white) and attempting a more interesting hue like marigold or violet. Bonus points for wearing it in a way you haven't tried yet, like tied loosely in your hair.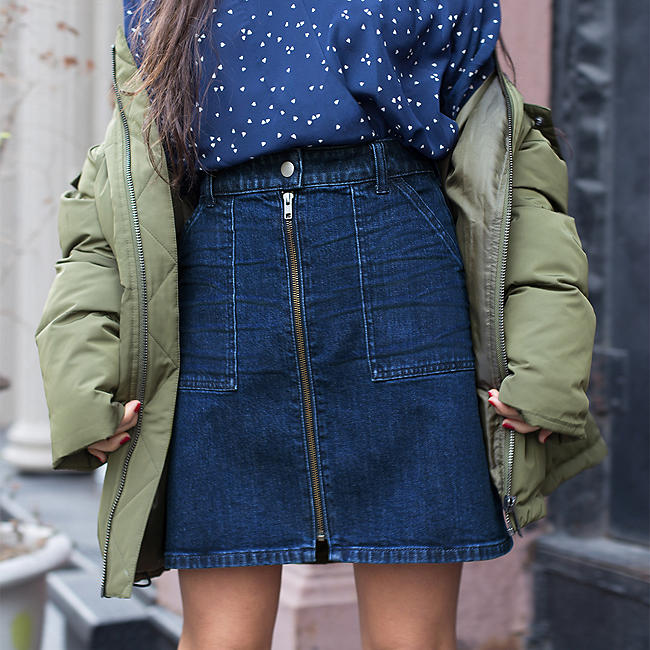 A DENIM SKIRT
WITH EXTRA SPECIAL DETAILS
Cool patch pockets and a zip all the way down the middle give this denim skirt '70s style vibes. In other words, it's worlds away from the cutoff mini you were rocking in middle school. Plus, it works with everything from an oversized puffer to a drapey silk top.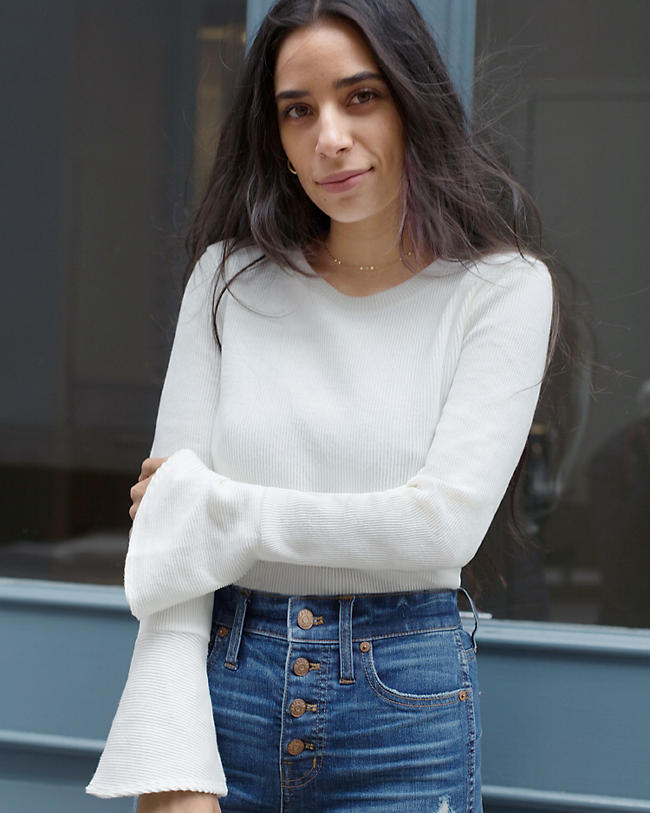 A WHITE TEE
PLUS FANCY SLEEVES
Nothing's more iconic than a white T-shirt and jeans combo, which makes it a perfect candidate for a slight style tweak. Subtle bell sleeves on this ribbed top add just the right amount of visual interest—the kind that makes an outfit worth a second (or third) glance.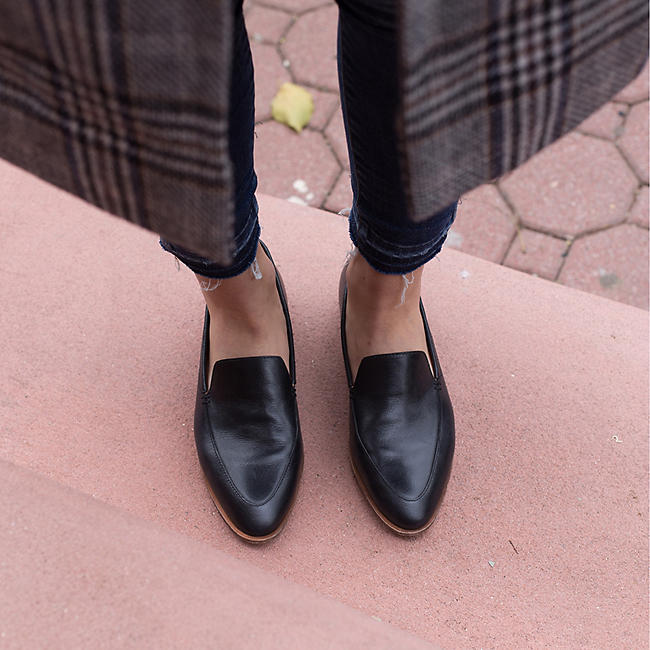 WEAR-EVERY-DAY SHOES
IN A NEW SHAPE
Time to reevaluate your go-to shoe situation. We're partial to our latest iteration of the timeless loafer. This one's extra special because of its streamlined design and sleek new shape.
Check out our new arrivals to keep this outfit inspo flowing.
P.S. Shout out to lady we love Bianca for her A+ modeling skills—check out our Q&A with the editor-slash-artist here.