HOW TO: ELEVATE YOUR ESSENTIALS, WITH FASHION EDITOR ANNIE GEORGIA GREENBERG
Posted on Jun 17, 2019
We're all about the kinds of pieces you'll want to wear again, and again…and again. But what if your go-to looks feel less than fresh? Refinery29's Annie Georgia Greenberg to the rescue. We tapped the style expert for outfit ideas incorporating three wardrobe nonnegotiables: classic jeans, the white tee and a striped button-down.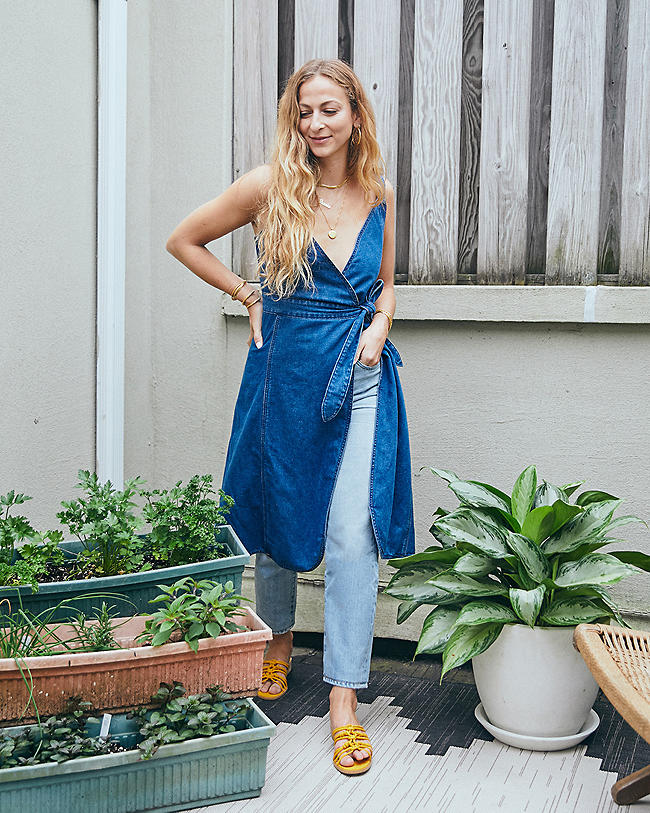 CLASSIC JEANS
"It's not every day you reinvent the denim wheel. But, by going for a dress over jeans, you may just accomplish the unimaginable. Mix and match washes and add some pops of color to take your already amazing look to the next level."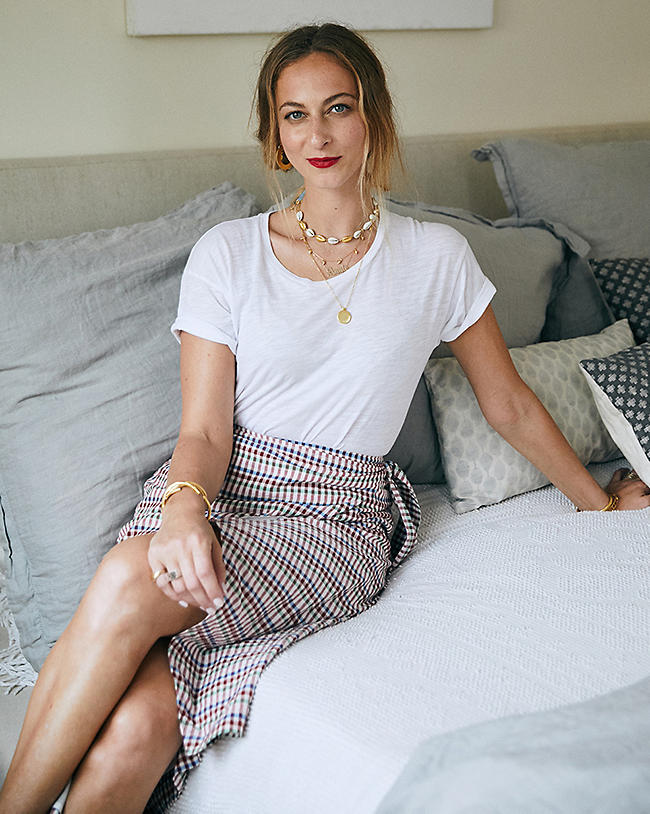 THE WHITE TEE
"There's no one way to wear a white tee, but I definitely have my favorites—like with a feminine printed skirt. Don't forget to cuff the sleeves and go big on accessories for extra polish."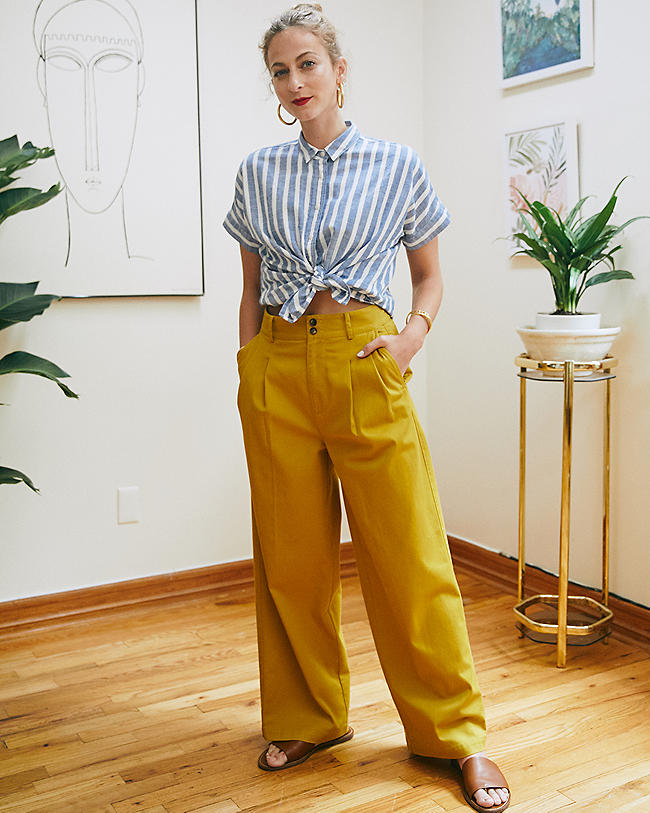 THE BUTTON-DOWN
"Button-downs aren't just for cubicles. Wear yours from work well into the weekend by playing around with the buttons and ties. I like to knot the bottom, leave it buttoned up on top and pair with masculine trousers. Voilà, an outfit you can wear Monday through Sunday."
Thanks, Annie. Want even more inspo? Our new arrivals can help with that.
shop the looks