How To: Style Sneakers (with More Than Just Sweats)
Posted on Oct 15, 2018
We're not shy about our love for sneaks, by any means. But wearing 'em all day every day could lead to unintentional I-just-got-back-from-the-gym vibes (not that there's anything wrong with comfy clothes). Take your sneaker-based outfits to the next level with these easy styling tips—no sweatpants involved.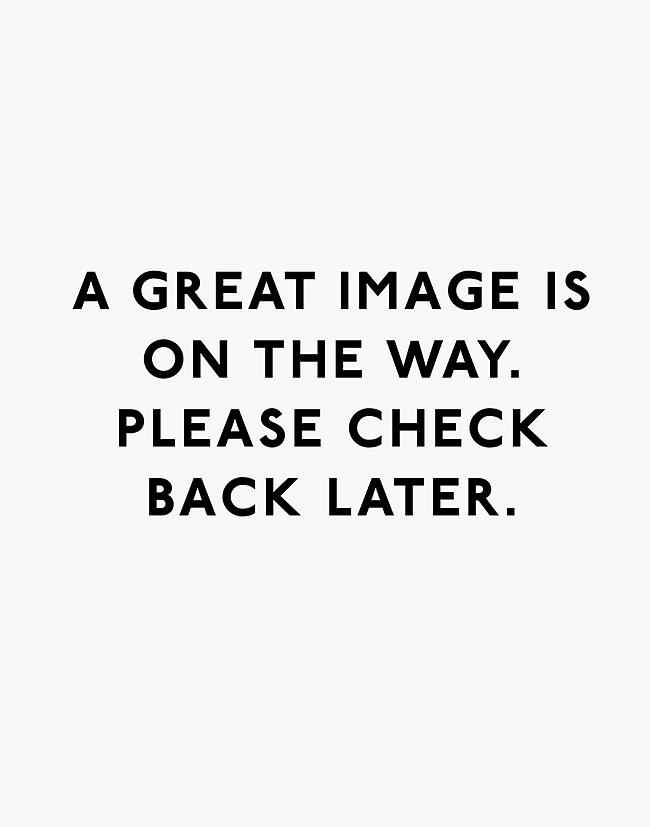 PLAY WITH PATTERN
Got stripes on your sneaks, à la classic Adidas? Mirror them with a striped tee dress. Choose supporting pieces (a bomber jacket, scrunched-up socks) in the same color family and prepare to look put-together without a hint of trying too hard.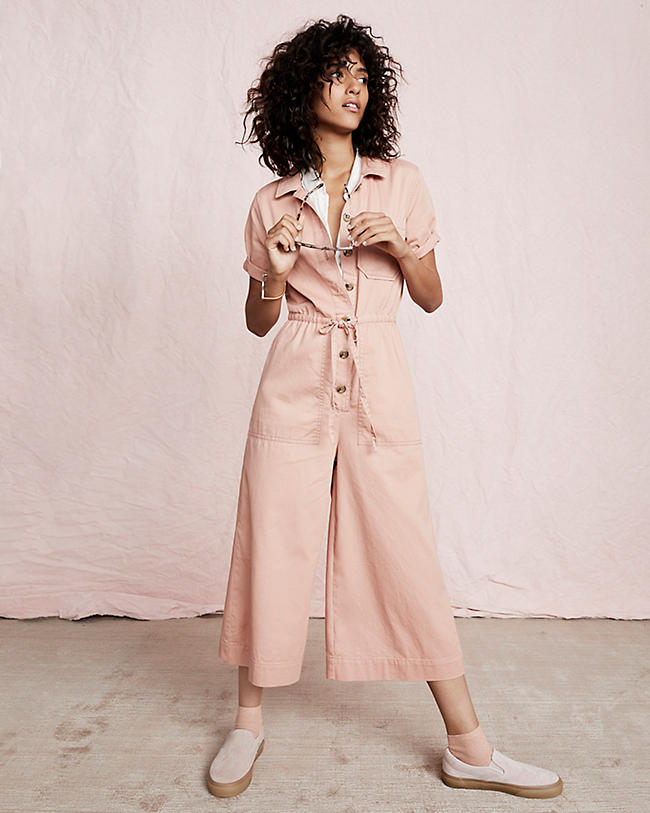 GO MONOCHROME
If you're looking for an elevated option, this is it. A jumpsuit in a solid color makes the whole monochrome thing effortless—just pair it with understated sneaks in a matching palette. The key to pulling this one off is staying consistent with the color scheme (yep, even your socks count).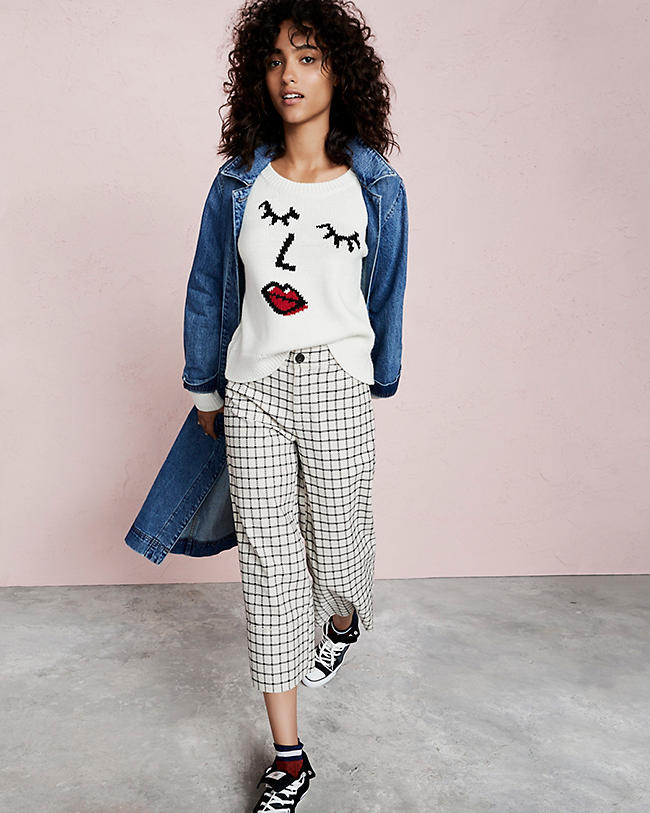 GET GRAPHIC
Start with something eye-catching (hint: our new windowpane pants. Classic black Chucks will keep the look grounded no matter how adventurous you want to get.
Now that you've got some fresh ideas, check out our sneaker shop and let your outfit imagination really run wild.