HOW TO: WEAR STRIPES-ON-STRIPES
Posted on May 21, 2019
Secret's out: We l-o-v-e stripes. So much so that we like to double up on 'em whenever possible. We asked our styling expert Lauren for some fresh ways to try it, and she delivered with two supercute outfits, straight from our summer collection.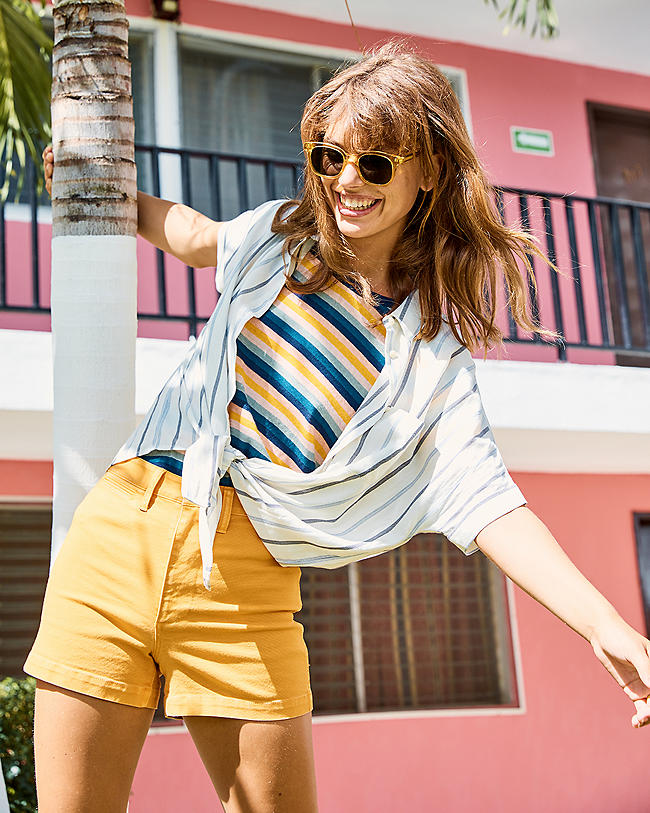 "Don't be afraid to play with proportions and scale to create a unique look," Lauren says. "Mixing horizontal and vertical stripes up top with a more low-key piece on bottom brings more attention to your face."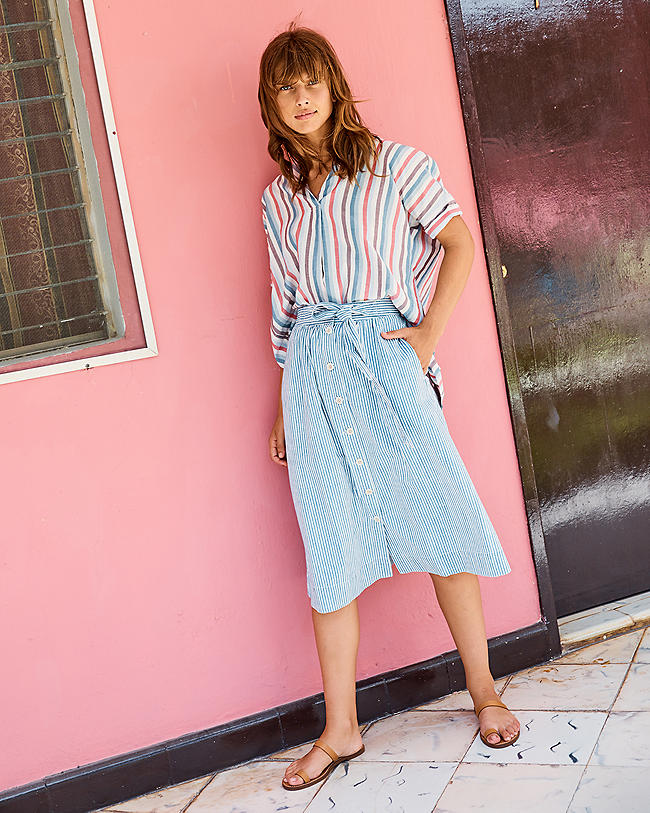 "If you want to do stripes from head to toe, choose one piece that has thinner lines (like this skirt) and pair it with a bolder stripe. The look feels balanced while still being playful. We've got a lot of stripey options to choose from, so experiment and see what works! The most important tip is to have fun."
Thanks, Lauren. Ready to try? Head to our new arrivals and start shopping.