How To: Wear Your Beach Look All Day (And Night) Long
Posted on May 9, 2019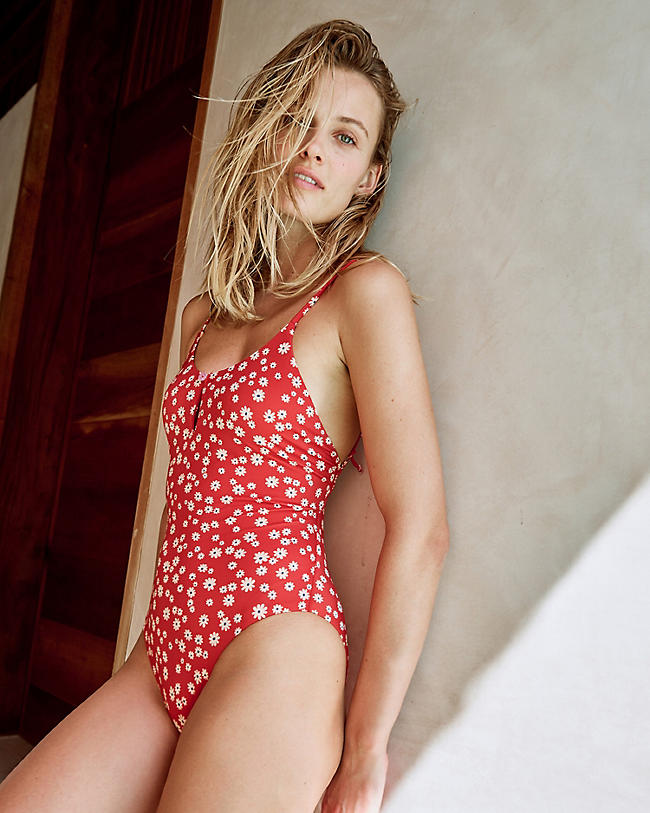 Long summer days call for adaptable outfits. Next time you're planning a beach excursion with a dinner-and-drinks thing afterwards, consider this easy look, brought to you by our styling expert Lauren.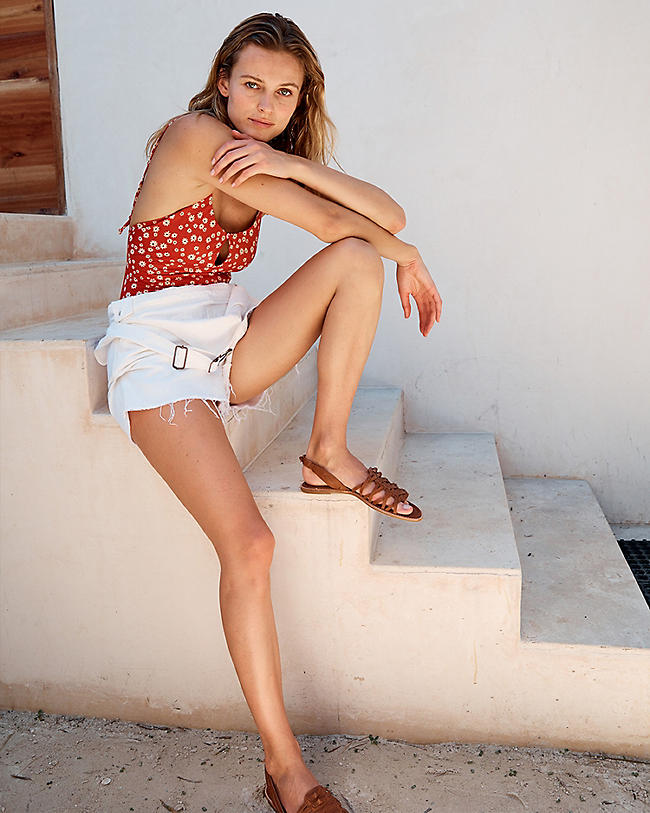 "I wanted to keep the vibe relaxed enough for the beach but cool enough to handle an evening agenda as well," Lauren told us. "Wearing short overalls over your swimsuit is playful and fun. Either a one- or two-piece will work, just make sure you go with something colorful."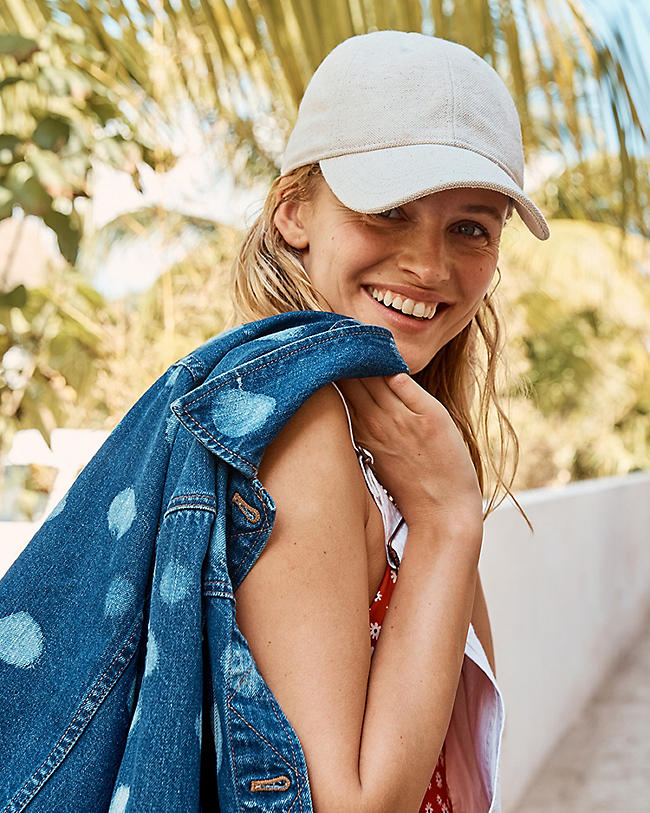 "Bring a denim jacket along—it's a less expected alternative to a beachy cover-up that works whether you're headed to a restaurant or a low-key bonfire." As for accessories? "Add a hat for protection till the sun goes down (plus it'll look cute with your salt-water styled hair)."
Thanks, Lauren. Want more styling tips? Read on, here—plus check out our latest arrivals.