Noticed: Serious Print Commitment
Posted on Jun 7, 2018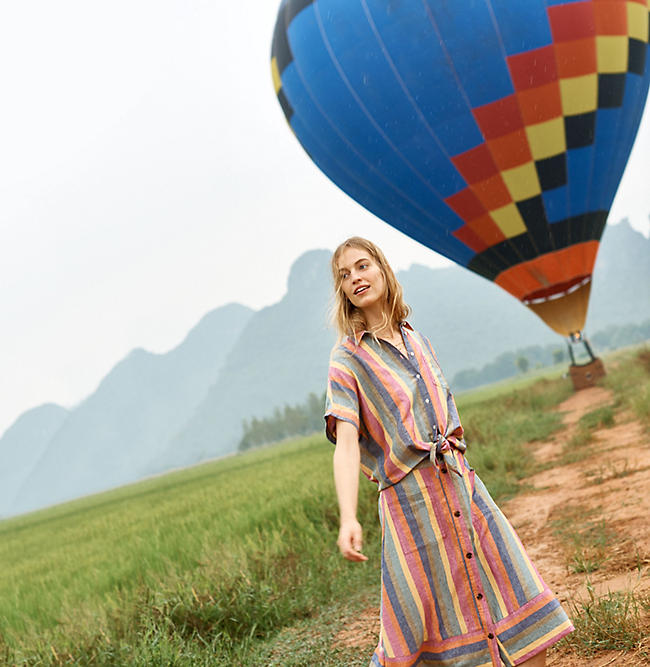 When it comes to getting dressed, we prefer putting in minimal effort (but still getting the maximum impact). In keeping with that philosophy, our latest suggestion is a simple one: Choose a cool, colorful print and wear it from head to toe.
Commitment-phobes need not apply—this style tweak requires a fair amount of follow-through. Yep, we're all about matching sets right now. Sporting the same bold pattern from top to bottom not only lets everyone know that you're unafraid of being noticed, but that you relish it. Think of it as a monochrome look on a whole new level. Plus, this approach means one less piece of the outfit puzzle to think about—similar to the ease of throwing on a dress or a jumpsuit, yet a bit more unexpected.
The spark behind our current one-print obsession are these new rainbow striped styles, but the sentiment prevails no matter which pattern you choose. As for accessories, we recommend going minimal—a couple layered necklaces or a single cuff—and letting your favorite print be the star. Oh, and one more tip? Prepare for lots of compliments.
Loving the rainbow-on-rainbow vibe? Shop both pieces and more warm-weather-ready styles from our spring collection here.