She Wore/He Wore: Men's Button-Down Shirt Edition
Posted on Apr 17, 2019
Sharing really is caring—and clothes are no exception. We're into the idea of doubling your wardrobe selection by borrowing from a partner/friend/roommate/whomever, so our styling expert Lauren built outfits around the same men's button-down for real-life couple Gigi Ringel and Jo Loewenthal. Let the closet raiding commence.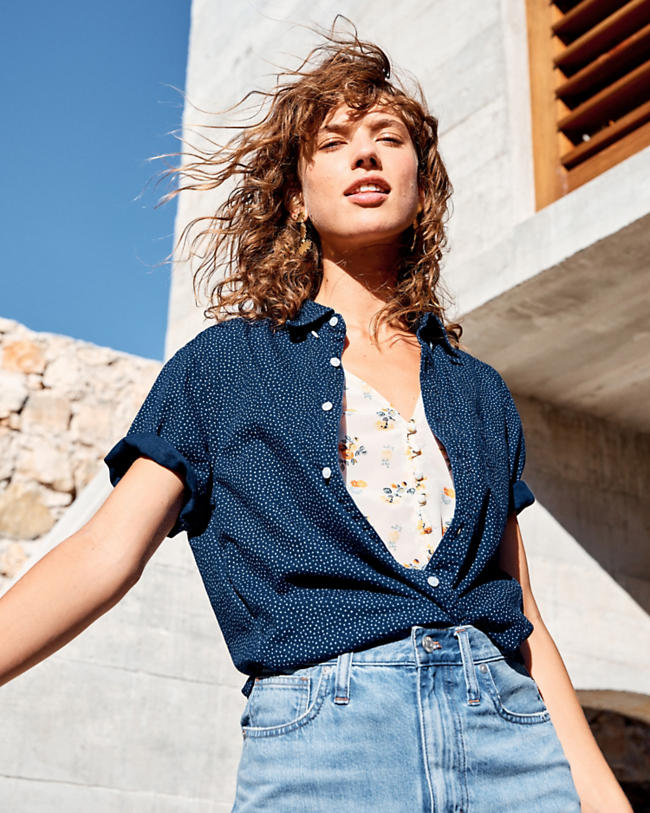 "For Gigi, I wanted to show interest at the waist by knotting the button-down at the front," Lauren told us. "Oh, and roll those cuffs to make it feel more your own." As for the rest of the look? "I went with a feminine floral top underneath because it's playful and denim on bottom because, of course."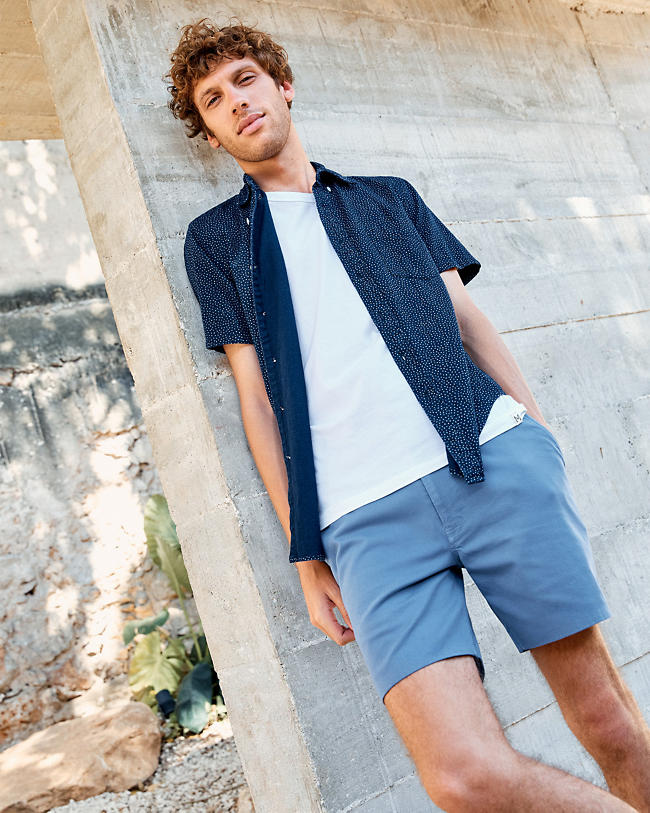 "I kept the look super relaxed for Jo, leaving the shirt unbuttoned over a classic white tee. Aside from being comfy and easy, the ocean-y blue chinos vibe well with the darker navy on top."
Thanks, Lauren. Looking for more styling tips? Read on, right here.