Summer Denim, 3 Ways
Posted on Apr 23, 2019
Denim is definitely a year-round kind of thing for us. If you're looking for cool new ways to wear it when the weather heats up, we've got plenty of options for showing our favorite fabric unconditional (even unairconditioned!) love.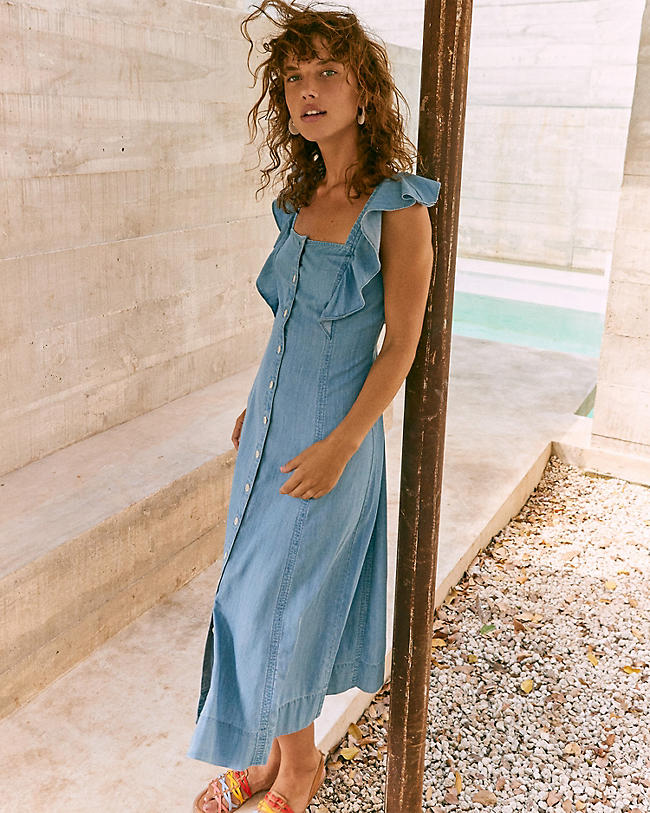 1: DRESS TO IMPRESS
Not feeling jeans on an extra-hot day? Turn to something breezier, like a lightweight denim maxi dress (preferably with fun ruffles at the shoulders). It's easy to amp up with heels and layered accessories but also looks cute and low-key with a flat sandal and beachy hair.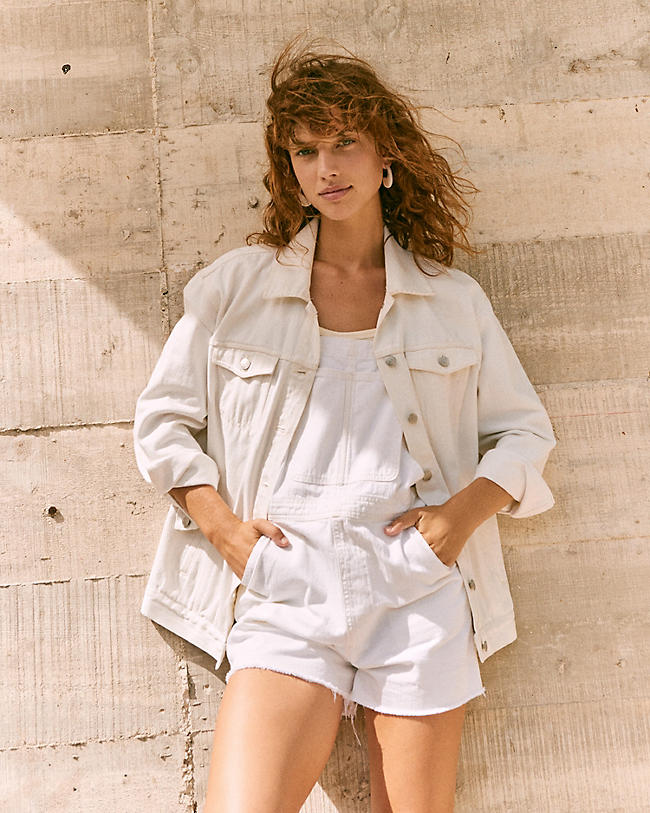 2: TAKE THE SHORTCUT
Overalls might feel a little much, but what about a fresh pair of short overalls in bright white? Ahhh, now we're talking. Layer over and under in similar tones for a magical monochromatic moment.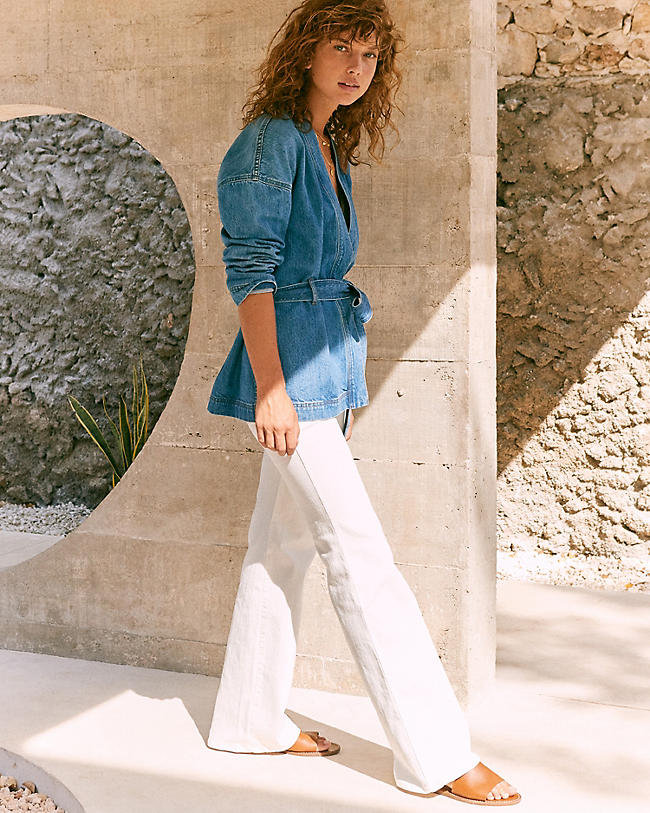 3: ADJUST YOUR TONE
Go from true indigo on top to a crisp white on bottom for an unexpected denim-on-denim look. We especially love how the cinched waist of this jacket and the flared leg of these jeans play with proportions.
Get it while it's hot. Shop all our favorite summer denim right here.