Team Madewell's 2019 Style Resolutions
Posted on Dec 19, 2018
New year, new [insert whatever it is you're hoping to improve in 2019]. Here at Madewell HQ, we're focused on starting fresh closet-wise. We hit up a few members of our team and talked about outfit resolutions they're excited to try, from an all-day pj party to next-level denim—then our styling experts brought 'em all to life.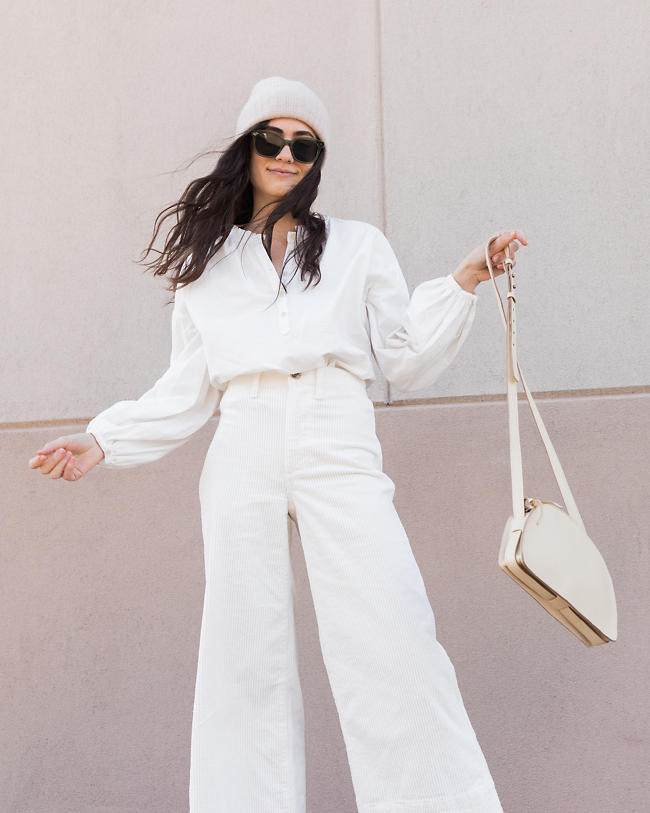 SAGE, MERCH MASTER
USUAL STYLE:
Vintage tomboy with a feminine twist. I like to keep it classic and supereasy.
NEW RESOLUTION:
To incorporate more white pieces into my wardrobe. The whole monochromatic thing is a little out of my comfort zone, but I like that it still has that easy-to-style factor—everything matches!
THE VERDICT:
I tend to wear dark colors when it's cold outside so I found it really refreshing to wear all white this time of year. I'm officially convinced it's seasonless!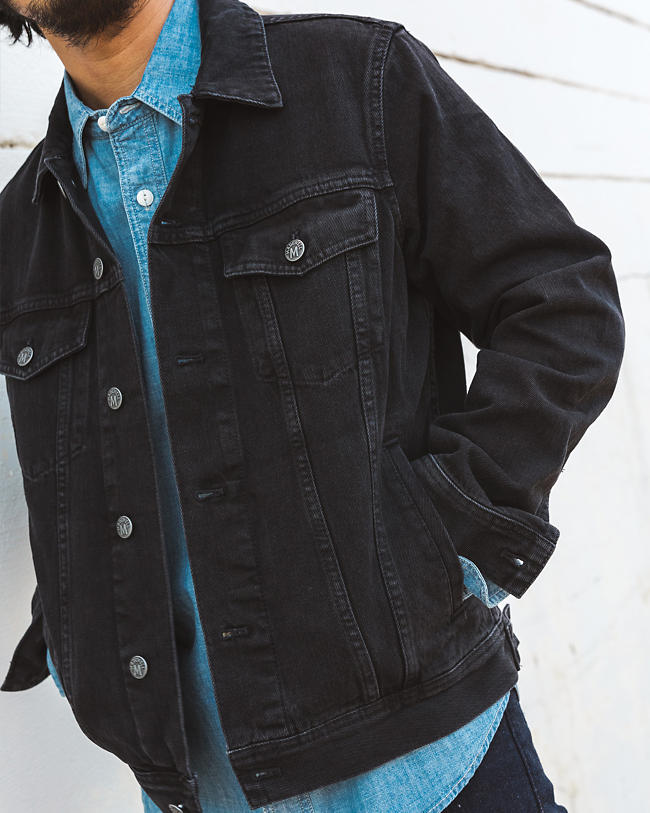 TUAN, HAIRSTYLING WHIZ
USUAL STYLE:
Very minimal—you'll typically find me in black.
NEW RESOLUTION:
To wear more denim, period. Denim-on-denim in particular would introduce another layer to my style.
THE VERDICT:
It felt different for sure, but I liked it! It may seem simple, but this look was adventurous for me. I'll definitely do the double-denim thing again.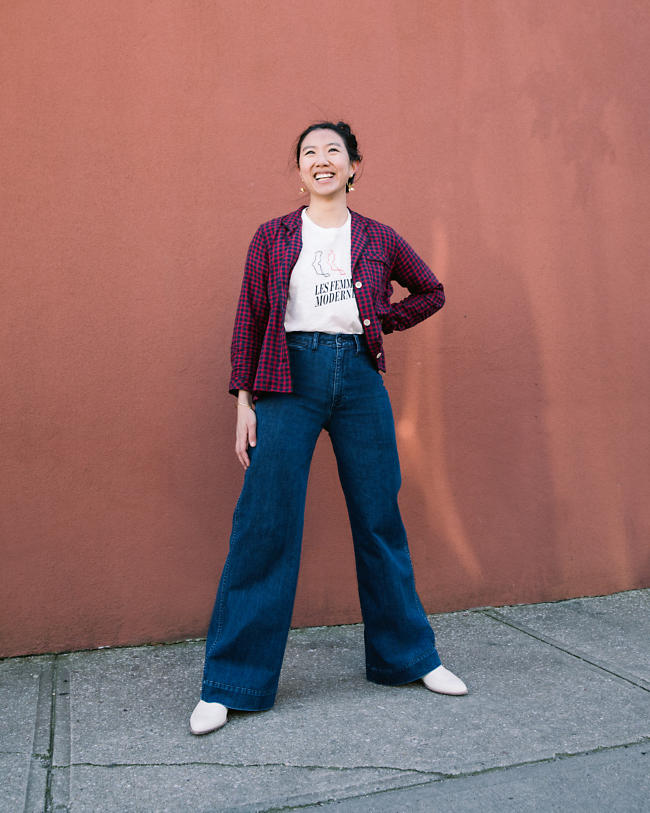 JACKIE, GRAPHIC DESIGN GURU
USUAL STYLE:
Something like, what if Mulan lived in the '90s and moonlighted as a car mechanic?
NEW RESOLUTION:
To take the pj party outside and sneak sleepwear into my outfits. I am a happier and better person when dressed for comfort!
THE VERDICT:
Mission accomplished—I was very comfortable. And knowing I can stay in my jammies for the day makes waking up a little easier.
Here's to trying new things in 2019. Feeling inspired? Check out our newest arrivals now.