Fernanda's 5-Ingredient Pineapple Guacamole
Posted on Aug 14, 2018
The last place we want to be on a steamy summer weekend is in front of a hot stove, but a girl's gotta eat and, if she's lucky, maybe entertain a few friends. We paid a visit to our foodie friend Fernanda de la Puente and sampled her crowd-pleasing cool-down summer snack.
What's in this guacamole?
As far as snacks go, this guacamole is the ultimate. Avocado is so creamy and satiating that you're less likely to have cravings afterward. Plus, the sweetness of the pineapple is balanced by the onions. I serve it with jicama chips—they're super easy to make, and the textures pair so well.
What's the Fernanda way to unwind after a busy weekday?
Put the phone away, really. Turn off the lights an hour before bed. We are really a reflection of what's going on inside us, and that means giving the body time to chill.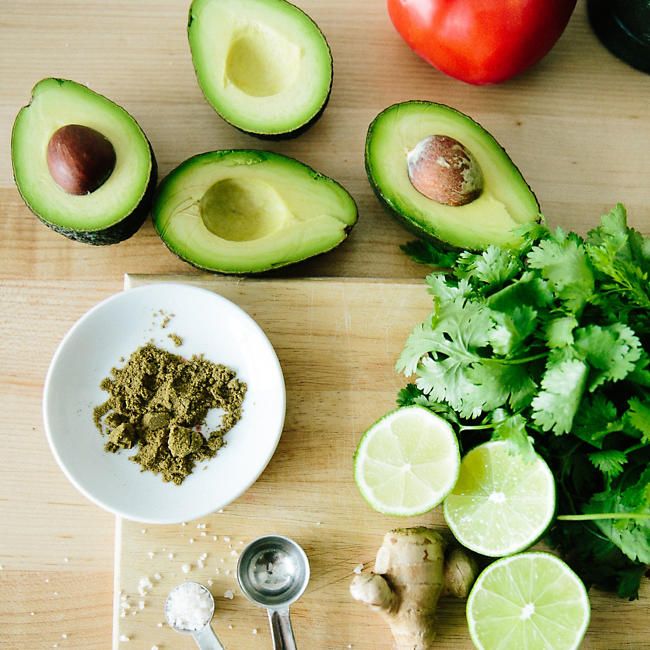 FERNANDA'S PINEAPPLE GUACAMOLE
Ingredients:
2 very ripe avocados
1 Roma tomato, chopped
1 handful of fresh cilantro, minced
½ red onion, chopped
½ pineapple, chopped
Extras: salt, cumin, grated ginger and lime juice to taste
Directions:
In a large bowl, mash the avocado with a fork. Add the tomato, onion, pineapple and cilantro one at a time and mix well. Sprinkle in salt, cumin and lime juice to taste.
FERNANDA'S JICAMA CHIPS
Ingredients:
1 jicama, peeled and sliced paper thin
Olive oil, lightly drizzled Salt to taste
Directions:
Spread the jicama slices evenly on a greased baking sheet and coat with olive oil and salt. Bake for 25 minutes at 425° F.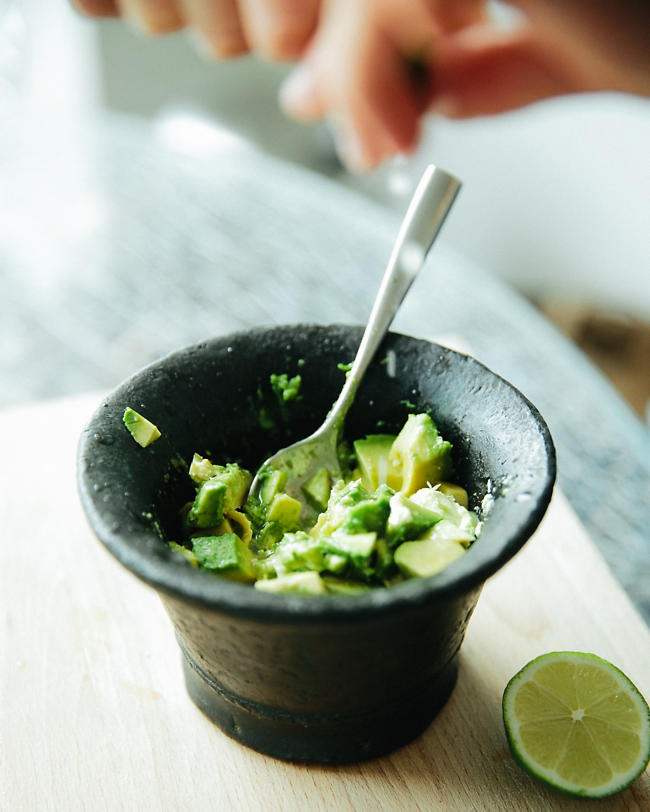 See Fernanda's 5-ingredient chia smoothie recipe here.