Do Well: Empowering Makers In Collaboration With Nest
Posted on Mar 20, 2019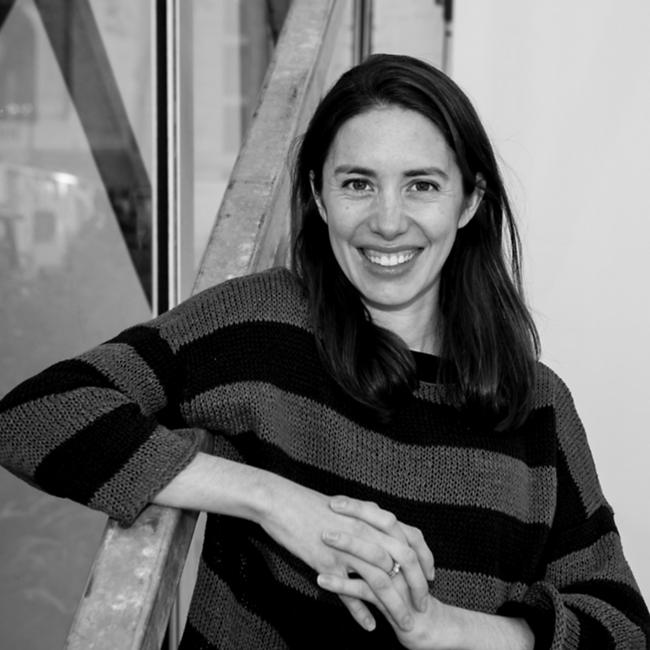 We're so proud to be launching the Hometown Heroes Collective, an effort that takes the original Hometown Heroes program (which aims to spread the word about our favorite makers across the country) to a whole new level. Part of why we're able to give the program an upgrade is our partnership with Nest, a nonprofit organization focused on supporting craftspeople to generate workforce inclusivity. Together, we'll select makers to join our Collective, sell their goods on our site and give the makers all kinds of cool benefits. In celebration, we spoke with Rebecca van Bergen, the founder and executive director at Nest, and asked her to share more about how their work is changing the handcraft sector for the better.
Tell us what first sparked the idea to create Nest.
The connection between women and crafts struck me at a young age, watching my grandmother sew using skills passed down from her own mother. As women, we've had to work to earn a role in society that should've been given to us naturally, and I see how crafting has been an outlet for expressing ourselves. It's meditative when performed independently, but also has a social aspect that brings women together—gathering to both make and talk, exchanging ideas and building sisterhood.
My dream for Nest began with a drive to correct the gender imbalance and ensure economic inclusivity for women, even those who are the most hidden and hard to reach. This vision remains fundamental to Nest's mission today.
Can you break down a few of the main ways that Nest benefits makers?
Crafting is the second largest form of employment for women in emerging economies, and upwards of 300 million people are estimated to work from home. Nest is uniquely reaching these maker businesses with grassroots programs that help entrepreneurs tackle business challenges like design elevation, quality control and financial modeling, as well as through larger solutions that improve the sector as a whole. We aim to upgrade the outdated systems of production, policy and auditing that have stifled the global handworker economy, as well as build new consumer demand and boost overall perceptions of the handmade field.
One of my favorite programs is Nest's Professional Fellowship Program, which we created to bridge the skills and education gap between makers in emerging economies and professionals with the power to share their knowledge. Whether working hand-in-hand with makers via on-site mentorship projects or leveraging technology like Skype and WhatsApp, Nest Professional Fellows are bringing targeted, high-impact consulting to an ever-growing handworker population. We've even worked with your team at Madewell to give back to the maker community through skills-based volunteering. Since we started this program, we've delivered the equivalent of more than $1 million in pro bono consulting, which I find really incredible.
Very impressive! What are you most looking forward to as the organization continues to grow?
Nest envisions a world where handcraft businesses are included in—and have the ability to compete fairly within—the global marketplace. We're working towards an informal labor force that receives fair wages, works in safe conditions and plays a recognized role in the economy. We believe that economic independence builds stronger families, more equitable employment opportunities and greater overall well-being. I'm most excited about how data will play an increasingly fundamental role in identifying problems and opportunities others have overlooked in the handcraft sector and taking an inclusive approach when creating strategies to solve them.
Thanks so much, Rebecca. Looking to learn more about the Hometown Heroes Collective and our partnership with Nest? Read on, here.