IN DEFENSE OF CARGO PANTS
Posted on Oct 3, 2019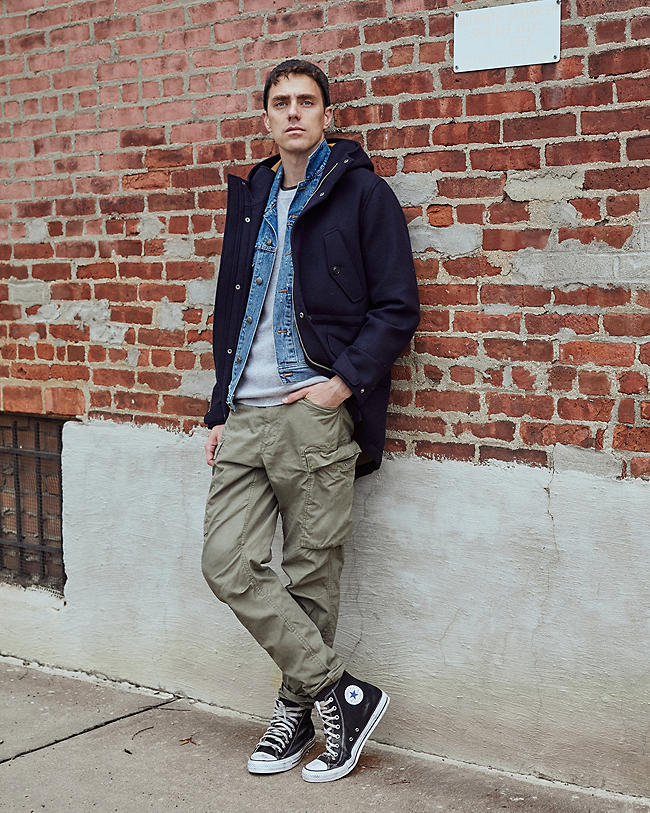 When your landlord is a former MMA fighter, you need a place to keep your keys. Because if you don't have them, guess who has to drop everything and come let you in…with a roundkick to the front door.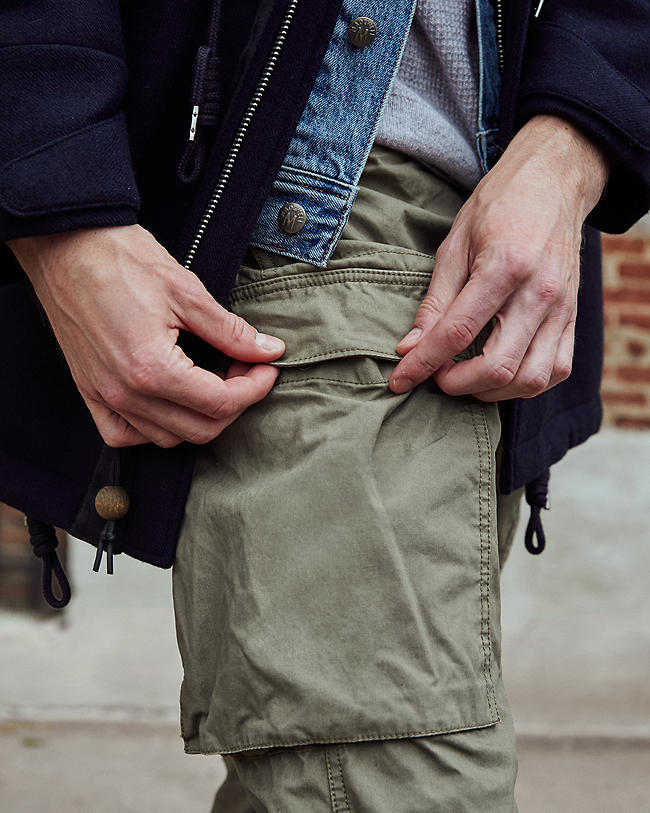 When your 75-pound dog thinks he's two years old (he's pushing seven), you need a place to keep treats, bags, treats, a water bottle and, oh yeah, treats.
When you're a writer, you need a place to keep your little notebook and that pen you stole from a bar—so you can jot down all those half-formed ideas you cop from seedy bathroom graffiti and overheard conversations on your morning subway commute.
A book. A phone. A wallet. A stupid comment. If you're anything like me, you need pockets for your stuff. Cargo pants have six of 'em—at least.
When it comes down to it, I shouldn't even have to defend cargo pants. They're a godsend.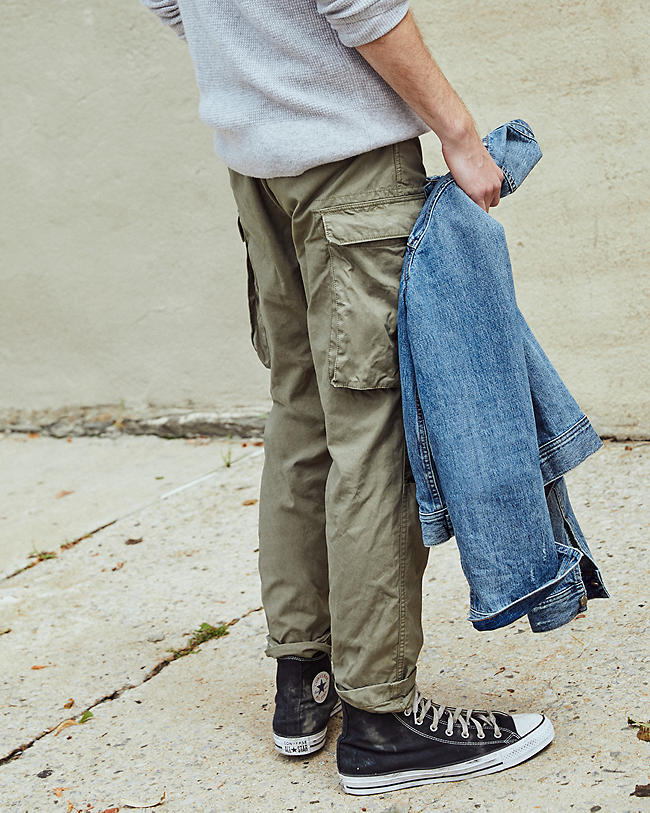 Cargo pants exist at the intersection of form and function: They're versatile and they're stylish—in the fall, I like to wear them with a tee, sweater, jean jacket and sneakers. In the summer, I lose the extra layers. And yet, inexplicably, they're still associated with skaters and dads. The uncool kind.
Kids, these are not your father's cargo pants. They look great, they feel great and, best of all, you don't have to sling a messenger bag over your shoulder like some newspaper delivery boy on his AM route. Or a backpack, which may suggest you're waiting for a big yellow bus to take you back to the eighth grade.
Cargo pants imply you're about to jump out of an airplane and wrestle your dreams to the ground. And everything you need to do it is on your person.
So what are you waiting for? Make the leap.
Yeah—we're pretty sure our cargo pants will make your dreams come true, airplane or no airplane. Shop 'em here.

Evan Allgood is a writer living in Brooklyn.