5 WAYS TO EVERYDAY FLEX IN YOUR EVERYDAY FLEX JEANS
Posted on Aug 6, 2019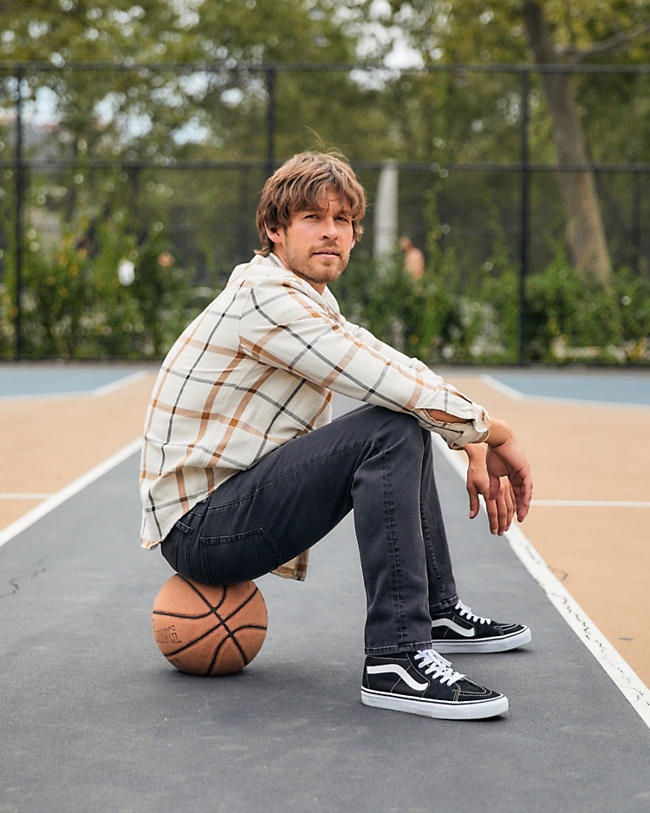 Weird flex? No way. Quite the opposite, actually. Our Everyday Flex jeans are soft, lightweight and extra comfortable—so much so that you might find yourself moving a little more freely, feeling a little more confident and wanting to show the world. It's a phenomenon known as Everyday Flexing—a denim-induced humblebrag, if you will. Here are a few scenarios you could very well find yourself in once you try a pair.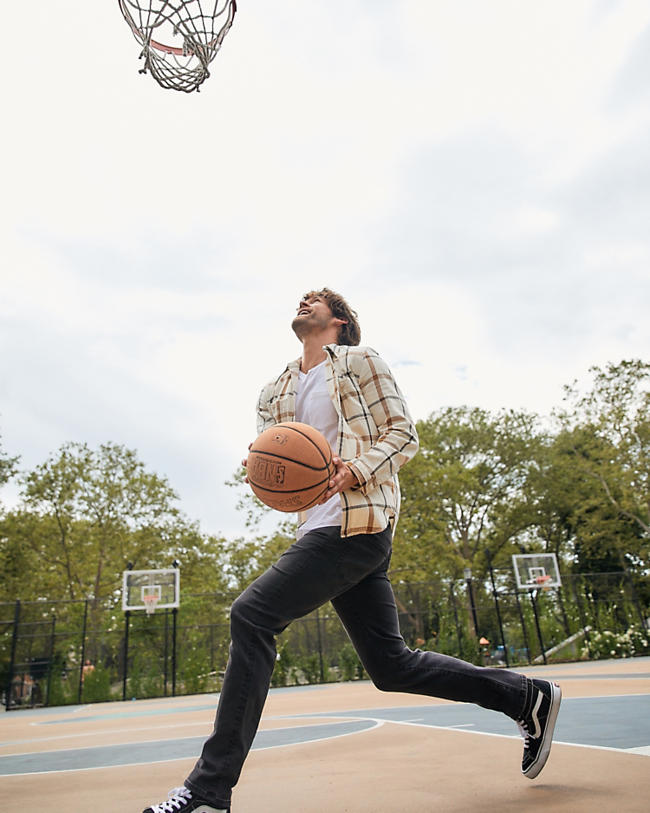 1. Happen upon a pick-up basketball game, join in, win the whole thing.
Wait, when did your jumpshot get so NBA-esque? Couldn't do that in a pair of stiff khakis. Must be the superstretchy denim.
2. Nail the whole sneaking-in-a-nap-at-work thing.
Jeans so soft and comfortable you can just sort of curl up under your desk…pop in your Airpods…activate those ocean sounds and…
3. Discover you're actually really good at dancing.
No, it's not just the happy hour drink specials. You've got the moves. You might've never known if you didn't have that extra range of motion—thanks, lightweight denim.
4. Become a low-key yogi master.
You know, like one of those people who takes Instagram photos doing crazy backbends in public places. All about that s-t-r-e-t-c-h.
5. Be the guy who bikes everywhere but, like, less sweaty.
Lightweight denim saves the day, every time.
Are you ready to Everyday Flex yet? Shop all the styles, plus even more premium denim right here.