Ask The Experts: Our Team Answers Your Summer Styling Questions
Posted on Jun 28, 2018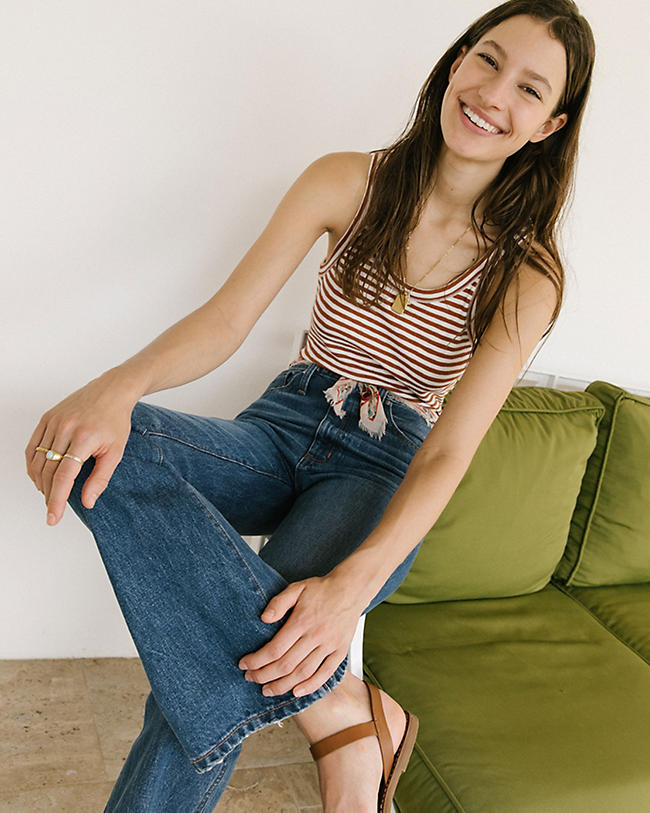 We loved tackling your denim styling questions so much we're back for another round of Q&A, this time with summer in mind. While the sunny season has many perks (open-toe shoes, post-beach naps, general good vibes), it also poses a fair share of outfit conundrums. Don't fret though, our styling team has you covered with everything from what to wear in your icebox of an office to doing the effortless bandana-hair-tie thing.
@life_of_line : What's the best way to style bell bottoms in the summer?
Keep summer flares classic and simple. Wear them with white sneakers and a boxy tee for that retro-cool vibe, or a flat sandal and breezy white blouse for a little French feel.
@ashleymariablacker : How do you find sunglasses that fit your face, especially if you have a narrow bone structure? None of the square, heart-shaped, oval-shaped advice is really useful.
If you have a supernarrow face, avoid large, wide frames. Also, make sure the lenses are narrow horizontally so that the lenses don't hang off the side of your face. Give our Nouvelle Round Sunglasses a shot—they have smaller lenses!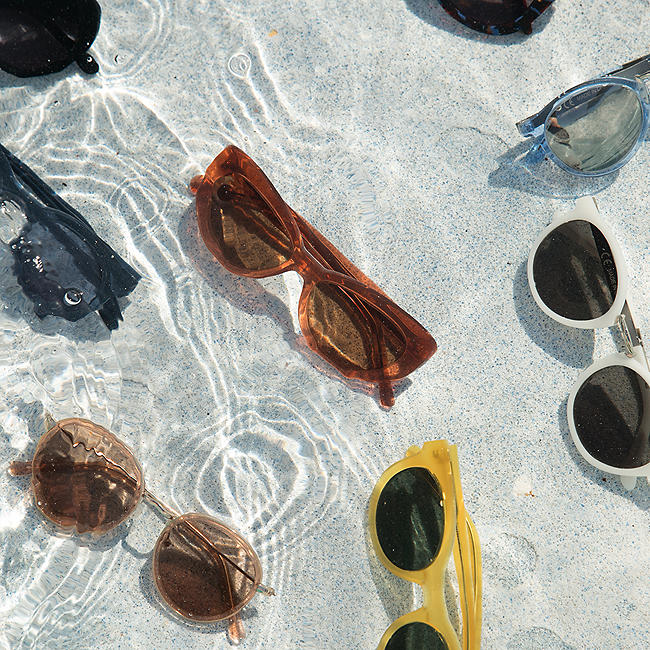 @courtneyfcooper : How do you tie blouses/ tees in a way that doesn't stretch the shirt or look dumb?
If you have a shirt that you'd like to tie, size up so you won't need to pull and stretch (this goes for T-shirts too). We also offer tops that are ready to tie on the fly—just look for any of our styles with tie-front in the name.
@natalie_marie10 : What's the best way to style a wrapped crop shirt, especially for curvier girls?
Curvy girls rejoice, wrap tops love you and are universally flattering. Be sure the top is hitting you right at your natural waist (not any lower). Pair it with our Curvy High-Rise Skinny Jeans and you'll be stealing the show. As for shoes, dress the look up with a heel or take it easy with a low-key sandal.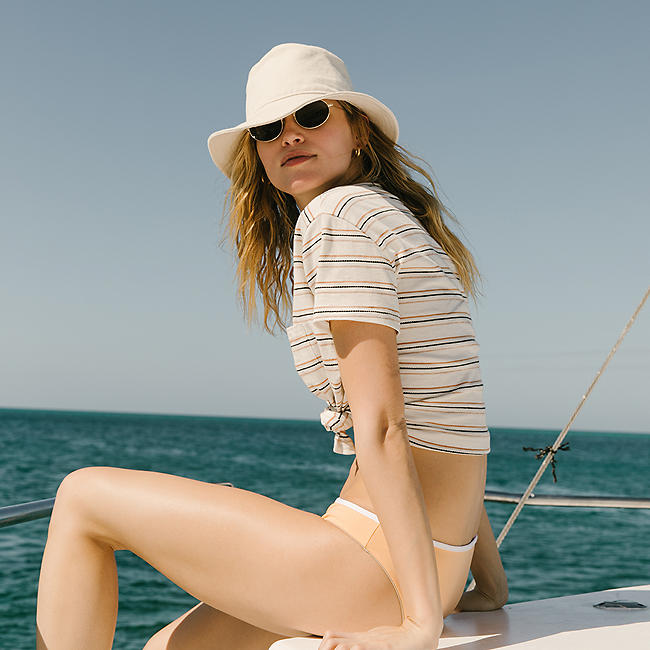 @cynevesin : I love your colorful scarves and would love to wear them in my hair…but I have no idea how to do that.
Whether using a scarf or bandana, always twist the fabric first—that'll reduce the thickness and make it easier to style. Wear one as a headband by wrapping it around the top of your head and tying it in a knot or a bow.You can also wrap it around your pony tail or bun. The trick is to wrap it around twice so there's no excess fabric.
@carolinesavoy : Can I make boyfriend jeans / loose-fitting pants look flattering?
The key to balancing more relaxed bottoms is to go slimmer or slightly cropped on top—choose a shirt that fits close to your body or ends around your natural waist.
@natnotgnat : How do you wear a sweater with summer clothes (if you are indoors with AC blasting)?
Embrace bright and summery colors! Also pick a sweater that you can tie around your waist and double as a styling piece.
@natalieschulte : I have your leather fanny pack and would love styling advice on rockin' the unique accessory!
Wear it with everything! If you're styling it with jeans, make sure to skip a belt loop—this way the pouch part sits more off-center rather than right in the middle of your waist.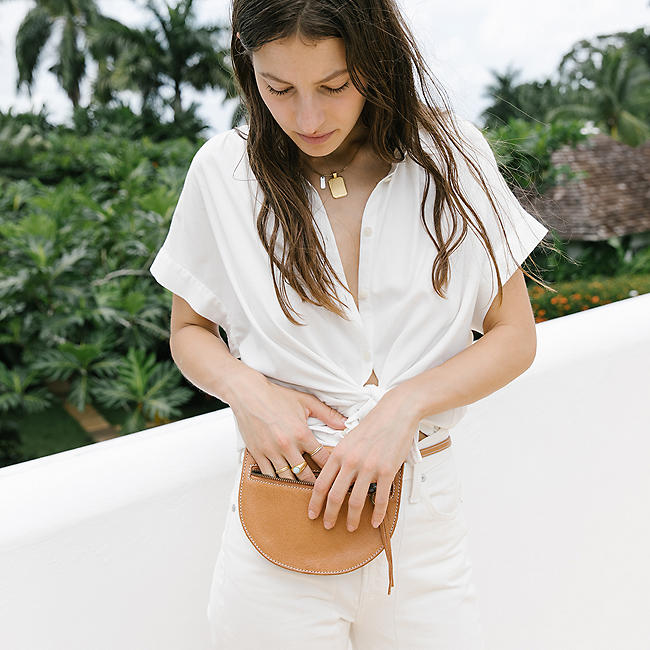 @bellasucheski : What are good styles for short girls to look taller?
Flare jeans and vertical stripes! This sounds like a contradiction but trust us. They'll give you the appearance of being taller because you're lengthening the lines of your body. Also, high-rise skinny jeans and a cropped top give the illusion of longer legs—just make sure the shirt is either tucked in or hits above the waistline.
@sheli_gilman : What outfits work for someone with long legs and a short torso? Love you guys!

Wear lower rise denim like our 8" Skinny Jeans or Straight Leg Jeans to balance you out and pair 'em with a V-neck shirt or tee. This combo elongates your torso while still showing off your great legs! If you're looking for a dress, try a wrap silhouette so you can control the waistline—you won't have to struggle with the tie hitting too high or too low.
Want even more inspo? Check out the latest Looks We Love or our newest arrivals .