In Conversation With: Chef Miles Thompson
Posted on Sep 7, 2018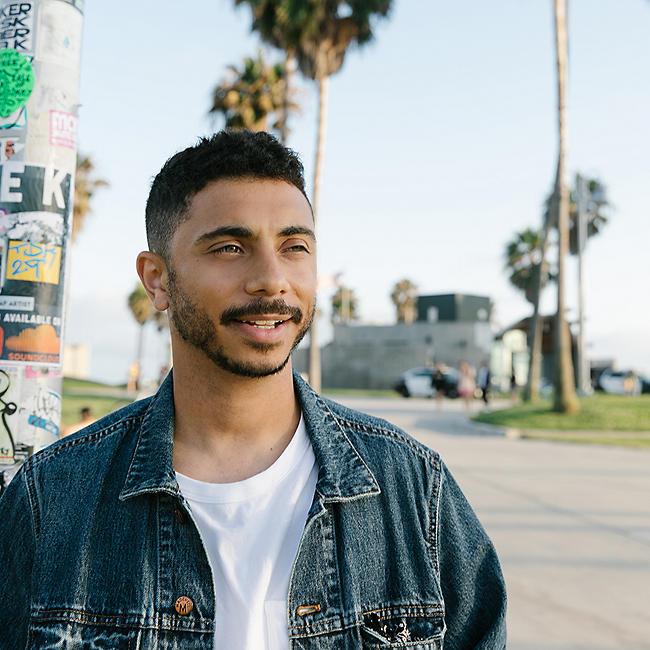 Madewell Men's is here, and to celebrate our new collection, we decided to work with some of our favorite, well, men (makes sense, right?). So our friends over at Wildsam, creators of the coolest travel guides around, visited a few great guys in cities that inspire us. First up in the series is Miles Thompson, the on-the-rise executive chef at Michael's in Los Angeles. They recently met up with Miles in Santa Monica to hear more about life in the kitchen, how cooking is a lot like making music and, of course, what he looks for in a great pair of jeans.

P.S. Want to know where Miles spends his down time? Check out his guide to LA here.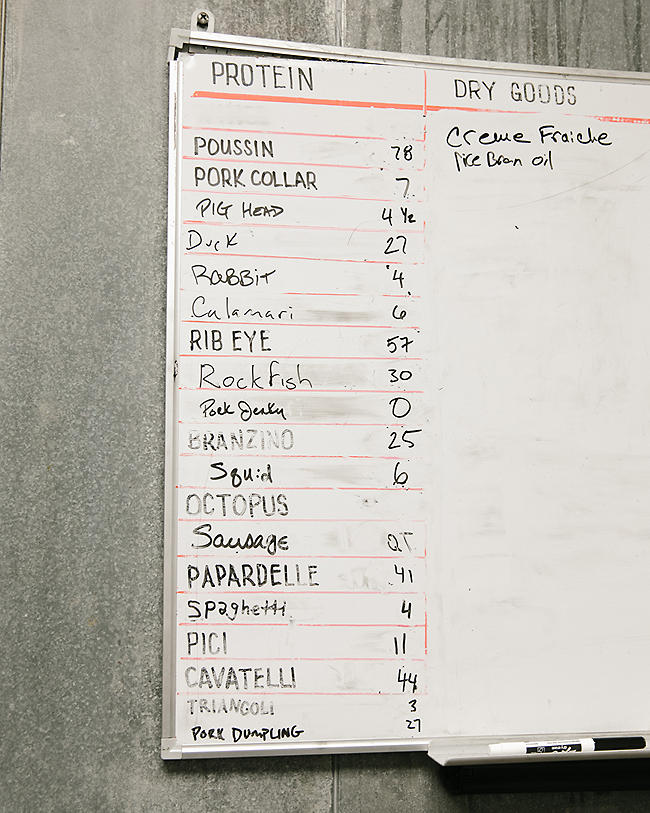 What's the best part about being a chef?
My favorite moment is when there's a spontaneous dish creation. When I step back and say, "Wow. That's crazy delicious." Of course, it's about the guest and theater of a restaurant and the technical service. The ballet of the dining room is brilliant. But for me, it's that surprise moment of "wow."
What's it like working at Michael's?
To be a young chef in charge of a restaurant has its challenges, for sure. But for Mike to hire me and take a risk was huge. The balance is upholding our traditions, while also inflecting something new and fresh, even fun. Michael's first opened in 1979 and was known for fine dining and white tablecloths. We're now doing small plates, beautifully prepared with the best ingredients in California. It's all about curiosity.
The kitchen there is certainly not the fiery, intense environment people often associate with restaurants. It's serene back there. How do you help create that vibe?
There's a concept called mise en place. It's a French phrase about organization, having all the tools and ingredients you need close at hand. That's essential for me as a chef. You need a plan. You can't go into it thinking you'll just figure it out. But also, I want to allow for a creative space. Cooking is composition for me. It's music. There are only so many notes and there are only so many ingredients. Our job is to take those and put them together in a way that makes a beautiful melody on the plate.
Tell us about Santa Monica.
The vibe in Santa Monica is very laid-back. It's like a beach town. Mellow, nice weather, good breezes. We're also right by the Venice boardwalk. I love the eclectic mix of cultures down there—locals and tourists, funky and dirty in the best way. And of course, the Santa Monica Farmers Market. It's the best in Southern California.
What makes it so special?
Growers come from all over: Santa Ynez Valley, Paso Robles, Three Rivers, and we buy everything for Michael's directly from the farmers. It's a ritual for me. I can walk from the restaurant. By eating in places that are truly farm-to-table you're supporting the mission of great farmers and protecting our state. It's one big beautiful chain.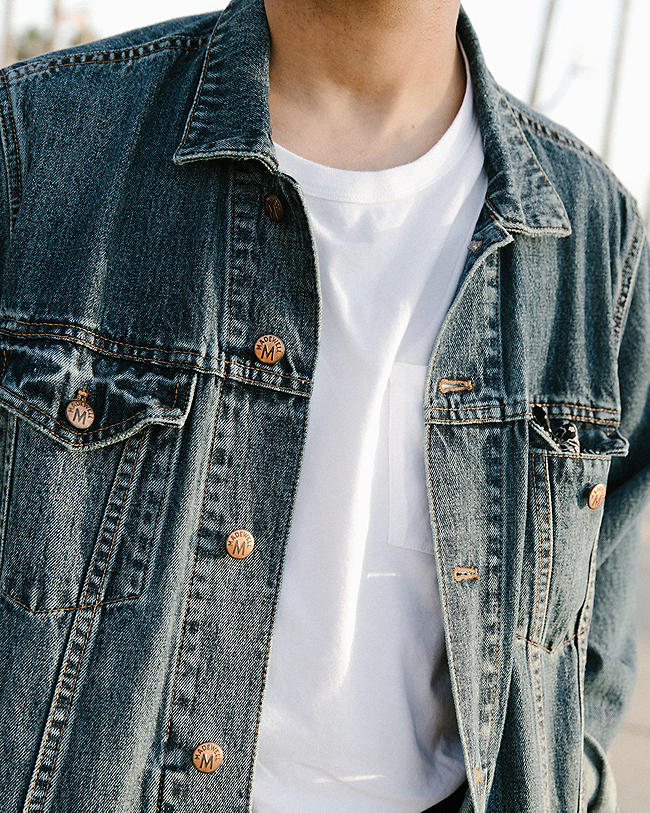 What's your approach to getting dressed?
It's similar to my approach to food, I look to find comfort among eclectic pieces or ingredients.
What are the go-to pieces in your wardrobe?
Hoodies, lively patterned socks, good jeans and T-shirts. Things that fit comfortably and snug, but leave room for flexibility and spontaneity.
How would you describe your dream pair of jeans?
I love a well-worn pair of jeans. They're timeless, functional and can suit many moods. I don't mind putting the work into breaking them in, as long as they'll go the distance.
Feeling inspired to shop? Check out our new men's collection here.