The Madewell x Wildsam Guide To Santa Monica
Posted on Sep 7, 2018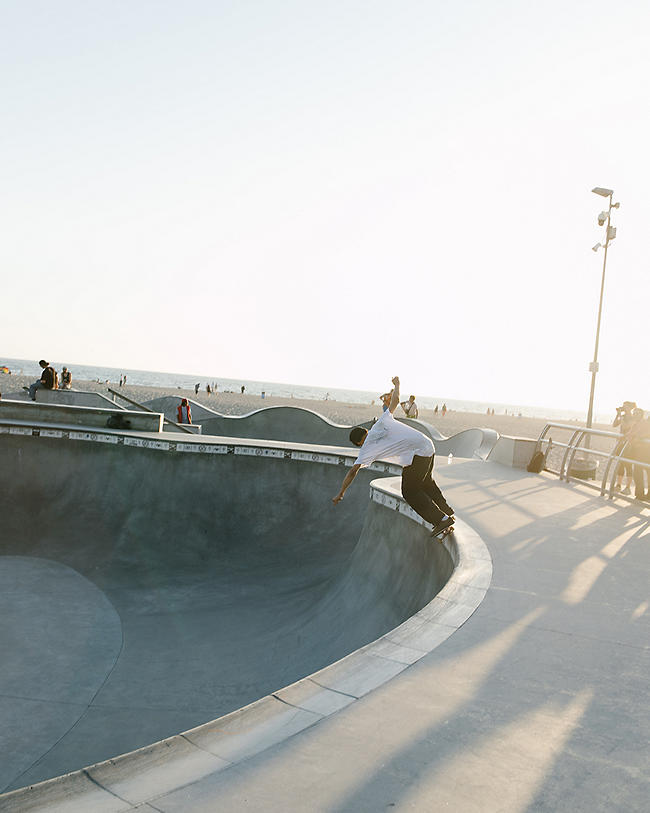 Our friends—and creators of our favorite travel guides—Wildsam spent the day in Santa Monica with local chef Miles Thompson, who knows how to avoid the LA tourist trail to find old-school surf shops, burger joints, guitar troves and more. Check out some of his absolute can't-miss spots (and to learn more about his life in the kitchen, read the interview with him here).
FATHER'S OFFICE
1018 Montana Ave.
Flipping patties since the '50s, this classic burger den found new life when Sang Yoon bought it nearly two decades ago, introducing the now-famous "Office Burger." Picture this: ground sirloin, melted Gruyere and blue cheeses, caramelized onions, thick bacon, fresh arugula. Hungry yet? There might be slight debate on it being the best burger in LA. One thing not up for discussion? Yoon allowing any substitutions. Don't ask. Just dig in.
MICHAEL'S
1147 3rd St.
Opened in 1979 by restaurateur Michael McCarty, this California forerunner boasts a starry lineage of alumni, from Jonathan Waxman to Nancy Silverton to Roy Yamaguchi. Miles boldly overhauled the menu in 2017, with tasty inventions that earned high praise from the late food critic Jonathan Gold: "Michael's feels alive again." It's true: Grab a table in the leafy courtyard and see for yourself. This LA classic is back.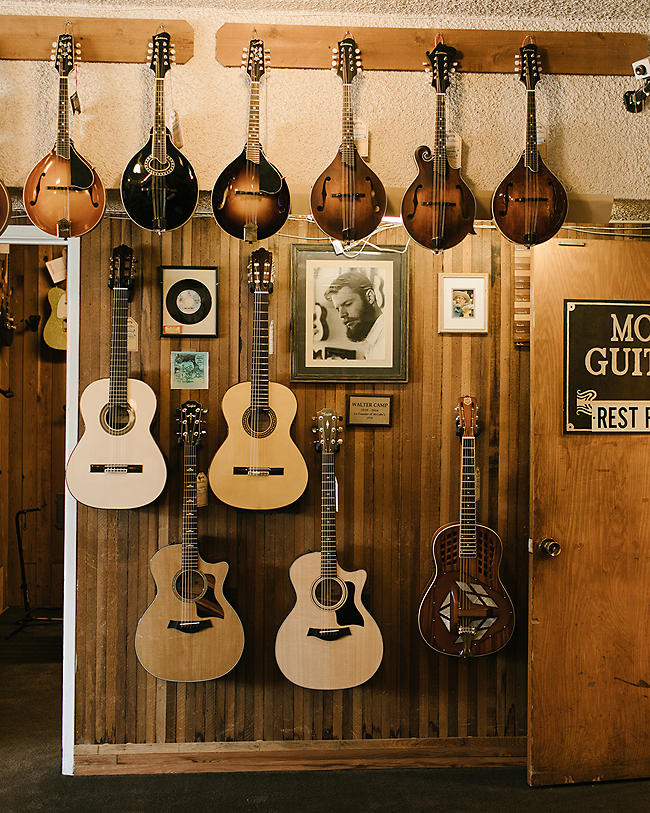 MCCABE'S GUITARS
3101 Pico Blvd.
Strolling into this circa-1958 shop feels a lot like traveling back to the golden days of the '60s. Grab that Martin off the wall; teach your buddy a chord; hang out for a while. To say McCabe's is laid-back would be like saying Jackson Browne has a nice voice. Speaking of, the back room that's covered wall-to-wall with stringed instruments has doubled as an intimate listening-room venue ever since Browne, Joni Mitchell and the Laurel Canyon crew lived just up the road.
PALIHOUSE
1001 3rd St.
The Santa Monica outpost of this small family of hotels is no doubt their crown jewel. Ocean breezes sneak up to the castle-like 1920s manor set on a residential corner. Inside a wrought-iron gate and entry garden, the lobby's walls are a deep blue-green, setting a serene tone, nudging guests to sink into a leather chair for just one more coffee. Rooms hit the same style-forward note without trying too hard. Said another way, it takes very little effort to feel very, very cool at this hotel.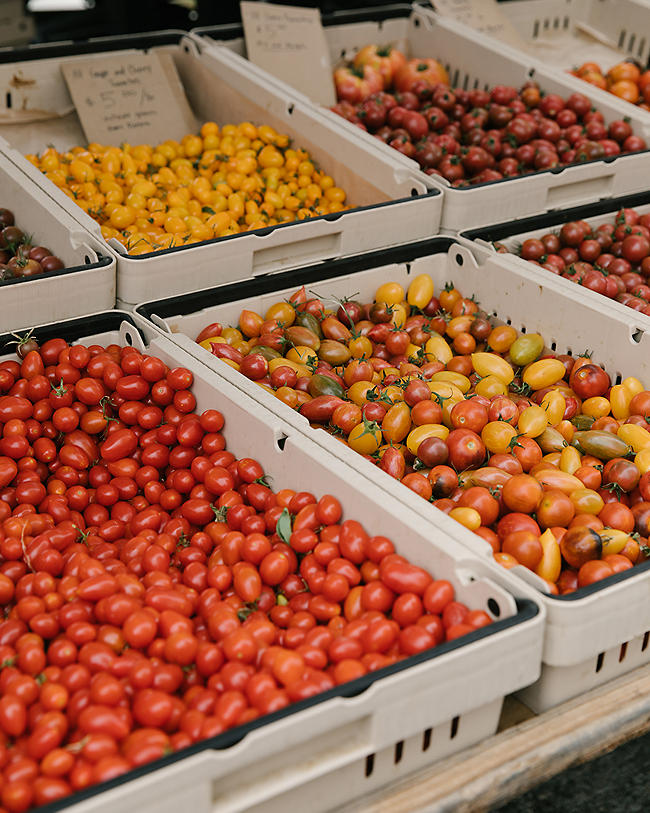 SANTA MONICA FARMERS MARKET
2640 Main St.
With four farmers markets—one on Wednesday, two on Saturday and one on Sunday—all drawing the top growers and purveyors in SoCal, there's no contest: The Santa Monica Farmers Market is the granddaddy of them all. Chefs like Miles ritualistically roam through the stalls of seasonal produce (alongside thousands of locals too), interacting with their food brethren, stocking up on ingredients and penciling in the week's menus.
ZJ BOARDING HOUSE
2619 Main St.
In the last two decades, many of the tiny local surf shops have been swallowed up by rising rents and bigger brands. Not ZJ. During its 30-plus years selling boards, it's survived every wave. Stop by before heading to the best breaks between Santa Monica and Malibu.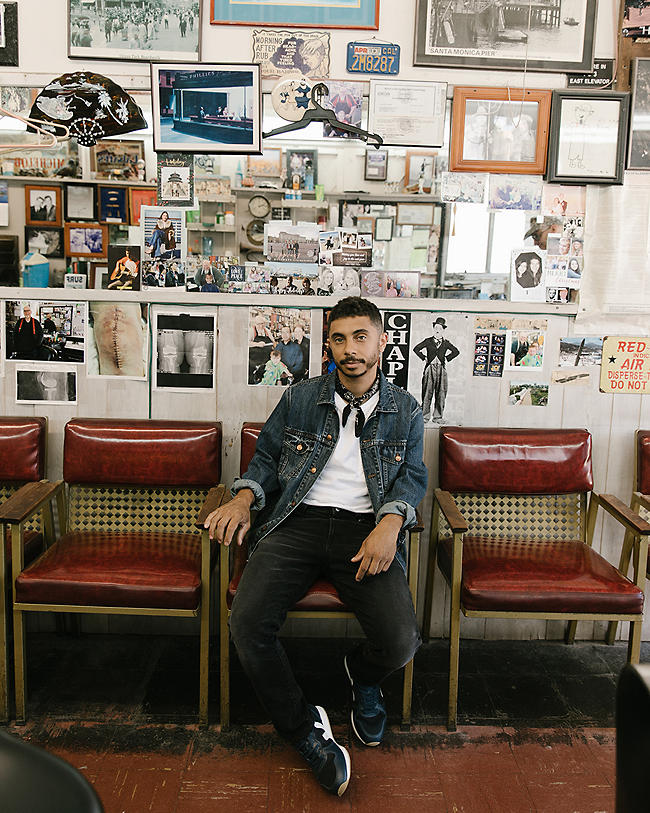 ESQUIRE BARBER SHOP
1020 Montana Ave.
This two-chair throwback has brought generations of high-and-tight service to the neighborhood. One such long-timer is Victor "Vic" Barone, who grew up nearby, worked next door at Father's Office for 17 years and bought the shop himself in 2000. Vic has become a local institution and legendary storyteller. Most morning's you'll see him sitting out front, waiting on the early cuts to show.
AERO THEATER
1328 Montana Ave.
Since this community icon screened its first flick in 1940, the picture-perfect Aero has been one of those Tinseltown cinemas that, well, could be in the movies. The glow of the marquee at night reminds you that Hollywood's working just a few miles away. Today the 400-seat theater is supported by a nonprofit, geared to champion indie films and the classics of the craft. Actors, directors and screenwriters regularly attend showings for Q&A panels and discussion.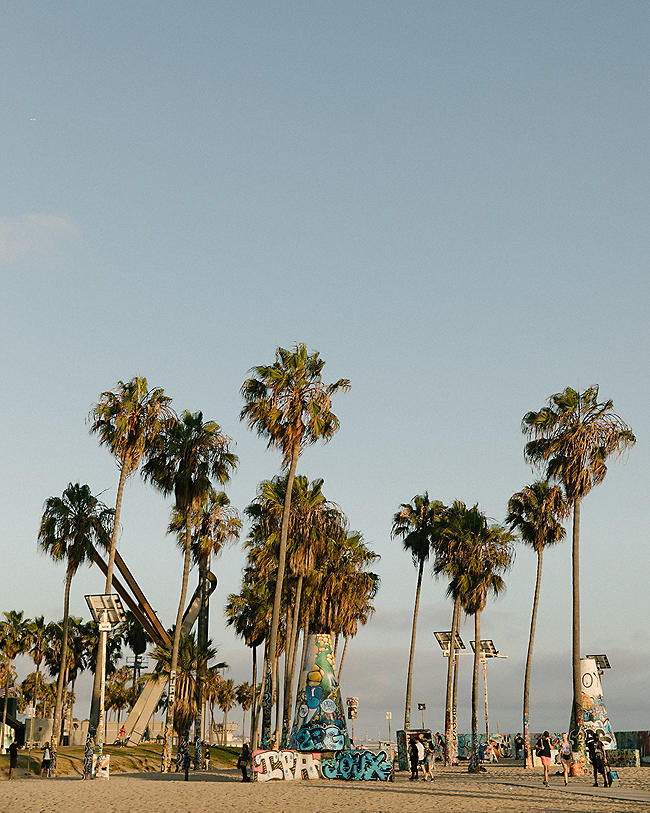 Inspired to take a trip to LA? You'll need something to wear…