The Madewell x Wildsam Guide To Brooklyn
Posted on Sep 17, 2018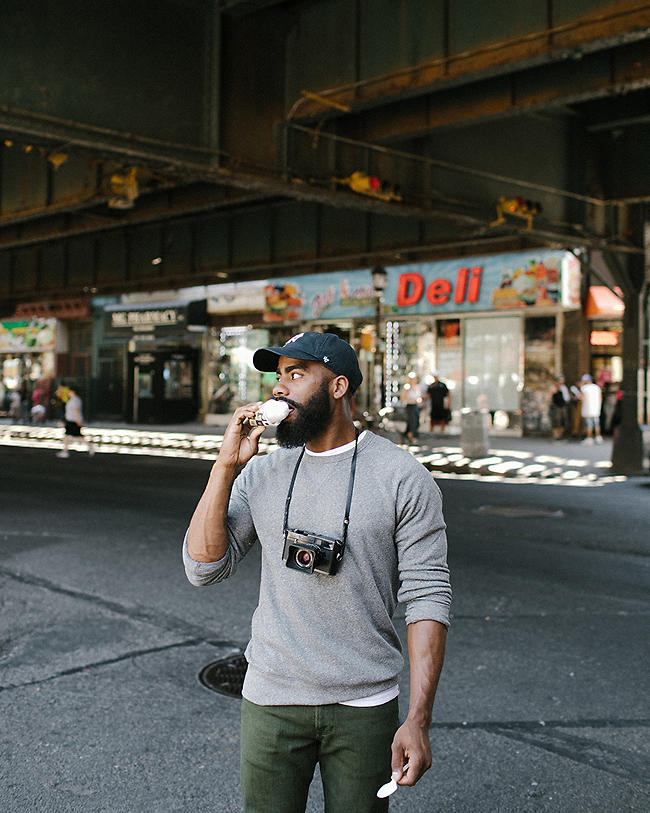 Our friends—and creators of our favorite travel guides—Wildsam explored Bushwick with photographer Andre D. Wagner, who's known in the neighborhood as the man with the camera. Check out some of his favorite local spots (and to learn more about Andre and his work, read the interview with him here).
SYNDICATED
40 Bogart St.
For dinner and movie in Bushwick, this slick spot is the refined alternative. Movies get projected on two walls at the main bar, while the hero of the hangar-like space is a 60-seat theater with all the bells and whistles. Order from a utensil-free menu and cozy in for curated classics, art flicks and first-run releases.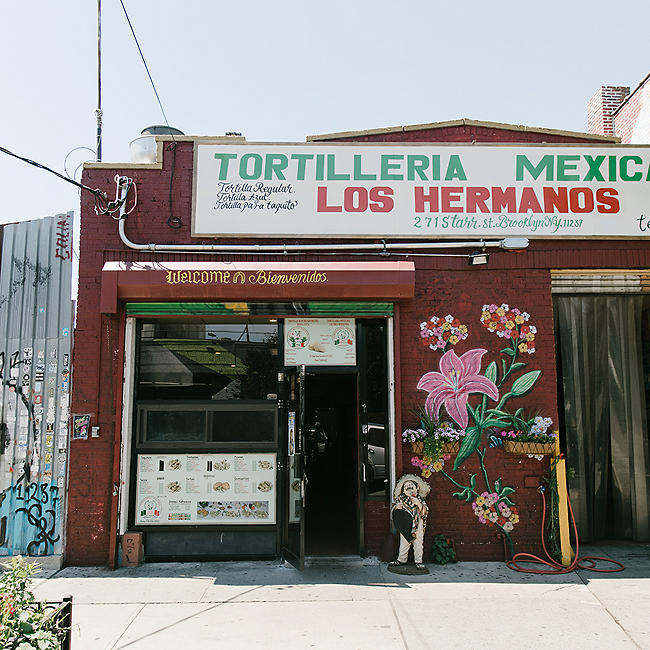 TORTILLERIA MEXICANA LOS HERMANOS
271 Starr St.
Part taco counter, part tortilla factory, this delightfully hectic lunch spot is in the running for the best Mexican food in Brooklyn. While you enjoy salted beef tacos or chorizo tortas, a small band of workers run the maize machines 15 feet away, with warm wafts of fresh tortillas transporting you across the border.
BUSHWICK OPEN STUDIOS & SARDINE GALLERY
286 Stanhope St.
Running for 12 years, Bushwick Open Studios (held at the end of September) is the neighborhood's annual sneak peek into hundreds of working art spaces and somewhat-hidden galleries. Year-round, Sardine is a not-too-esoteric gallery four blocks from Maria Hernandez Park specializing in solo exhibitions by emerging and mid-career artists.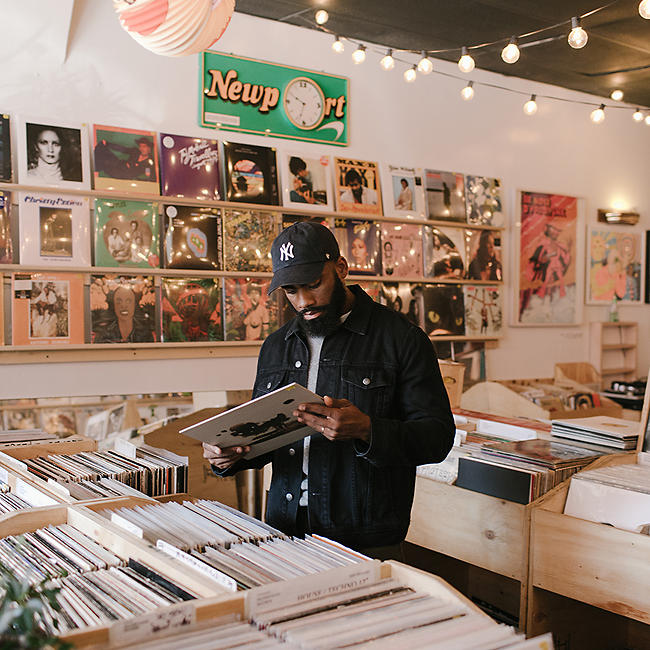 SECOND HAND RECORDS
1165 Myrtle Ave.
Owner Federico Rojas-Lavado first opened this new-and-used vinyl shop in 2016 with championing from Bushwick-based Radio Free Brooklyn. His new location, an old nail salon just steps away from the Myrtle Avenue raised subway platform, mixes simple wood record racks alongside airy greenhouse vibes. Federico is your trusted go-to for any funk or soul B-side selects.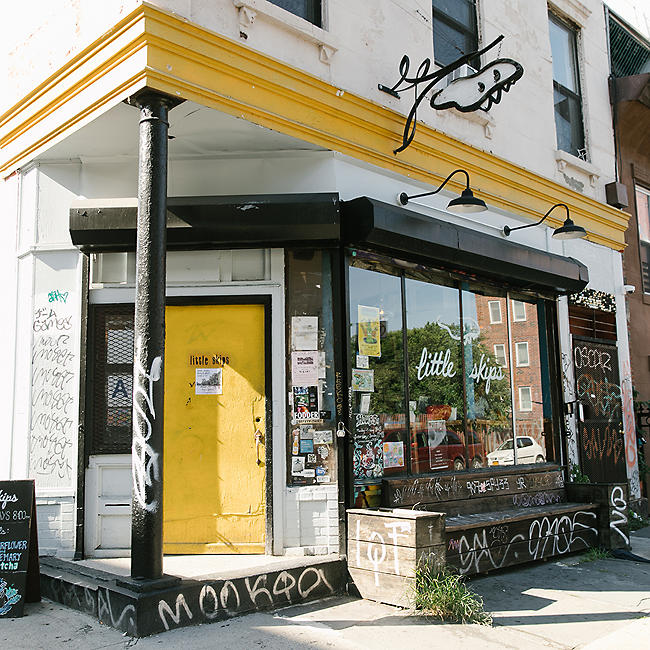 LITTLE SKIPS
941 Willoughby Ave.
This charmingly low-key coffee shop checks all the Bushwick boxes: graffiti hugging the exterior, locals snagging every seat, coffee that's not trying so hard. Even handwritten horoscopes while you wait. It also wins with a stepped-up lunch menu. Try the popular smoky tempeh BLT with cilantro-lime aioli on wheat.
THE NARROWS
1037 Flushing Ave.
This drinking den is a near-archetypal example of the Brooklyn "high dive," where talented bartenders can turn out their riffs on classic cocktails as easily (and happily) as they pour draft beers and tequila shots. When you discover a second room of booths under Deco lamps and the wide-sky backyard, you might find yourself parking it here for a long Friday night.
Want to create your own street style look? We've got you.